Be There
From festivals and fundraisers to concerts and competitions, there's something for everyone this month in Morris and Essex Counties.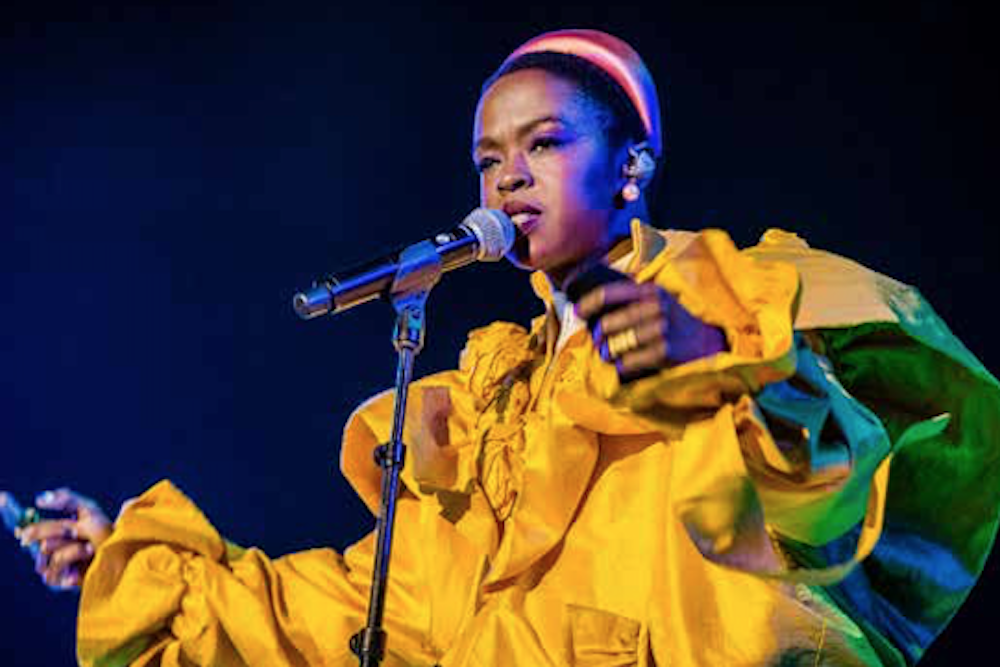 FEB 14 Spend Valentine's Day listening to one of the greats as Essex County native LAURYN HILL performs hits like "Doo Wop" and "Ex-Factor" at the Wellmont Theater in Montclair. The Grammy-winning songstress, originally from South Orange, is known as one-third of the former hip-hop trio The Fugees and her solo projects thereafter. Doors open at 7 p.m. for the 8 p.m. show, and tickets start at $60. Go to wellmonttheater.com/shows/ms-lauryn-hill to find your seats.
FEB 15 If you're looking for a hot new conversation piece for your kitchen, enroll in a WHISKEY, WATER AND WINE MINI-SESSION at Morris County School of Glass in Morristown to customize and blow your very own vessel for keeps. Registration for the 9:30 a.m. to 12:30 p.m. beginner-level class is $79. Note: the class is intended for artists aged 16 and up only. For more info, visit mcsog.com.
FEB 15 Spring is right around the corner, which means your garden is due for some sprucing up. Give your backyard's bird population some new digs when you BUILD A BIRDHOUSE at the Essex County Environmental Center in Roseland. Participants ages 10 and up will get to work on a new aviary abode with guidance from staff members at the 11 a.m. to 12:30 p.m. session. Registration is $10 for kids and $12 for adults. Visit essexcountyparks.org for registration instructions and more details.
FEB 22 Can you handle the cold for a cool cause? Test your temperature tolerance at the 4th annual DENVILLE POLAR PLUNGE into Cook's Pond, set to take place at 1 p.m. A $35 registration is required for plunge-takers (who are encouraged to arrive in either bathing suits or crazy costumes!) and includes a free T-shirt, with all proceeds going to Denville SPARK, a local non-profit for developmentally disabled individuals. Participants should arrive between 11:30 a.m. and 12:50 p.m. for check-in. Head to gofundme.com for more info.
FEB 25 Networking is never a bad investment. Stop by The Crosby in Montclair at 6:30 p.m. for a REAL ESTATE NETWORKING MEETUP presented monthly by the Essex County Real Estate HUB, where you'll connect with industry professionals on how to expand your reach and up your sales game, among other skills. No registration is required for this FREE event. To learn more, visit meetup.com
MAR 1 Getting married? Gather up your bride tribe and head over to Montclair State University's University Hall for the NORTH JERSEY WEDDING EXPO presented by the American Bridal Show Company. Brides-to-be can chat up local vendors and check out awe-worthy displays from 12:30-4 p.m. while entering for the chance to win some swoon-worthy prizes (including a honeymoon giveaway!). The best part? Admission is FREE. Go to eventbrite.com to register.
MAR 7-8 Your heart just simply cannot go on if you miss legendary entertainer CELINE DION'S COURAGE WORLD TOUR at the Prudential Center in Newark. The Canadian crooner embarks on her first tour in over a decade where she will perform ballads like "Because You Loved Me" and "It's All Coming Back To Me Now." Tickets start at $130 and the show begins at 7:30 p.m. Go to prucenter.com for more.
MAR 14 Here's a sweet one to bring the kids to: take a trip to the Great Swamp Outdoor Education Center in Chaham for the annual MAPLE SUGARING FESTIVAL. From 12-4 p.m., enjoy seasonal fun like taste-testing fresh syrups, joining a historical hiking tour and watching a tree-tapping demonstration. Want to keep the fun going? The park also sells tapping kits for easy assembly at home. Admission: $5, and the event will run rain or shine. Visit morrisparks.net to learn more.
MAR 26 Bachelor Nation, we've got your next girls' night out covered: THE BACHELOR LIVE ON STAGE presents everything you love about America's most successful dating show in real-time! Join hosts and Bachelor alums Becca Kufrin and Ben Higgins at Mayo Performing Arts Center in Morristown as they help an audience member give out the final rose by the end of the evening. The live event features the drama and romance that fans love about the ABC series. Tickets start at $39 and the show begins at 8 p.m. Get your seats at mayoarts.org/shows/the-bachelor-live.
MAR 31 Let your creativity flow at the PINTEREST-INSPIRED ADULT CRAFTING activity session at the Livingston Public Library. This particular session includes free-form tie-dying tote bags for a craft that's both stress-relieving and stylish at the same time. Registration for the FREE event is required at livingstonlibrary.org.