Be There
September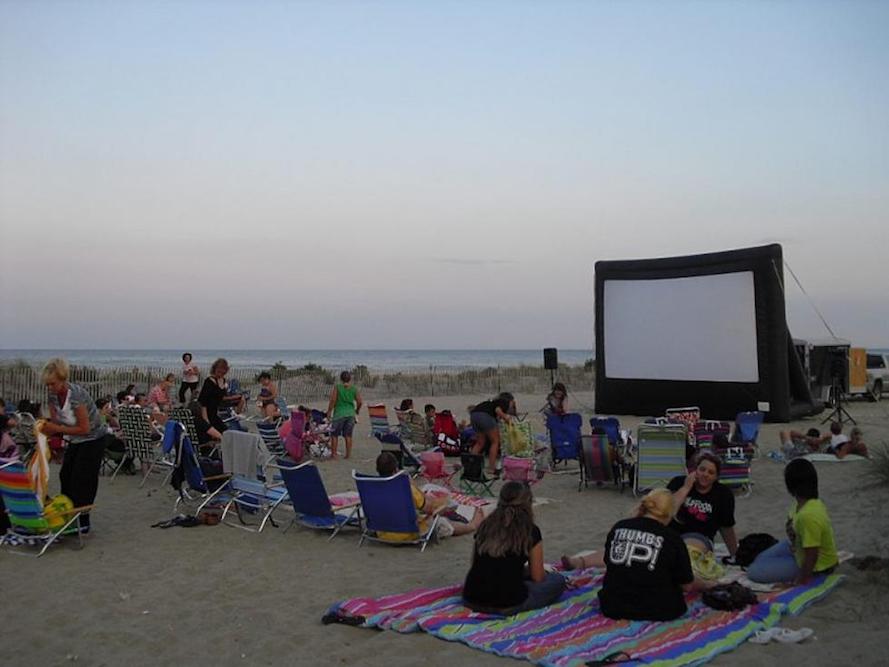 SEPT 8 Grab your beach chair, blankets and popcorn and head to 8th Avenue Beach in Belmar for MOVIES ON THE BEACH. The feature presentation, Jaws, will be screened at 7:30 p.m.—perhaps you'll think twice about going into the water!Admission: FREE. For more information visit vacationinbelmar.com.
SEPT 14, 21 & 28 Every Friday of this month, experience BONFIRES ON THE BEACH in Asbury Park. The bonfires will shift locations weekly throughout the boardwalk/beaches; however, the event will always begin at 7 p.m. Bring friends and families to cozy up to and watch the sunset together. Admission: FREE. To find out more, visit apboardwalk.com.
SEPT 15 Don't forget your sunscreen on your way to the WIND & SEA FESTIVAL at the Bay Shore Waterfront Park. Adults and children can participate in numerous activities such as kayaking, fishing, scavenger hunts, crafts and much more from 11 a.m. to 5 p.m. Admission: FREE. Visit monmouthcountyparks.com for details.
SEPT 15 Celebrate the 14th anniversary of the LATINO FESTIVAL OF MON-MOUTH COUNTY. Immerse yourself in the rich diversity and history of Latin American culture in the Freehold Hall of Records parking lot from 10 a.m. to 7 p.m. Enjoy live performances, music and food as well as contests and entertainment for all ages. Admission: FREE. For more information, visit latinofestivalmc.wixsite.com.
SEPT 18 Music lovers are invited to the Pollak Theatre in West Long Branch for RECORD CLUB: PINK FLOYD from 7:30 p.m. to 9:30 p.m. Join in for a book club-like event, where music enthusiasts will review and listen to the greatest records of all time. Admission: FREE. For more information, call 732.263.5715.
SEPT 22 For a fun-filled day on the waterfront, drive to Atlantic Highlands for HARBOR FEST 2018, from noon to 7 p.m. There will be eclectic craft vendors, wine tasting, cigar rollers, beer garden and live music all day. With several activities for adults and kids, there is plenty of fun to be had by all. Parking and admission: FREE. Visit theharborevents.com to find more information.
SEPT 29 Enjoy a day of great food and shopping at the annual HAZLET DAY FESTIVAL at Veterans Memorial Park, 11 a.m. to 5 p.m. This festival features more than 100 vendors with numerous items for sale. The rain date is Sept. 30. Admission: FREE. To learn more about this event, visit hazlettwp.org.
SEPT 30 Grab a partner, your bicycle and hit the dirt road for Highlands' annual TWIN LIGHTS RIDE in Huddy Park; onsite registration starts at 7 a.m. and closes at 10:30 a.m. Participants can choose from up to five routes (suitable for all age levels) and coast along the seashore and countryside spots. There will be fresh food, music and more. Parking and admission: FREE. For more information, visit highlandsnj.com.
SEPT 30 Spend the last day of the month at the RED BANK GUINNESS OYSTER FESTIVAL at the White Street parking lot, noon to 7 p.m. The event will feature unique vendors, restaurant booths, music and activities for all ages. Admission: $5 for ages 10 and up. Find out more at rueevents.com.
SEPT 30 Take a trip back to the 1890s at HARVEST HOME FESTIVAL in Holmdel, 11 a.m. to 5 p.m. Visitors will have the opportunity to explore historic Longstreet Farm and enjoy wagon rides, games, con-tests, live entertainment and more. Parking and admission: FREE. For more information, call 732.946.3758.
Send event listings to: Monmouth Health & Life, 110 Summit Ave., Montvale, NJ 07645; or email us at editor@wainscotmedia.com. Listings must be received two months before the event and must include a phone number or website that will be published.