Be There
November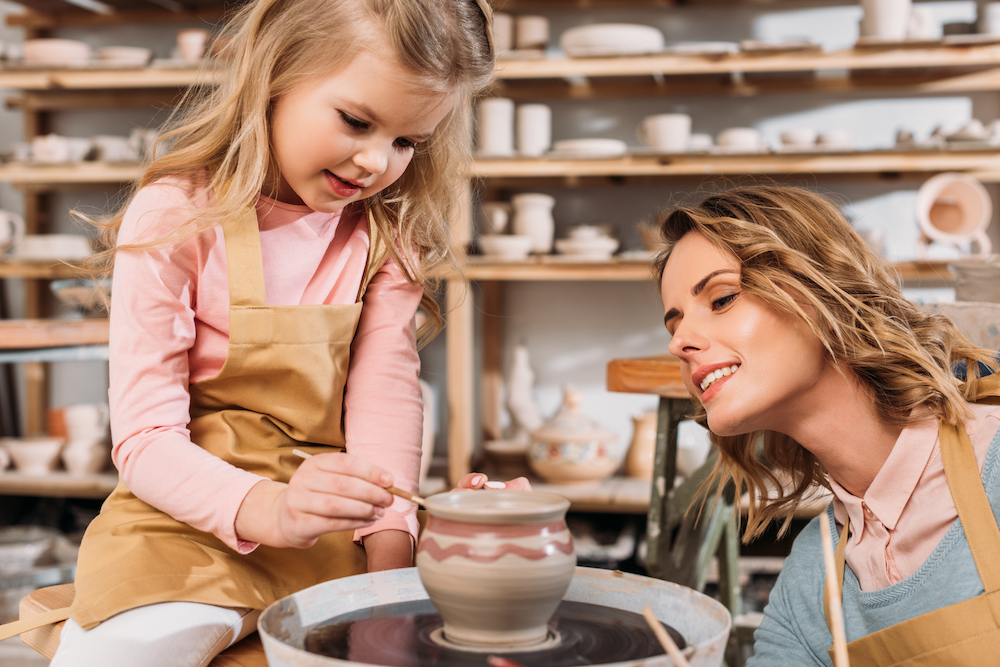 NOV 1 When Halloween ends, Dia de Los Mueros begins. Sweet Dani B Cookie Kitchen & Petite Party Studio in Asbury Park will commemorate the occasion with a COOKIE-DECORATING WORKSHOP, where participants will learn how to ice four cookies while discussing the traditions of the Mexican holiday. The event, which takes place from 7:30 to 9:30 p.m. is BYOB and open to adults. Admission: $40 per person and includes icing, decorating candy and supplies. Visit eventbrite.com for more information.
NOV 2 But if you're still looking for ways to stay in the Halloween spirit, the RED BANK GHOST TOUR is the event for you. Meet at Dublin House in Red Bank at 8:30 p.m. and join the lantern-lit walk to learn about the town's spooky side. Admission: $12 for adults, $10 for children under 12. Tickets can be purchased in person at 8 p.m. For advance tickets or more information, visit redbankpulse.com.
NOV 4 Bring out your DIY side during OPEN CERAMICS DAY at Thompson Park Creative Arts Center in Lincroft. Visitors from 12:30 to 4:30 p.m. can create and paint a piece of pottery of their choice, then return one week later to pick up the master-piece—glazed and ready for its close-up. Admission: $6 per hour plus the cost of materials. Visit monmouthcountyparks.com for more information.
NOV 8, 9 SCHOOL'S OUT DROP-IN DAYS at Fort Monmouth Recreation Center are just the thing to amuse the little ones during school recess. Kids ages 5-10 (ac-companied by a parent or guardian) can enjoy science exploration stations, building fun, open gym time and more self-guided activities from 9:30 a.m. to 4 p.m. Admission: $5 per child per day. For further info visit monmouthcountyparks.com.
NOV 10 Get a jumpstart on holiday shopping from 9 a.m. to 1 p.m. at Fort Monmouth Recreation Center's FALL CRAFT SHOW with a selection of hundreds of handmade items. Admission: FREE. For more information, visit monmouthcounty parks.com.
NOV 17 & 18 Historic Walnford in Freehold is offering the perfect holiday photo op. A red sleigh, 19th century fashion accessories and a beautiful backdrop of holly trees will be provided at the SLEIGH SELFIE event; all you need to bring is your camera or phone. Admission: FREE. To learn more, call 609.259.6275.
NOV 23 Join the Bradley Beach Tourism Commission's annual BEACH BONFIRE at the Fifth Avenue Beachfront at 6 p.m. Make sure to pack a beach towel or chair to sit on and enjoy the evening chatting with friends and family. Admission: FREE. For more information, visit bradleybeachnj.org.
NOV 24 The holidays can be so stressful that sometimes you forget to breathe. Inlet Studio in Manasquan is offering a YIN/YANG YOGA CLASS that begins as a quiet session then evolves into an energizing and uplifting course. The class is FREE for studio members, $19 for others. For more informa-tion, email jennifer@inletyoga.com.
NOV 24 South Wall Banquet Hall in Wall Township is hosting a SMALL BUSINESS SATURDAY holiday event that will put you in the holiday spirit. Stop by from 11 a.m. to 4 p.m. and enjoy live entertainment, a photo booth, a visit from Santa and plenty of vendors selling one-of-a-kind gifts. Admission: $8. For more, visit cvent.com.
NOV 25 The Colt's Neck Fire Company is hosting the COLTS NECK SPORTSCARD AND COLLECTIBLES SHOW. Drop by from 9 a.m. to 2 p.m. to see various sports and non-sports cards, records, comic books and more. Call 732.614.8757 for more info.