Be There
November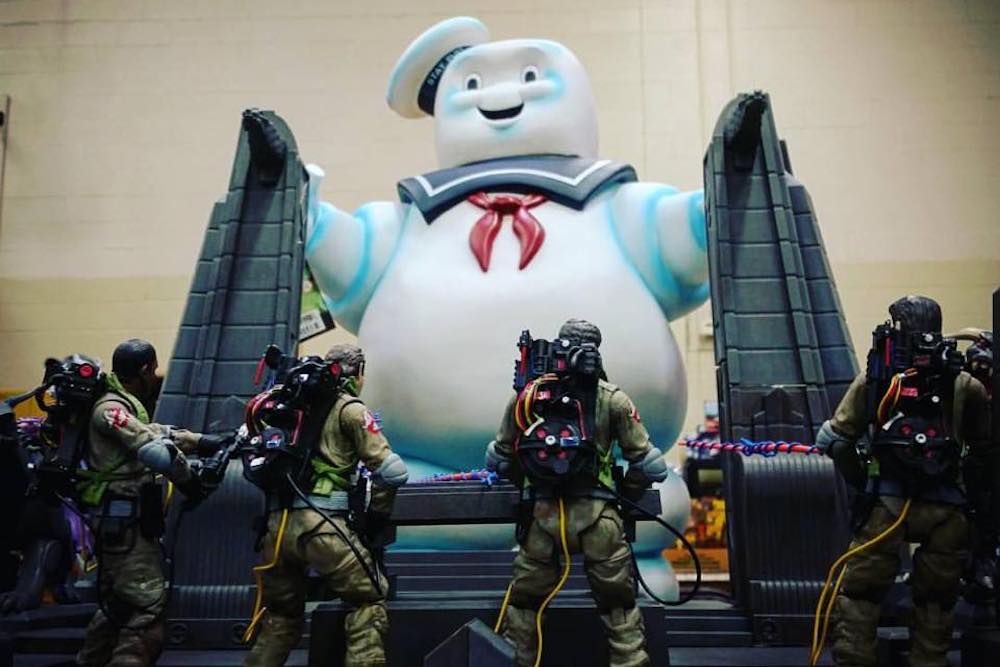 NOV 1 Here's a fun way to make a difference: Attend CORK AND A FORK FOR A CAUSE at the Morris Museum in Morris Township. The event, sponsored by the Jo-Ann Danzis Foundation, begins at 5:30 p.m. and will feature artisan food and wine tasting, silent auction and more! Admission: $80, which will benefit pancreatic cancer research. Visit morristourism.org for more info.
NOV 3 Break out your bike before the cold weather hits and spend the morning gazing at the homes and studios of 19th century artists. The Montclair Art Museum and Bike Walk Montclair are partnering for the BIKING TOUR OF MONTCLAIR ART COLONY. The 8-mile bike begins at 10 a.m. and takes riders past the homes of notable artists who flocked to Montclair in the late 1800s. Tickets: $10 per rider. Register online at montclairhistory.org.
NOV 9–11 If you missed out on San Diego Comic-Con, DERPYCON is the next best thing. New Jersey's annual convention for sci-fi, fantasy, anime and gaming, held at the Hyatt Regency in Morristown, features panels, cosplay, live music, video games and more. This probably goes without saying, but you'll definitely want to dress up for this one. Admission prices vary by date and package; derpycon.com has more info.
NOV 10 What's better than strolling through a beautiful town on a Saturday afternoon? Answer: Strolling through a beautiful town while eating! Experience the treats and snacks that Morristown has to offer by joining the SAVOR AND STROLL tour from 1:30 to 4:30 p.m. Participants will meet at the corner of Court and South streets and join the tour through the heart of Morristown. Tickets: $64 per person. For more information, visit savorandstrollculinarytours.com.
NOV 10 & 11 Otherwise, TOYCON NJ might be more your speed. The annual weekend event hosted at the Parsippany PAL building offers a mix of current and vintage hard-to-find toys, from superheroes to Barbies, for all ages. Parents will appreciate the vast assortment of collectible items, too. Admission: $15. Kids under 10 are FREE, but they'll likely want to take home some goodies, so you've been warned. Visit toyconnj.com for hours of operation.
NOV 22 If you're looking for a way to give back while also burning calories before your Thanksgiving feast, stop by the 11th annual Morris Township THANKSGIVING DAY 5K TURKEY TROT. Sponsored by the Interfaith Food Pantry and Literacy Volunteers of Morris County, the run will begin at 8 a.m. at Ginty Field in Morris Township. To sign up or for more information, visit morristownshipturkeytrot.org.
NOV 23 Here's a unique alternative to hitting the mall on the busiest shopping day of the year—glassblowing. The Morris County School of Glass in Morristown is hosting its HOT BLACK FRIDAY event from 10 a.m. to 6 p.m., where visitors will get a tour of the studio and see glassblowing in action. Admission: FREE, but fees apply if you want to take a stab at glassmaking yourself. For more info, visit mcsog.com.
NOV 25 Have the autumn leaves and the crisp chill in the air left you dreaming of fresh apple cider? If so, check out APPLE CIDERING at Great Swamp OEC in Chatham Township. From 1 to 3:30 p.m., visitors can learn how to make homemade apple cider using an old-fashioned hand cranked cider press. Stick around until the end to take home and enjoy the fruit of your labor! Admission: $3 per person for ages 3 and up. Visit morrisparks.net for more info.
NOV 29 The Festival of Lights becomes the ultimate celebration at the KLEZMATICS live concert at South Orange Performing Arts Center. The "Happy Joyous Hanukkah, Lyrics by Woody Guthrie" show is guaranteed to put you in the mood for latkes and jelly donuts. Doors open at 6 p.m., and the show starts at 7:30. Admission: $30-$45. Buy tickets at sopacnow.org