Better Breast Care
Thanks to these three new arrivals, already excellent services at Saint Barnabas have stepped up a notch.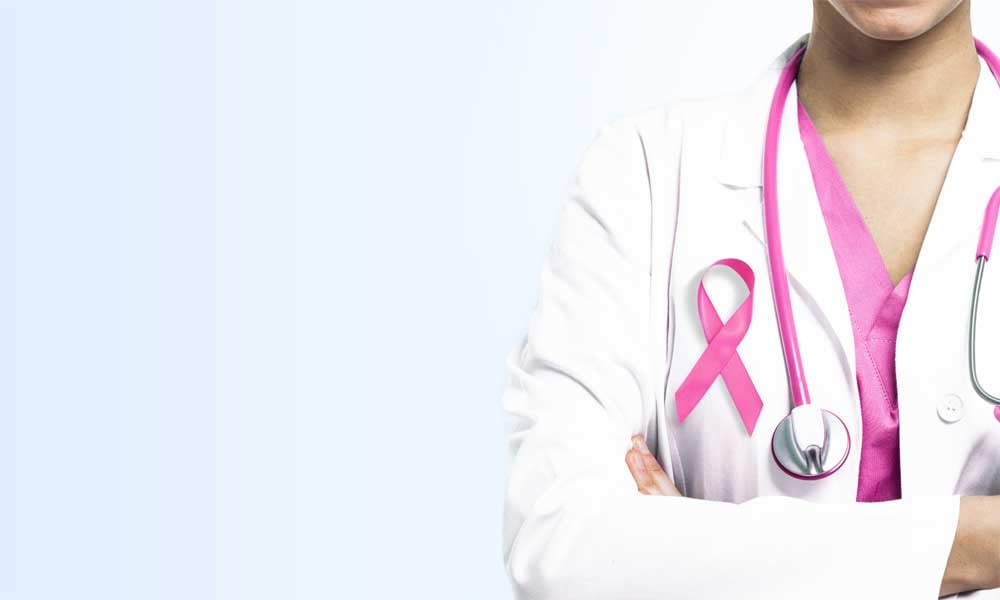 JANET YET, M.D.
BREAST SURGEON
Dr. Yeh's decision to specialize in surgical breast oncology during her general surgery training was influenced by the close relationships she developed while caring for her patients. "It is extremely important to create a treatment plan that is appropriate for each individual as a whole rather than simply to treat a disease," says Dr. Yeh. "Breast oncology is unique in that way and is constantly evolving. It is a very multidisciplinary field, which means we are part of a large and diverse team, all focused on working together to provide the best care and treatment possible. While it can be very challenging, it is extremely rewarding."
Dr. Yeh, 34, was born and raised in the New Jersey and New York City areas. She earned her medical degree from the University at Buffalo School of Medicine and Biomedical Sciences. She then completed her residency training in general surgery at Morristown Medical Center, followed by a fellowship in breast surgery at New York University.
She joined Saint Barnabas Medical Center in September. "It was important for me to be a part of a strong and comprehensive breast center like Saint Barnabas, because I want to be able to provide the best of everything for my patients," she says. Dr. Yeh also has an interest in high-risk patients, genetics and the prevention and early detection of breast cancer and breast disease. She is an advocate for patient education and community outreach. "Selfawareness, nutrition and exercise, as well as emotional and spiritual well-being, are vital to the healing process and to breast health in general," she says.
Dr. Yeh lives in Alpine with her husband, Andrew, the athletic director for a school district.
To schedule an appointment with Dr. Yeh, call 973.322.7020.
ANNA M. LITVAK, M.D.
MEDICAL ONCOLOGIST
When Anna M. Litvak, M.D., was 18, her grandfather was diagnosed with colorectal cancer. She had known she wanted to be a doctor since age 5, she says, but her grandfather's illness directed her to the study of oncology. "I saw how the medical oncologist could help guide patients and their families through the most stressful time in patients' lives with thoughtfulness and compassion, and I wanted to be that kind of physician."
Born in Russia, Dr. Litvak, 32, moved to Houston with her family when she was 3. She earned her medical degree with honors at the Baylor College of Medicine and completed her residency at Johns Hopkins Hospital and a medical oncology/ hematology fellowship at Memorial Sloan Kettering Cancer Center.
She specializes in treating lung and breast cancer and joined Saint Barnabas Medical Center in August armed with cancerfighting tools of which her grandfather's doctors could not have dreamed.
"Many targeted therapies have been developed in oncology over the last decade, especially in lung and breast cancers, that are very exciting," she says. "We can now determine the driver mutations in many tumors and use targeted therapy to improve the likelihood of response and potentially spare many patients from the side effects of chemotherapy."
She accepted her position at Saint Barnabas Medical Center because of the quality of the physicians, support staff and nursing staff who pride themselves in providing cancer care that is centered on the patient's individual needs. She also appreciates the multidisciplinary approach to cancer care provided at Saint Barnabas. "We have weekly tumor boards with medical oncologists, radiation oncologist, surgeons and geneticists to provide the best care and up-to-date treatment options to our patients."
Dr. Litvak lives in Jersey City with her husband, Yakov, who works at an investment firm, and their 1-year-old daughter, Adele.
HANNAH R. KOTCH, M.D.
BREAST RADIOLOGIST
With all the new technology available today, radiologists certainly need to be well trained in the technical aspects of their field. But that's not the only concern for Hannah R. Kotch, M.D., a breast and body imaging specialist who joined Saint Barnabas Medical Center in July.
"Managing anxiety is a really important part of treating patients," she says. "I try not to overstate things, and to be reassuring. When patients come in to meet with me, any time there is something of concern, I will have conversations about the findings, the implications and what the options are."
Dr. Kotch, 33, is originally from Westchester County. She earned her medical degree from the Albert Einstein College of Medicine at Yeshiva University. After her internship and residency in diagnostic radiology at Mount Sinai Beth Israel, she completed a fellowship in breast and body imaging at Yale University.
She concentrates primarily on breast imaging. "I do a lot of diagnostic mammography, breast MRI [magnetic resonance imaging] and interventional procedures such as biopsies," she says. "I am particularly interested in tomosynthesis—3D mammography. That is the new technology, and it is changing the way we practice in a number of ways. For one thing, it is reducing callback rates for screening mammograms, because 3D images allow one to separate normal tissue from abnormal tissue."
Dr. Kotch lives in Chatham with her husband. "Saint Barnabas is an ideal blend of community care and academic excellence," she says. "I was looking for an environment that had the best elements of where I trained. We see a wide variety of patients, and offer sophisticated imaging services."
For more information about these doctors or the cancer services at Saint Barnabas Medical Center, call 973.322.5200 or visit barnabashealth.org/sbmccancer.