Breath of Fresh Air
Top Thoracic surgeon Andrew Nguyen, M.D, joins Barnabas Health Medical Group.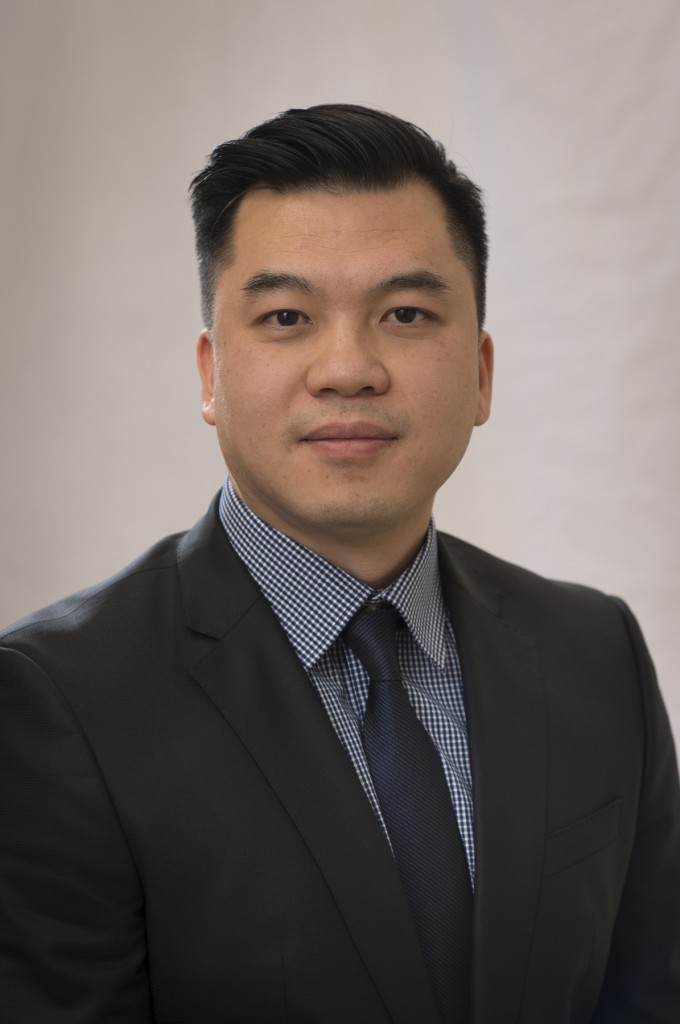 BARNABAS HEALTH MEDICAL GROUP, IN PARTNERSHIP WITH MONMOUTH Medical Center, welcomes Andrew Nguyen, M.D., thoracic surgeon, to its team.
Dr. Nguyen specializes in lung cancer screening, lung nodule evaluation and diagnosis, minimally-invasive lung biopsy, lung cancer, malignant pleural effusions, pneumothorax (collapsed lung), lung bleb and bullous lung disease, mediastinal masses, thymoma, thymectomy for Myasthenia gravis and VATS sympathotomy for hyperhidrosis. He utilizes a variety of surgical approaches, including minimally invasive and robotic thoracic surgery, video-assisted thoracic surgery (VATS) and advanced endoscopy to diagnose and treat both benign and malignant diseases of the chest.
Dr. Nguyen recently completed fellowship training in advanced minimally invasive thoracic surgery and cardiothoracic surgery at the University of Pittsburgh Medical Center. He also has held several leadership and mentorship roles. Since 2015, Dr. Nguyen has been an assistant professor of cardiothoracic surgery and a medical student career advisor at the New York-Presbyterian/Weill Cornell Medical Center. He also served as the director of the Thoracic Tumor Board for New York Presbyterian/Queens. A graduate of the Rosalind Franklin University of Science and Medicine in North Chicago, Dr. Nguyen completed his general surgery residency at New York Hospital Queens-Weill Cornell Medical College in Flushing, N.Y. He is also a member of the American Association for Thoracic Surgery, Society of Thoracic Surgeons, New York General Thoracic Surgery Club and the New York Society for Thoracic Surgery.
Catch Lung Cancer Early
Lung cancer symptoms often do not appear until advanced stages. Tobacco is associated with 87 percent of all cases of cancer of the lung, trachea and bronchus. When lung cancer is diagnosed at an early stage (Stage IA) and treated, the survival rate increases to more than 70 percent. The best way of increasing the chances of curing lung cancer is to find it early.
Monmouth Medical Center, in partnership with Rutgers Cancer Institute of New Jersey, is committed to promoting the early detection of lung cancer. Through our Comprehensive Lung Cancer Program, our screening program offers:
low-dose CT scans
a dedicated Advanced Practice Nurse (APN) to provide individualized care and efficient care coordination
centralized scheduling and intake process and insurance preauthorization support n smoking cessation services
access to comprehensive cancer care services, including minimally invasive thoracic surgery, radiation therapy, chemotherapy and/ or immunotherapy, clinical trials and oncology rehabilitation
an expert team of radiologists, pulmonologists, thoracic surgeons, medical oncologists, radiation oncologists, respiratory therapists, nurses and other clinicians who collaborate with our community physicians to ensure the highest quality patient care.
The cost of lung cancer screenings is now covered by Medicare and Medicaid for individuals at high risk for lung cancer who meet the following criteria:
ages 55 to 80
a tobacco smoking history of at least 30 pack years (Pack Years = Packs Per Day X Years Smoked)
a current smoker or former smoker who has quit within the last 15 years, has no symptoms of lung cancer and has not had a chest CT scan within the past 12 months.
A decision-making visit form must be completed by the patient's physician along with a prescription for a low-dose lung CT prior to the screening.
Note: If 55 to 80 years old with at least a 20-pack year history, you also may be eligible. Criteria for lung cancer screenings vary among commercial insurance companies. Preauthorization may be required for the test. For more information or to make an appointment, call the Lung Cancer Screening Program at 732.923.7966.