Breathe Easy
The Medical Center's brand-new lung nodule program helps identify nodules in low-risk patients that could develop into lung cancer.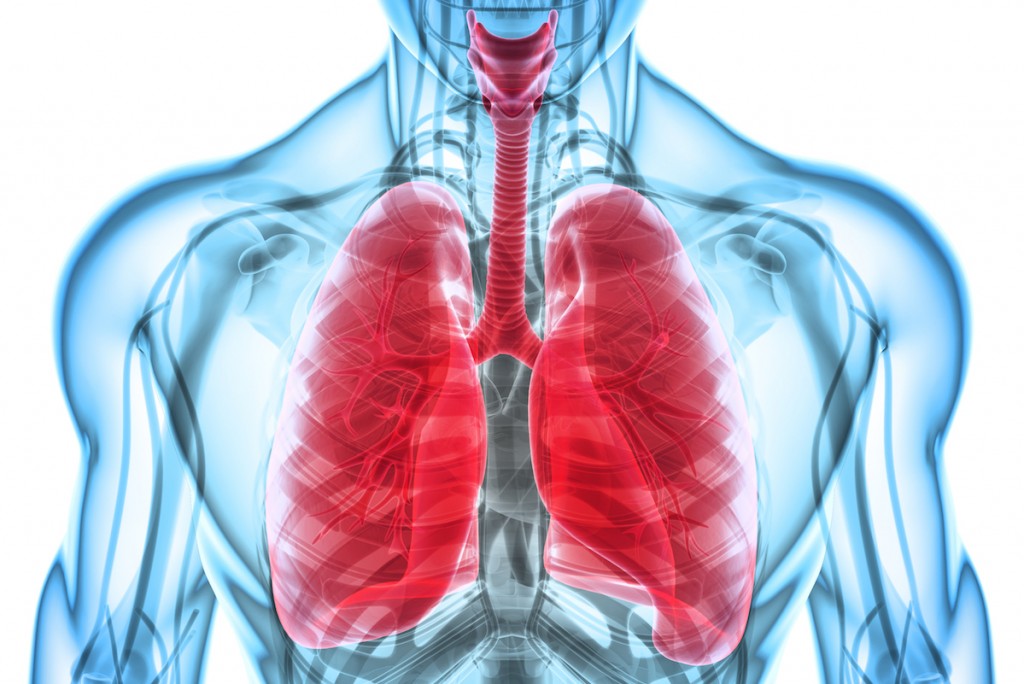 Since 2012, The Lung Cancer Institute at Saint Barnabas Medical Center (SBMC) has been participating in the national I-ELCAP (International Early Lung Cancer Program), offering free screenings and testing for individuals who are high-risk for lung cancer. To complement the program, SBMC has also introduced a new lung nodule program, where a multidisciplinary team of doctors monitors nodules that are found incidentally during routine scans of other body parts, such as the abdomen, in individuals who are of average risk.
"The whole point of doing this is to pick up early stage cancer and not just play catch up once it has already spread," says Killol Patel, M.D, medical director of the Lung Nodule Program at SBMC. "The only way to 'cure' it is if we catch it at an early stage." How the process works is once a nodule is identified on a CAT scan, both the patient and his or her primary care physician receive a letter (or a phone call, depending on the severity of the mass). After taking into consideration the size of the nodule and the patient's risk factors, the pulmonary team assesses it to determine the likelihood of it being cancerous and then informs the patient. Even those who don't smoke can develop lung cancer.
"We have identified about 94 nodules from Oct. 5 to Nov. 4, 2020," says Dr. Patel. "About 18 to 20 of these were referred to my office for pulmonary evaluation to see if they need follow-up."
If the patient is diagnosed with lung cancer after a biopsy and/or a bronchoscopy, he or she is then referred to an SBMC thoracic surgeon. "We get involved when people are diagnosed with a very serious lung cancer: We treat the patients by removing and resecting the cancer with minimally invasive means, whether robotic or video-assisted [surgery]," says Subroto Paul, M.D, thoracic surgeon at SBMC.
Both doctors, each a member of the RWJBarnabas Health Medical Group, agree that this program provides a great service to the community, especially during the pandemic. "Because of COVID, there is a heightened awareness of lung health," says Dr. Paul. "This is a great safety check for people who come into the hospital for an unrelated reason, and not because they were a smoker who's at high-risk of lung cancer."
This nodule program is in addition to the Medical Center's longstanding lung screening program for those who are high risk; between the ages of 55 and 74, currently smoking one pack a day for at least 30 years or who quit no more than 15 years ago. Those who meet the criteria are given three CAT scans over the course of three years. The lung screening program also offers free smoking cessation counseling for people who want coaching on how to quit.
"Smoking tobacco is what makes you high risk," Dr. Patel concludes. "We can keep on doing CAT scans, but if they keep on smoking, they'll always be high risk."
For more information on The Lung Cancer Institute at Saint Barnabas Medical Center, call 973.322.6644 or visit rwjbh.org/sbmclung.