Brian P. Trava, D.M.D. • Sujean Oh, D.D.S. • Alison Petix, D.M.D. • Seung Shon, D.M.D. • Jae Oh, D.D.S.
New Jersey Root Canal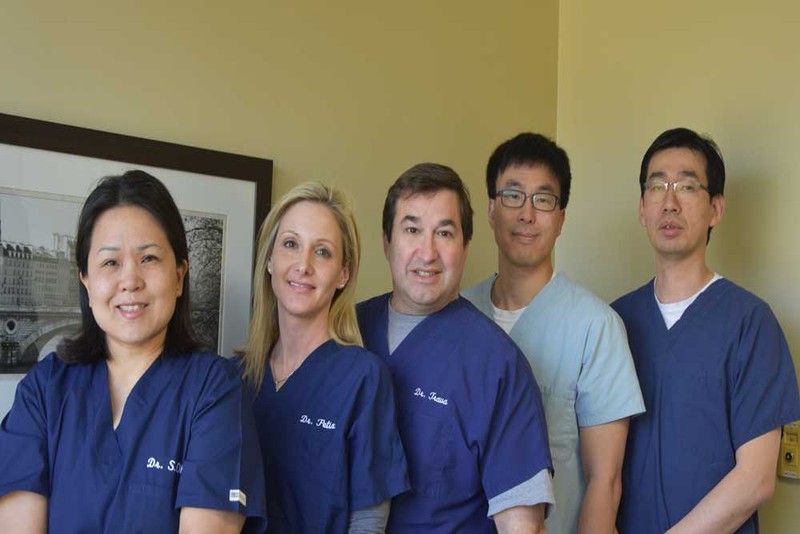 WE SAVE TEETH AND ENJOY what we do. Our office specializes in diagnosing, root canal, fixing root canals, special needs patients, and sports trauma. The modern standard of root canal care consists of surgical microscopes, 3D imaging and lasers. Technology has increased the success rate of root canal therapy to make it the most financially sound long-term treatment for a tooth. Before a tooth is removed, get multiple opinions! There are many specialized techniques to save a tooth. Once a tooth is gone, it is an exponential lifetime cost.
We field a great deal of trauma. We recently have given the first comprehensive lecture in the area on stem cell nerve regeneration in children's tooth trauma. It is a great achievement to see a nerve grow without doing a root canal!
The doctors have vast experience with complex cases and all have been fortunate to share Top Doc awards. Our office is very grateful to the great patients and doctors to have the confidence in our office to allow all five doctors to be nominated this year.
680 Kinderkamack Rd., Oradell, NJ 07649 • 201.261.6900 • njrootcanal.com