Brian S. Koo, D.D.S.
Dental Artistry of Livingston, PA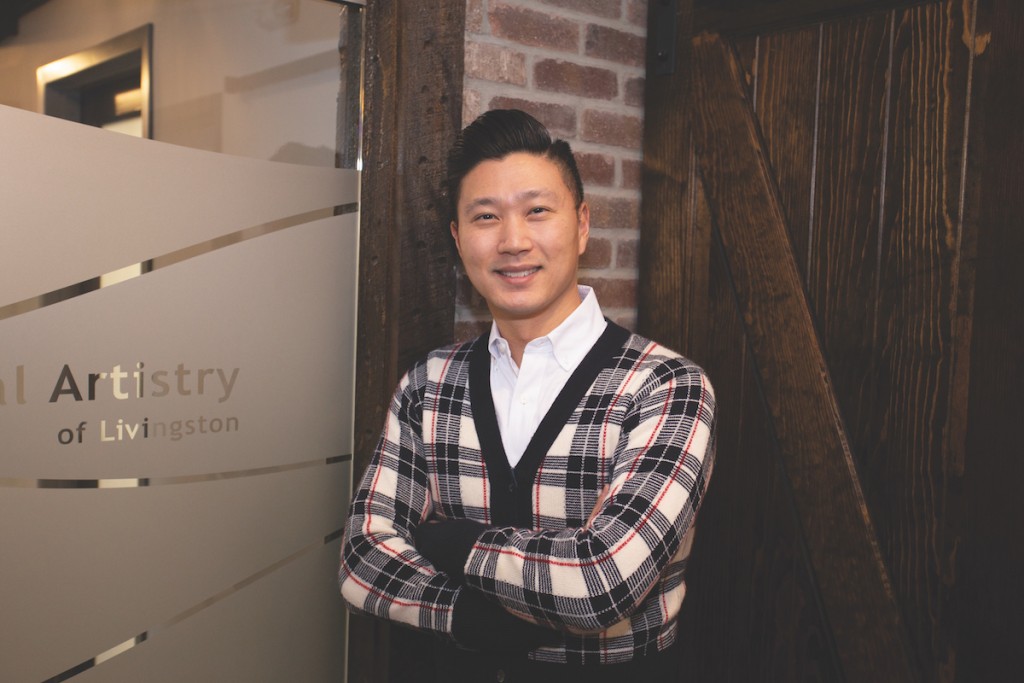 201 S. Livingston Ave. Suite. 1E, Livingston, NJ 07039 • 973.994.4200 • www.DentalArtistryLiv.com
Patients of Dr. Brian Koo Rely on his ability to successfully integrate the highest levels of scientific evidence based dentistry into a warm and welcoming family dental practice. Dental Artistry of Livingston provides full-service family dental care, including pediatric, general, cosmetic and implant dentistry. Dental Artistry's newly renovated offices incorporate state-of-the-art dental technology that makes every aspect of a patient's experience more comfortable.
Dr. Koo excels at the most extraordinary levels of evidence-based restorative dental techniques and treatments, and his patients directly benefit from his expansive knowledge. He's a graduate of the prestigious Kois Center in Seattle, which delivers leading-edge continuing dental education. There, Dr. Koo completed a rigorous program for advanced education in aesthetics and implant restorations. As a result, he's now a distinguished Mentor who assists current dental professionals attending the center.
His quest for dental excellency began with a degree in Cellular Molecular Biology from the University of Michigan. Dr. Koo earned his dental degree from Columbia University School of Dental and Oral Surgery. He then completed an Advanced Education in General Practice Dentistry at Columbia University Presbyterian Hospital. While there, he focused on cosmetic dentistry, and as a Junior Faculty member, he became the youngest doctor invited onto the Board of Admissions for Columbia's Dental School. Currently, Dr. Koo is a member of the ADA, AGD, AACD, ITI and local study groups.