Building a Better Joint
A robotic system makes hip and knee replacement surgery better than ever.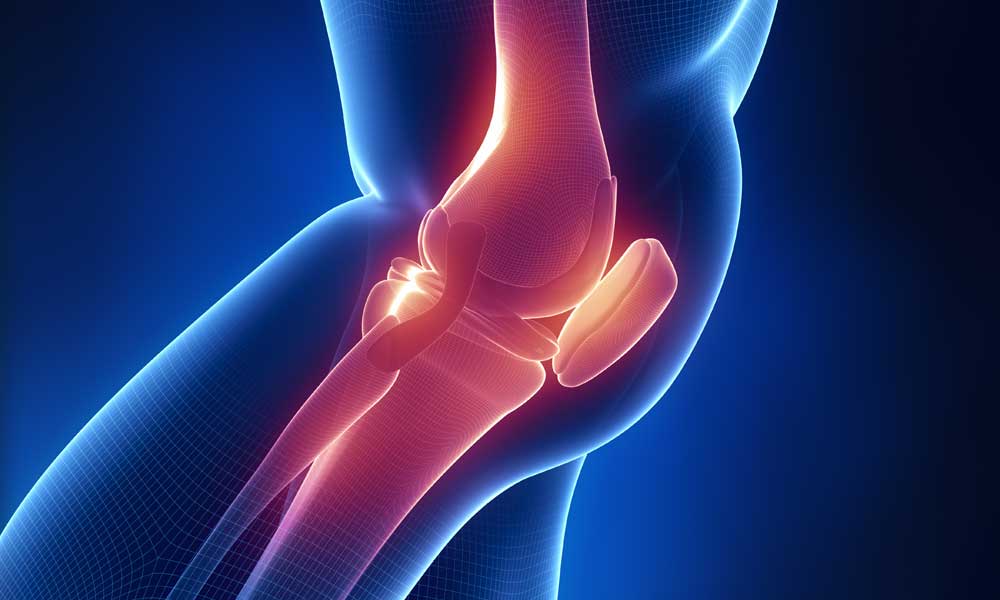 Joint replacement surgery has gone mainstream. In recent years, new surgical techniques and better prosthetics have allowed ever younger individuals to maintain their active lifestyles by replacing worn-out knees and hips. Indeed, about 1 million knee and hip replacements are performed each year, and nearly 5 million people are now living with an artificial joint.
Now joint replacement has gone robotic too, thanks to a new technology called MAKOplasty. Michael Rieber, M.D., an orthopedic surgeon at Saint Barnabas Medical Center, says this robotic surgical system makes a good procedure even better. "Joint replacement has been touted as one of the greatest medical advancements of the late 20th century, and now the robot makes it more precise, leading to a quicker recovery and longer-lasting replacement," he says.
MAKOplasty is currently approved for partial knee replacement—in which only the diseased and damaged portion of the joint is replaced—and total hip replacement procedures. It uses three-dimensional computed tomography (CT) imaging to determine the precise implant size, position and alignment for each patient, and it helps the surgeon accurately map the areas of bone and soft tissues that need to be removed. During surgery, a robotic arm is partially controlled by software to help follow that map. "It won't let you go where it is not programmed to go," Dr. Rieber says.
For partial knee replacements, this helps preserve healthy tissue and ligaments. "With this approach, the knee is better balanced for a normal arc of motion," he says. "That means there will be less pain, because the position of the implant is optimized. Patients recover better and have a more natural-feeling knee."
In total hip replacement, MAKOplasty increases the accuracy of implant placement, which reduces the potential for complications. "Sometimes there are problems with uneven limb length and with dislocation, but there are so many data points and so much information with the robotic system, it reduces the likelihood of any limb inequalities or dislocation," says Dr. Rieber.
He adds that the Food and Drug Administration recently approved the software and procedure for total knee replacement with the robot. "That's really exciting," he says. "We don't do that many partial knees, and the total knee will be launched in the next few months here at Saint Barnabas. We will be one of the first in the area to do it robotically."
Robotic replacement surgery is "good for all comers," he says, with the possible exception of patients seeking a revision of an existing implant. "It is a great tool to have," the doctor adds. "It gives surgeons and patients more confidence. Everybody wins."
To find out more about joint replacement procedures at Saint Barnabas Medical Center, please call 973.322.9908 or visit barnabashealth.org/sbmc.