Building A Stronger Community
Monmouth Medical Center receives a federal grant to continue battling food insecurity within the service area.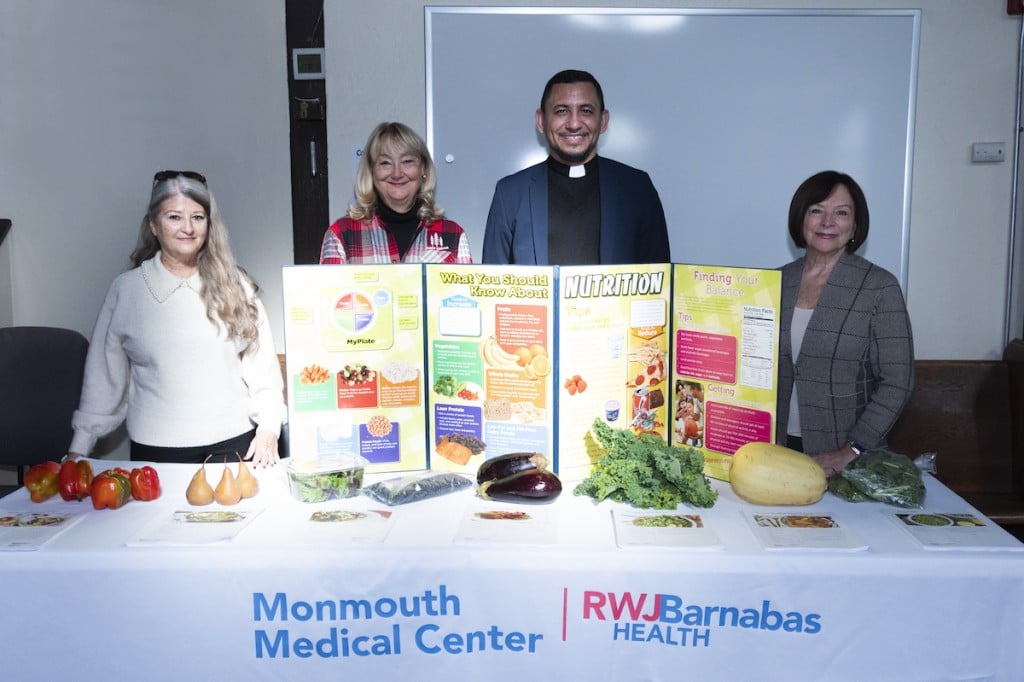 Monmouth Medical Center (MMC) has been awarded a generous grant to support its efforts to combat food insecurity. Monmouth County allocated a total of $20 million in federal American Rescue Plan Act (ARPA) funds to nonprofit organizations that provide services for the following needs: mental health, veterans, food insecurity, animal welfare, the special needs community and art, historical and cultural resources. 
MMC's Community Health, Social Impact and Community Investment Department began distributing food shortly after the onset of the COVID pandemic. RWJBarnabas Health's Corporate Services partnered with Jersey Cares and the Common Market, a nonprofit regional food aggregator that connects communities with food from sustainable farms, to source produce and shelf-stable goods. Together, the partnership distributed 9,420 pounds of produce, dairy and bread during the pandemic, says Jean McKinney, Regional Director of the Community Health, Social Impact and Community Investment Department. 
With the funding, MMC will work directly with community partners to distribute more than 7,000 boxes of fresh produce, bread, beans and canned tomatoes through the remainder of 2022 to vulnerable members of the community. Addressing food insecurity is one of RWJBarnabas Health's pillars of social impact and part of MMC's commitment to improving the health of the entire community by addressing underlying social determinants of health. 
Some of the recipients of MMC's grant include: The Mercy Center, Asbury Park; St. Brigid's Pantry at St. James Episcopal Church, Long Branch; Ezekiel's Wheels, West Long Branch; Soldier On, Tinton Falls; Reformation Community Food Pantry at Lutheran Church of the Reformation, West Long Branch; St. Vincent DePaul at Holy Trinity Catholic Church, Long Branch and Casa Freehold, Freehold. 
"The global pandemic put millions of families out of work, including many families in MMC's service area," McKinney says. "According to resident surveys from Asbury Park, Long Branch and Red Bank, which were collected as part of the hospital's 2022 Community Health Needs Assessment (CHNA), a third of Hispanic families and a third of those in the lowest income group reported job loss. Lost income creates difficulties in paying for basic needs like food and housing, two critical social determinants of health (SDOH). These challenges ultimately affect an individual's health and well-being. As we continue to see changes in our economy, collecting and distributing healthy food to vulnerable populations is always a key concern."
A portion of the funding will be used for educational purposes as well. "The grant provided a small amount of funding to provide MMC's bilingual nutritionist to rotate through food pantries to provide nutritional information about the foods being distributed, the importance of reducing sugar in the diet and tips for preparing the foods being distributed," McKinney says.
"Long-standing relationships within the communities we serve allows for building bridges between the residents and resources they need. The most effective way to increase knowledge, build skills and promote selfefficacy for long-term, sustained behavior change is through health education and addressing social determinants of health. By working upstream and preventing a problem before it starts, the incidence of emergent health crises can be reduced."
---
To help at any of these food pantries, contact one of the organizers below:
• Ezekiel's Wheels: Rev. Sue Mamchak, 732.618.2440
• The Mercy Center: Tracy Wilson, 732.687.8875
• Reformation Community Food Pantry: Debbie Keszler, wlbfoodpantry@gmail.com
• St. Brigid's Pantry & Kitchen: Nancy Frances, 732.222.1411
• St. Vincent DePaul Food Panty: Donna Cetrulo, 732.222.3216, ext. 108