Buzz
Our guide to new ideas, tips, trends and things we love in our country.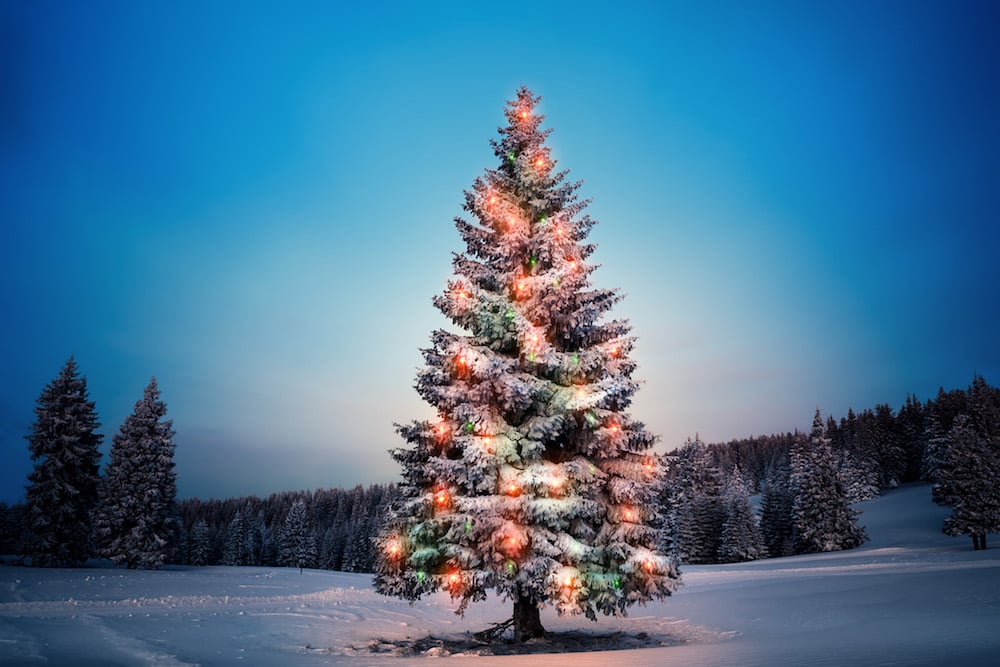 Regardless of which holiday you celebrate in December, you can be merry with the stunning light installations that illuminate our county's houses and businesses all season long. Here's a quick guide to some of the best and brightest light displays:
SPECTACULAR FERRANTE LIGHT DISPLAY Rick Ferrante gets festive for many holidays and has quite the spooktacular light show for Halloween, but he ends each year on a high note with his Christmas display—and we're sure 2019's show will top all his previous ones.

12 Virginia Ter., West Long Branch

JOHNNY'S HAZLET HOLIDAY LIGHT EXTRAVAGANZA An inflatable Elsa, illuminated Big Bird and hundreds of other characters get the ultimate holiday treatment at this lighting spectacle, where guests walk up the driveway and through a pathway around the property to view 75,000 wow-worthy lights. Facebook.com/johnnyshazletholidaylightextravaganza has more info.
THE CHRISTMAS LIGHT SHOW After a two-year hiatus due to logistical and traffic concerns by town officials, Wall Township's biggest holiday attraction is back in action for 2019 and at a bigger, better location—Spring Meadow Golf Course. The show itself—yes, this one features actual showtimes rather than open hours for visitors—will be new and improved too, featuring pyrotechnics, synchronized lights and of course, a visit from Mr. Clause and his elves. For showtimes and ticket info, visit thechristmaslightshow.com.

4185 Atlantic Ave., Wall Township

MACCARY CHRISTMAS You'll be walking in a winter wonderland when you step onto the MacCary property, as every year they light up their front lawn with twinkly snowflakes, snowmen and a ton of members from Santa's inner circle. Go to facebook.com/MacCaryChristmas for dates and times for the 2019 season.

8 Timber Dr., Ocean Township

MAGIC OF LIGHTS If it's too cold to even get out of your car, this drive-through display at the PNC Bank Arts Center in Holmdel will undoubtedly be your favorite. Load everyone into the backseat and wind your vehicle through the twinkly path of lights that brings the joy of the season to life. You can buy tickets and get information about times and dates at magicoflights.com/events/newjersey/.

Exit 116 Garden State Pkwy., Holmdel

GREATS OF THE GARDEN STATE
Let's hear it for one Monmouth County resident who was recently inducted into the New Jersey Hall of Fame. Held at the Paramount Theatre in Asbury Park Oct. 27, the 11th induction ceremony honored one of our famous neighbors for his outstanding achievement in his field: Neptune native "Southside" Johnny Lyon. Lyon—frontman of the Asbury Jukes and unofficial godfather of the "Jersey sound"—was inducted by none other than Jon Bon Jovi, who hails from Sayreville but has a home and a restaurant in Red Bank (plus a long history of performing in Asbury Park). During the ceremony, the two rock stars performed a duet of Southside Johnny's hit "I Don't Want To Go Home." Ticket sales from the program benefited The Hall of Fame's first-ever physical museum, set to be built in the American Dream mall up north in Bergen County's East Rutherford and slated for a December 2020 opening.

A HOTEL CLOSE TO HOME
Like The Plaza Hotel in New York or The Beverly Hills Hotel in California, every state has an iconic hotel for which they're known. And New Jersey's most notable one, The Asbury Hotel, is right here in Monmouth County. The beachy getaway was dubbed the "Most Famous" hotel in New Jersey by Insider, which cited its Victorian-era yet modern décor, its two bars (Soundbooth and Salvation) and Baronet, its sprawling rooftop with outdoor movie theater, as some of its most appealing amenities. Hotel guests undoubtedly also appreciate the hotel's spacious outdoor pool, retro photos that hang above fluffy, comfy beds in the guestrooms and its two-block proximity to the Asbury Park beach and boardwalk.
210 5th Ave., Asbury Park, 732.774.7100. theasburyhotel.com

A BEAUTIFUL "ARTNERSHIP"
If you happened to stumble upon a vibrant display of triangular art while visiting Bell Works in Holmdel between May 15 and Oct. 15, you were definitely witnessing Howard Schoor's brilliance at work. The parttime Asbury Park resident and full-time artist displayed his contemporary works for the five-month period at the 3,000 square-foot pop up gallery. The 80-year-old refers to many of his creations as "Happy Art," with their bold geometric patterns and bright color palettes. But they're happy in other ways too, as 25 percent of the purchase price of Schoor's original artwork is donated to a recognized non-profit. Schoor is currently at work at his other home in Jupiter, Florida prepping for his exhibition at Bell Works in the spring, but in the meantime, you can check out his online gallery (and even buy a few pieces) at howardschoorart.com.

YAY FOR NJ
We'll tell it like it is: We Jerseyans will always find something to complain about (Parkway traffic! High taxes!), but at the end of the day, we can almost all agree that living here is pretty darn great. A new Monmouth University Poll found that six out of 10 people enjoy being a resident of the Garden State and said New Jersey is either an excellent (15 percent) or good (46 percent) place to live. The positive rating of 61 percent is a notable improvement from the 50 percent record low reported earlier this year and the 54 percent result in April 2018. The reason behind the relatively drastic uptick in positivity is unknown, but let's keep these happy vibes coming, people.

YOU CHOOSE MONMOUTH'S BEST
It's that time again! Online voting for next year's Readers' Choice Poll opens on Jan. 13. Visit monmouthhealthandlife.com/ readerschoice2020 and let us know all of your favorite places and things in the county, from bars to boutiques, from dinner spots to day spas. Winners will be revealed in our Sept. 2020 issue and on our website, so stay tuned!

CULINARY CORNER
FROM BK TO NJ
Brooklynites are definitely familiar with Gargiulo's of Coney Island— the classic, family-owned Neapolitan restaurant and catering company first opened its doors in 1907. Well, the establishment has expanded to Monmouth County with its new Tinton Falls location, offering the same delicious menu of pastas, risottos, meat entrees and seafood dishes for which it's known. There is also an abundant wine list here, but, be forewarned that there is not abundant parking—the parking lot is small, so bring a few extra bucks to tip the valet.
Gargiulo's, 720 Tinton Ave., Tinton Falls, 732.389.9100
BUT FIRST, BRUNCH
If your second requirement behind delicious food is that your brunch dishes look Instagrammable, Project Brunch is for you. The new breakfast spot in Manalapan—there are other locations out on Staten Island—puts fun twists on classic brunch dishes with playful menu items like waffle sandwiches and breakfast pizzas. Even better, all offerings are homemade and based on family recipes.
Project Brunch, 357 Rte. 9., Manalapan, 732.792.6988, projectbrunch.com
ASIAN FUSION
Can't agree on what type of Asian food you and your dining companions are in the mood for? Perfect, because Rice Asian Cuisine offers three cuisines under one roof in Asbury Park—Japanese, Chinese and Thai. Whether you're in the mood for sushi, pad thai or good ol' chicken teriyaki, this new restaurant excels at all three cuisines, preparing food that is both fresh and authentic.
Rice Asian Cuisine, 718 Cookman Ave., Asbury Park, 732.898.9988, riceasiancuisinenj.com