Calling all Cosby Fans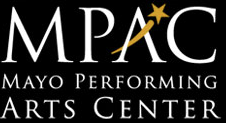 Bill Cosby lit up TV screens around the world as he brought life to the character "Dr. Heathcliff 'Cliff' Huxtable", America's favorite OB-GYN and father in the 1980's hit The Cosby Show. "Cliff" brought comic relief to the world of parenting and the trials and tribulations of raising children. After retiring his scrubs, he proved that you don't need to make it past Pre-K to make the world laugh, as host of Kids Say the Darndest Things in the late 1990's. But Cosby did not stop there, he kept moving towards success with a sense of humor that could only be described as "contagious"; Bill went on to conquer the world of writing, producing, acting, and educating.
Now, decades later, Bill is stepping off-screen, and on-stage to bring you a hysterical evening of live comedy. Come down to the Community Theatre at Mayo Center For The Performing Arts on Saturday in Morristown to see your favorite childhood funny man as he rattles off a bunch of gut-busting jokes that are sure to please fans of all ages.
The Community Theatre at Mayo Center For The Performing Arts (MPAC) is a non-profit venue in Morristown, NJ established in 1937 that after a decade-long struggle to stay afloat has become one of New Jersey's most outstanding organizations, hosting over 200 performances of arts and culture every year. They host an array of performers, some local and some more well-know such as Lewis Black, The Monkees, and Steve Martin.
Cosby is performing twice on June 4th, both at 4pm and 8pm. Be sure to scoop up your tickets before they sell out by calling the Box Office at: (973) 539-8008 or heading onto http://www.mayoarts.org. Ticket prices start as low as $52. Don't miss your opportunity to take a pleasant stroll down memory lane in the comfort of your own community!