Cancer Care on Trial
Today's clinical trials help future patients receive the latest treatment options.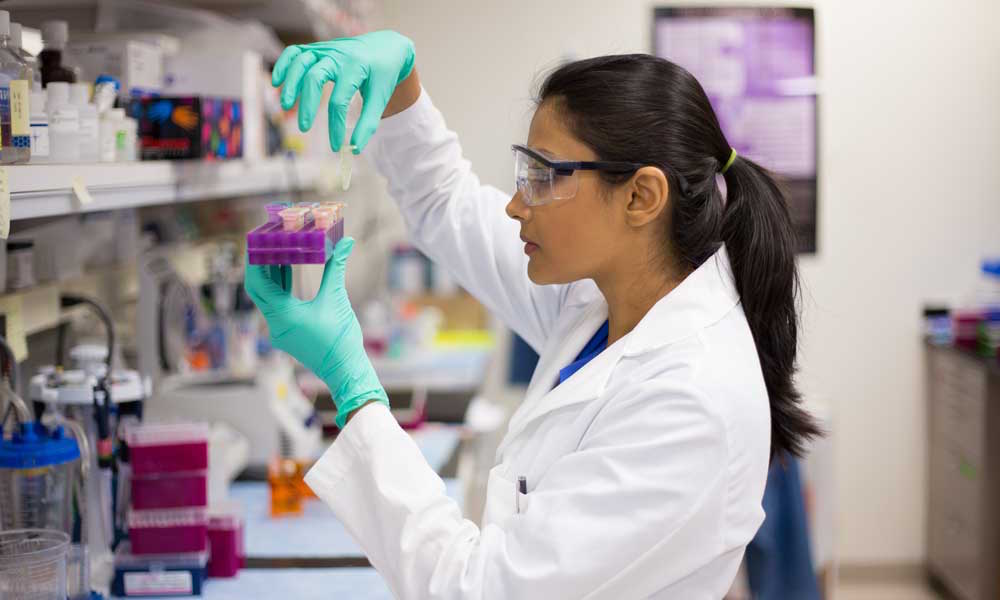 Cancer care has progressed enormously over the past few years, thanks in large part to clinical trials that study new treatments. Clinical trials are research studies designed to test if and how well new approaches work. Each study focuses on specific questions—how big a dose is needed, what side effects develop, is the new treatment significantly better than what is already available—as it tries to find science-based answers in order to better prevent, screen for, diagnose, or treat diseases like cancer.
Miguel Conde, M.D.
For more than 20 years, the Cancer Center at Saint Barnabas Medical Center has been participating in all manners of clinical trials in order to offer patients access to innovative, cutting-edge, investigational cancer treatments. The Cancer Center has partnered with TRIO-UCLA (translational research in oncology-us, inc.), a not-for-profit clinical research organization, in an effort to expand its clinical trial offerings. Saint Barnabas is the first Cancer Center in the tri-state area to partner with the TRIO-UCLA network. The center is currently participating with trials in breast, head and neck, lung, myeloma, melanoma and other cancers.
"Our work participating in these trials not only helps further the science behind treatments, it offers our patients the options they can't find elsewhere," says Miguel Conde, director, oncology Clinical trials, the Cancer Center at Saint Barnabas Medical Center.
Clinical studies can be sponsored, or funded, by drug companies, academic medical centers, medical organizations or Federal agencies such as the National Institutes of Health, the U.S. Department of Defense, and the U.S. Department of Veterans Affairs. Health care providers also sponsor and conduct clinical research.
Each trial has a protocol, or action plan, that describes what the study hopes to learn, how it will be conducted and why each part of it is necessary.
Participants vary from study to study; some studies need subjects with a certain disease, others need healthy people, still others focus on just men or just women.
"When new patients come to the hospital, we look at their diagnosis and see if we have a trial they are eligible for," says Dr. Conde. Members of the Clinical Trials team meet with the patient and his or her doctor to discuss the risks and benefits of entering the trial. It is strictly voluntary, Dr. Conde says.
Fore more information about the Cancer Center at Saint Barnabas Medical Center, please call 973.322.5202 or visit barnabashealth.org/sbmc.