Cardiac Care Post-COVID
Despite his surgery being delayed two months due to COVID-19, Joseph Fogelson's aortic valve replacement surgery at Saint Barnabas Medical Center ultimately saved his life.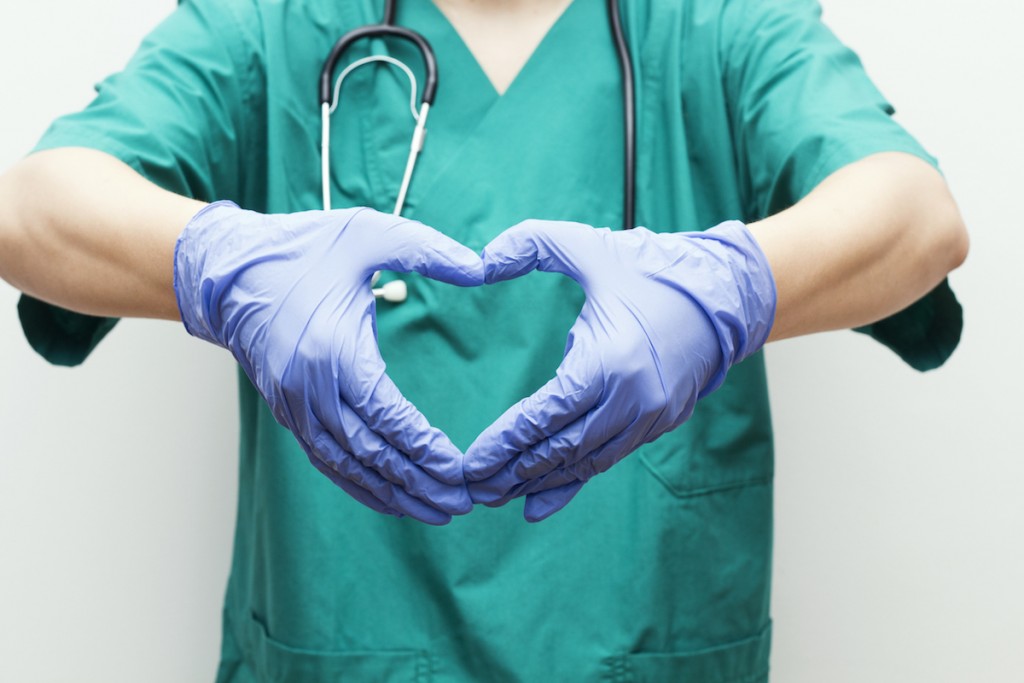 Joseph Fogelson has been seeing a cardiologist since 2003. He has a long history of heart disease in his family: Both his mother and uncle died suddenly from aortic aneurysms. In early 2020, Fogelson, 63, had his annual echocardiogram. "I noticed I was getting more tired than usual," he says.
A follow-up transesophageal echo (TEE) showed that Fogelson's aorta had gotten larger and confirmed that he had an aortic root aneurysm at the origin of the aorta in the heart. He had a life-saving surgery scheduled for March 30, 2020 with his surgeon, Ioannis Loumiotis, M.D., cardiothoracic surgeon at Saint Barnabas Medical Center and Newark Beth Israel Medical Center, but then COVID-19 hit.
When COVID-19 started to consume the hospitals, all non-emergent procedures across the state were postponed, Fogelson's surgery included. "I understood that my surgery needed to be postponed, but it made me very nervous," he says. "I knew that without this surgery, there was a chance that I could die."
His surgeon agreed that the situation was time-sensitive. "Given the size of his aneurysm and his family history, Joe needed a surgery called valve-sparing root replacement to prevent potential complications like rupture or dissection," he says.
During the peak of the pandemic, Fogelson stayed at home with his wife, daughter and dog. Besides going out to get essentials at the grocery store and taking his dog on short walks, he did not leave his house.
"Because of Joe's already dilated aorta and family history, he was at a higher risk of complications," says Dr. Loumiotis. "High blood pressure and smoking are the two most important, modifiable risk factors that can cause an aneurysm to rupture. Joe does not smoke, and we were able to control his blood pressure while he awaited his surgery."
The state allowed surgeries to resume as cases of COVID-19 in New Jersey continued to decline, and so Fogelson's cardiac surgery took place almost two months later than planned on May 22. This milestone surgery was one of the first ever valve-sparing root replacement surgeries performed in the RWJBarnabas Health system. "I was confident that Saint Barnabas Medical Center had taken every precaution to keep me safe while I was in surgery and in recovery," the patient says.
"This is a technically difficult surgery where we remove the dilated portion of the aorta around the aortic valve, keeping the patient's own valve in place. We then replace the aorta with a prosthetic graft and reattach the aortic valve within the graft," Dr. Loumiotis says. "This surgery is so unique because we repair the patient's aneurysm while still preserving their own aortic valve. It allows the patient to continue living their life without needing blood thinners or any future surgeries."
One pandemic, cardiac surgery and a seven-day stay in the hospital later, Fogelson is continuing to recover at home while doing cardiac rehabilitation.
"Everyone from the nurses, technicians and doctors was terrific," he says.
---
For more information or to schedule an appointment with Dr. Loumiotis, call 973-926-6938. Dr. Loumiotis performs surgery at Saint Barnabas Medical Center and Newark Beth Israel Medical Center.