Carrying The Torch
Darla Harmer brings nursing excellence and innovative leadership to Chief Nursing Officer position.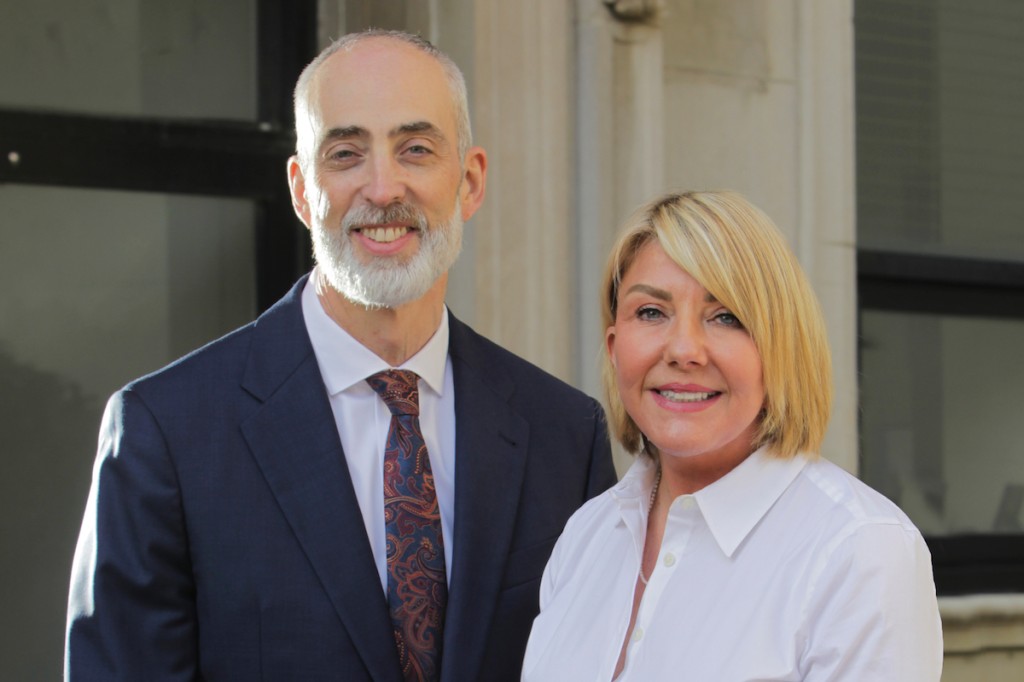 Darla Harmer, MSN, RN, NE-BC, who has served as Monmouth Medical Center's Assistant Vice President of Nursing since 2018 and is praised for her innovative leadership throughout the COVID-19 pandemic, has been named the hospital's Chief Nursing Officer (CNO).
As Assistant Vice President of Nursing, Darla oversaw nearly 400 full-time employees throughout the hospital and provided nursing executive leadership to the Medical-Surgical Division, Critical Care Division and the Emergency Department.
"Through her prior Nursing leadership role, Darla collaborated on the hospital's successful Graduate RN Residency Program and created a nurse leader role that helps each of our inpatient units focus on quality standards," said President and CEO Eric Carney. "Her work has directly contributed to achieving and sustaining our nationally ranked patient satisfaction scores, as well as our national quality recognitions through our consistent Grade A's and designation as a Top Teaching Hospital by the Leapfrog Group."
In her new role as CNO, Darla is responsible for the operational clinical practice, education and research delivered through nursing clinical services at MMC.
Darla has served in nursing leadership positions of increasing responsibility since joining MMC in 2006 as Clinical Director, Inpatient Oncology Unit and Outpatient Infusion Center. In 2011, she was promoted to the role of Administrative Director, Medical-Surgical Division. She began her nursing career as an oncology staff nurse and brings more than 10 years' experience in bedside nursing to her role as CNO.
She earned a Bachelor of Science degree in nursing and a Masters' of Science degree in nursing – Health System Administration from Seton Hall University.
For Darla, RWJBarnabas Health's tagline, "Let's Be Healthy Together," is something she lives both within and outside the hospital walls. A hiking and cross-training enthusiast, she says: "It's a priority of mine to make the time to live well and appreciate life. Incorporating small acts of self-care in my daily routine like exercising, eating well and enjoying the outdoors has a positive impact on my overall well-being."
---
Darla Harmer takes over the Monmouth Medical Center (MMC) Chief Nursing Officer position from Diann Johnston, MSN, RN, NEA-BC. Through her role as CNO for the Southern Region of RWJBarnabas Health (RWJBH), Johnston continued to provide oversight for quality and patient satisfaction outcomes for Community Medical Center, MMC and Monmouth Medical Center Southern Campus until her retirement on March 31.
"We would also like to recognize and thank Diann for providing 13 years of outstanding leadership to MMC as our CNO," says Eric Carney, President and CEO of MMC and Monmouth Medical Center Southern Campus. "Throughout her career at MMC, Diann has been a true friend and trusted mentor to so many at MMC and the RWJBarnabas Health system. Through her outstanding contributions, she has defined Nursing Excellence at MMC and has set the standard on how a Chief Nursing Officer is to lead."
Under Johnston's leadership, the American Nurses Credentialing Center conferred Magnet recognition for MMC as a reflection of its nursing professionalism, teamwork and superiority in patient care. In earning this recognition, MMC received seven exemplars for exemplary professional practice.
---
For more information about Monmouth Medical Center, visit rwjbh.org/monmouth.