Cathy Ades, Broker/Owner
Cathy Ades Real Estate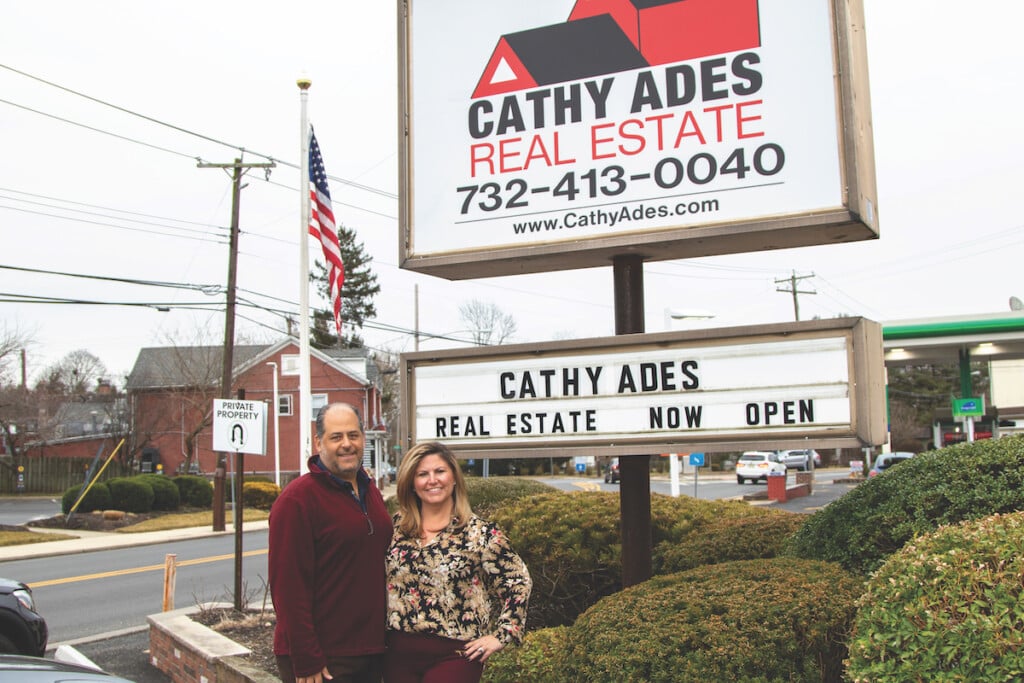 369 Monmouth Rd., West Long Branch, NJ 07764
O: 732.413.0040 • C: 732.996.5619 • www.cathyades.com • cathyades@gmail.com
Providing quality care and service are top priorities for Cathy Ades and her dedicated team of real estate agents. Serving the local community for over 15 years, Cathy has a track record of guiding her clients through every step of the buying or selling process. Whether helping her clients buy their dream home or sell their current home, Cathy is a master negotiator who secures the right price while forming lifelong friendships in the process.
Admired for her fairness and honesty, Cathy started building relationships within the real estate industry in 2006. Recognizing the potential in herself, Cathy earned her broker's license in May of 2017 and opened her brokerage that August. She was joined by her husband, Michael, and they now have a team of over 20 agents. Cathy is proud of the level of care they bring to the community. "The support has been amazing," she says. "We have the best team and we know, from start to finish, how to get our clients to a closing and have it be as smooth of a transaction as possible."
The client-centric approach is both appreciated and acknowledged. Victor S. of Oakhurst says: "Cathy was a pleasure to work with. She was always available to answer my questions and anything that I needed. She has the hustle, the tenacity, and the personality to serve your every need." Adam G. agrees: "Cathy was instrumental in my family's first home purchase. She has a thorough knowledge of the market that she represents and is very experienced."
Since 2020, Cathy has achieved New Jersey Realtors Circle of Excellence Sales Awards at the highest level, Platinum. Cathy Ades Real Estate has ranked as the #1 Brokerage each year since 2020. They are also visible in the community—fundraising for organizations like Hatzolah Air and speaking in high schools to young women and future entrepreneurs.
Follow Cathy on Instagram @cathyadesrealestate