Cathy Ades Real Estate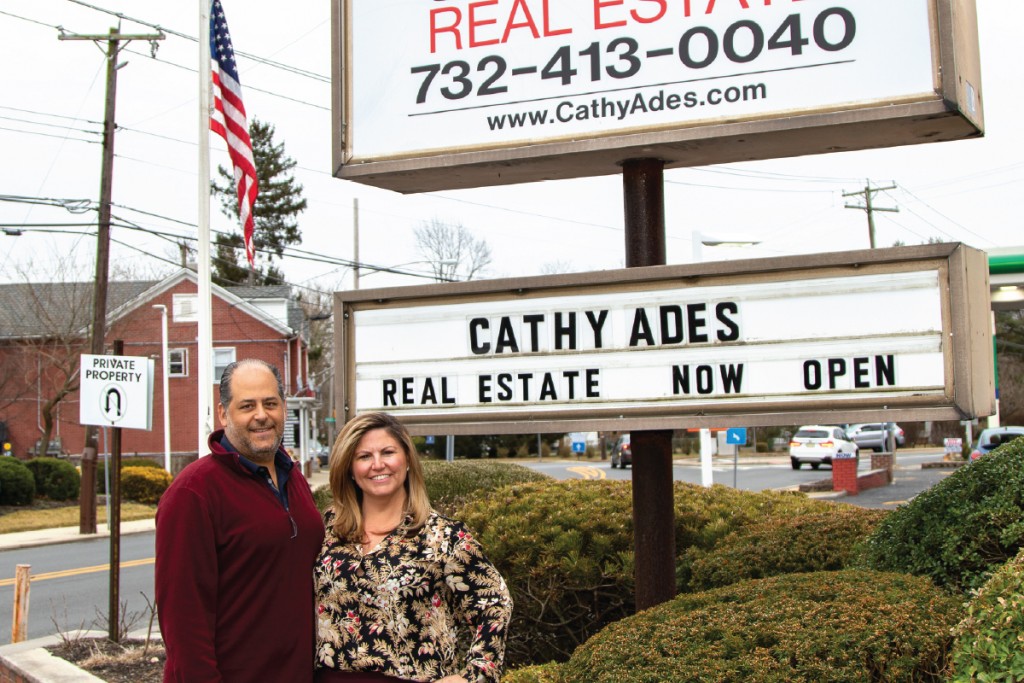 CATHY ADES
369 Monmouth Rd., West Long Branch, NJ 07764
Office: 732.413.0040 | Cell: 732.996.5619
cathyades.com
zillow.com/profile/cathyades
@cathyadesrealestate on Instagram
IF YOU'RE LOOKING FOR A REALTOR WITH A FRESH APPROACH to buying and selling real estate, reach out to Broker-Owner, Cathy Ades or her team. She brings only the most qualified buyers to your door if you're selling your home. Cathy also makes it easy to buy your dream home when you're looking for a new house. She achieves all of this for her clients because she lives a life without limits. "I've dreamt it, set goals and realized my dreams," she says, and her motto is to help her clients make their real estate dreams come true, too.
Cathy started in real estate in 2006, and opened her business in 2017. She's since hired a phenomenal team of 15 Realtors, including her husband, Michael. "We are a team on and off the court," she says. Cathy and Michael moved their company headquarters to an expansive building they recently purchased in West Long Branch.
Cathy says she's "good at a lot of things," and always on top of her game, making her number one in sales in West Long Branch and Ocean Township in 2019. She's also hit the Platinum Circle of Excellence Award in 2018 and 2019. Her long list of testimonials on Zillow underscores her strengths of honesty, integrity and tenacity that got her to where she is. As the consummate professional and masterful negotiator, Cathy's clients always have a prompt, seamless, and stress-free real estate experience.
Both born and raised here, Cathy and Michael have a thorough knowledge of the real estate market expanding through Monmouth County. Cathy has become a strong local voice, especially on social media where her sphere of influence grows by the day. It's also where she's makes strong, solid connections with buyers and sellers who trust her market intuition. For a team that's always serving you with the best in everything there is to offer, call Cathy's team to help you buy or sell your next home.