Celebrating Life
Dinner and fashion show raises more than $50k for Monmouth's Cancer Support Community.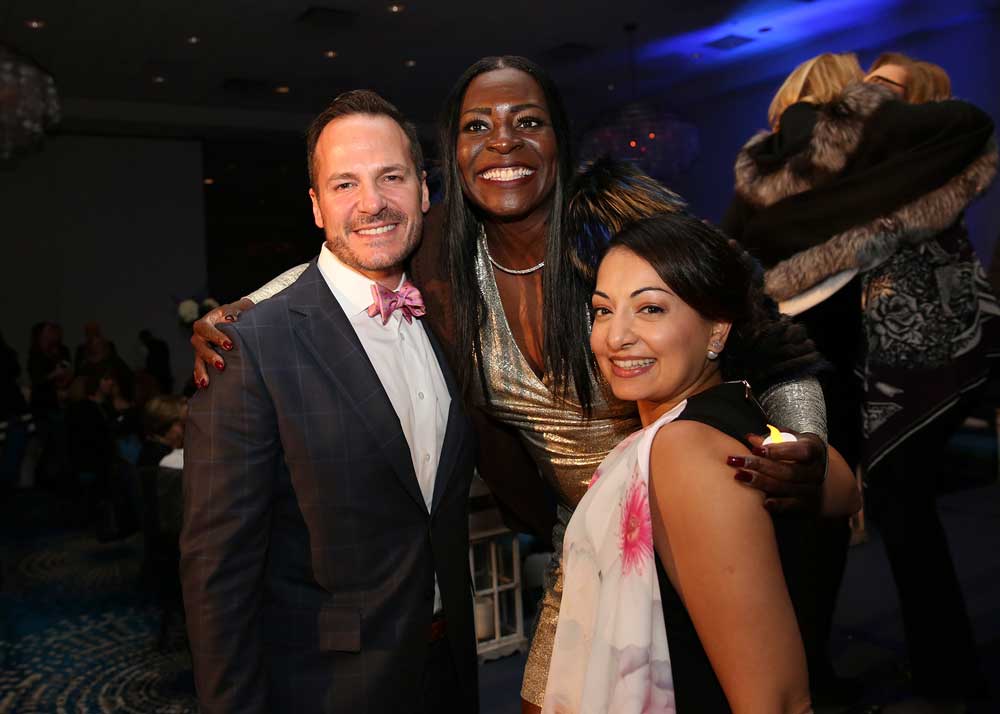 THE CANCER SUPPORT COMMUNITY (CSC) AT MONMOUTH Medical Center (MMC) hosted its Celebration of Life Dinner and Fashion Show. The event raised more than $50,000 for CSC programming and featured fashions modeled by cancer survivors, on Nov. 2 at the Ocean Place Resort and Spa in Long Branch.
Frank J. Vozos, M.D., FACS, chief executive for Monmouth Medical Center, Southern Campus (MMCSC) and executive vice president for RWJBarnabas Health, introduced the honoree for the 10th annual Celebration of Life, Ilene Winters, a longtime advocate for cancer patients, survivors, their families and friends in Monmouth and Ocean counties. Dr. Vozos recognized Ilene's dedication to helping MMC and MMCSC expand their mission and vision to serve these individuals.
"When she approached me three years ago and asked me to consider taking on her Cancer Support Community affiliate as a hospital-based program, I never could have imagined what it would grow into," says Dr. Vozos. "Today, we offer more than 60 free programs a month and we're serving more than 7,000 individuals affected by cancer annually between both campuses."
MMC has partnered with CSC to carry on CSC's mission to ensure that all people impacted by cancer are empowered by knowledge, strengthened by action and sustained by community. This international non-profit group offers a menu of personalized services centered around support groups, cancer education, nutrition and healthy cooking, exercise and movement, meditation and relaxation and social activities. These support services are available through a network of professionally led communitybased centers and hospitals, including MMC's main campus in Long Branch and its southern campus in Lakewood.
For more information on the Cancer Support Community at Monmouth Medical Center, call 732.923.6090 or visit RWJBH.ORG/MONMOUTH. To share this article with a friend or to recommend it on your Facebook page, visit MONMOUTHHEALTHANDLIFE.COM.