Charles J. Perruzzi, D.M.D., Joshua B. Austein, D.M.D., Joyce M. Johnson, D.D.S.
West Ridgewood Dental Professionals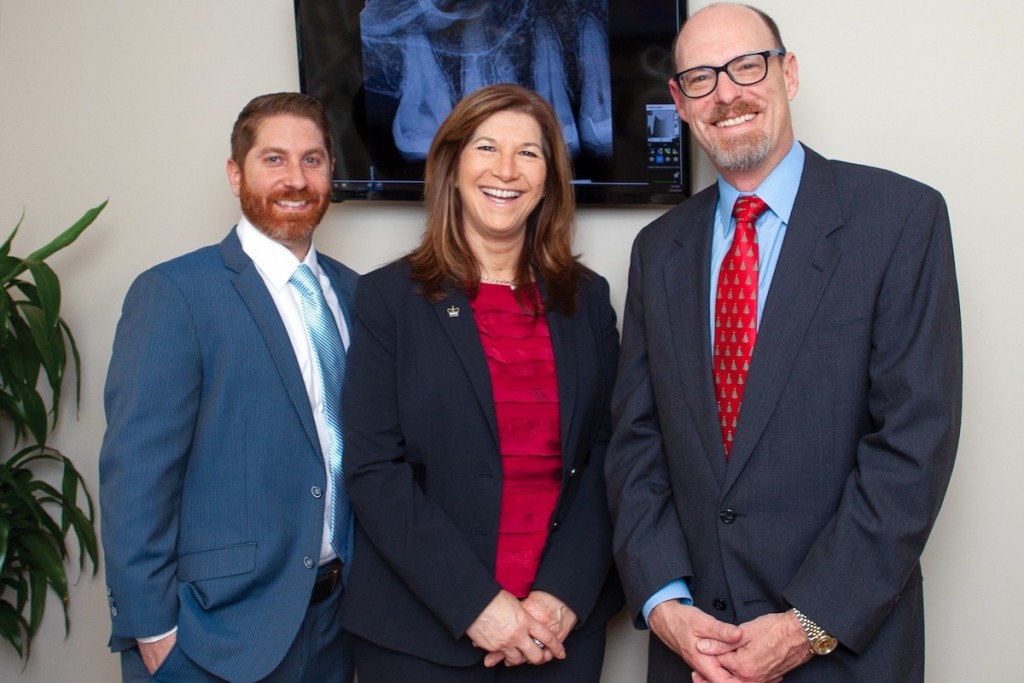 88 W Ridgewood Ave., Ridgewood NJ 07450 • 201.652.8875 • www.WestRidgewoodDental.com
Following in the footsteps of its founder, Dr. Robert Dwight Miner, West Ridgewood Dental is known for excellence in ethical dentistry and a deep commitment to the community.
Partners Dr. Perruzzi and Dr. Austein provide services ranging from preventative dentistry to full mouth esthetic rehabilitation, creating natural and comfortable outcomes. They help their patients live a healthier, more confident life. They have created a comfortable, attractive, and up to date office with all cutting-edge technology. The staff are sensitive to all patients' needs and apprehensions they may have about dental care creating an environment where even dental-phobic patients feel at ease.