CHARLES J. PERRUZZI, D.M.D. & JOSHUA B. AUSTEIN, D.M.D.
WEST RIDGEWOOD DENTAL PROFESSIONALS, PA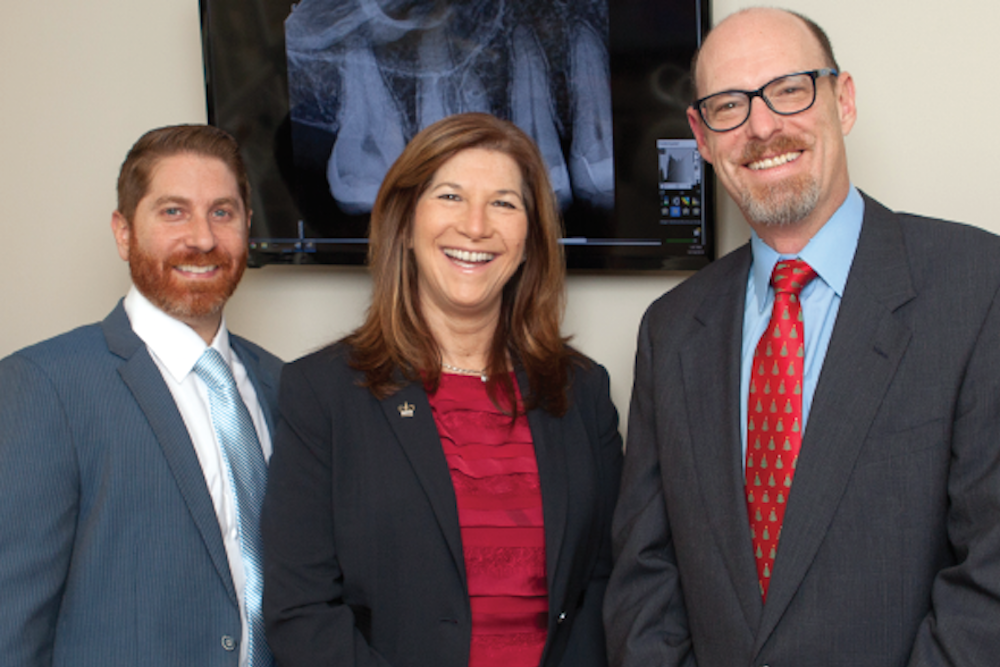 WEST RIDGEWOOD DENTAL PROFESSIONAL'S FOUNDER, DR. ROBERT DWIGHT MINER, initiated the Ethics Program at Columbia University Dental School. His profound principles have laid the guiding foundation for the practice's excellence in dentistry and deep commitment to the community.
Dr. Charles J. Perruzzi and his partner Dr. Joshua B. Austein, with their associate Dr. Joyce Johnson, strive to help their patients live healthier, more confident lives. Located in the Village of Ridgewood, the newly expanded office has been redesigned embracing the newest technologies, creating a space that is comfortable, attractive and welcoming. The long-tenured staff is highly trained and extremely well-versed in dentistry while ensuring to be sensitive to all patients' needs, apprehensions and concerns. The passionate dental trio earned degrees from the top dental schools and residency programs. They are affiliated and have been board members with numerous national, state and local dental associations and study clubs.
Regularly stepping outside their own space for the greater good of the world, the doctors donate time to many causes; the American Dental Association's Give Kids A Smile Day, the Jewish Family Service of North Jersey's DASH program where they provide treatment to Holocaust survivors, and have participated in humanitarian missions overseas to support dental health, to name a few.
These caring dental professionals absolutely love what they do, providing the highest quality of dentistry for their family of patients.
88 West Ridgewood Ave., Ridgewood, NJ 07450 • 201.652.8875 • westridgewooddental.com