Charles Leone, D.M.D., K.C. Wenning, D.M.D.
Cosmetic and General Dentistry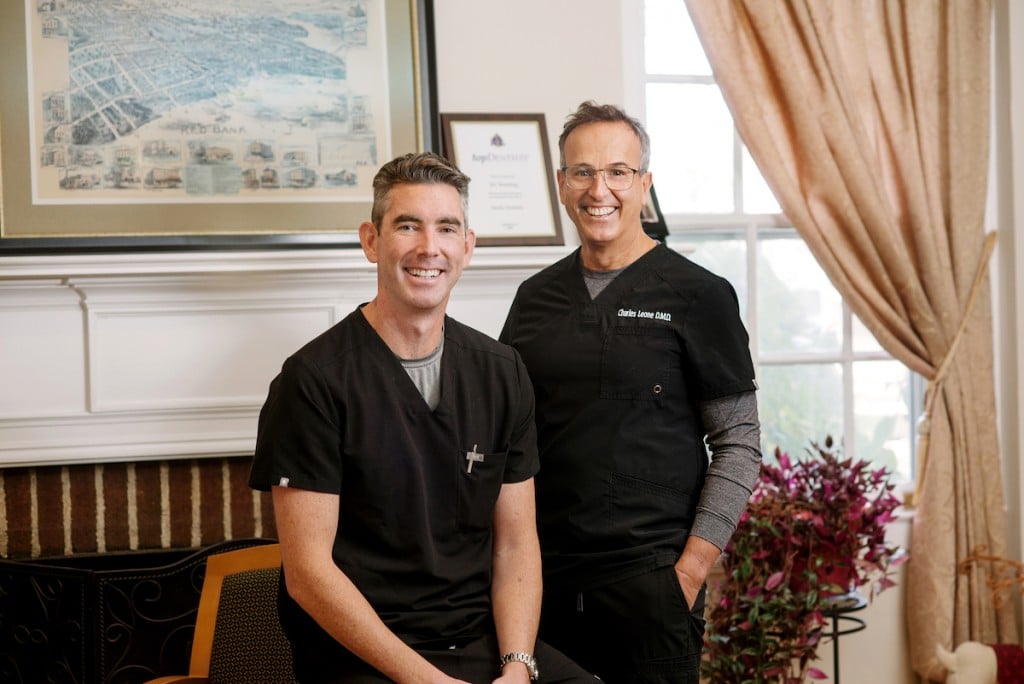 33 Reckless Pl., Red Bank, NJ 07701 732.741.1770 • www.leonewenningdental.com
Dr. Charles Leone And Dr. K.C. Wenning believe it is a privilege to practice family and cosmetic dental care in this community. Generations of patients have put their trust in Drs. Leone and Wenning, many for 30 years. Patients appreciate their dental expertise, gentle demeanor, compassionate advice, and a dedicated and professional staff that helps them feel well taken care of and at ease.
"Our main goal is to give our patients the best dental care and to exceed their expectations," says Dr. Leone. The state-of-the-art practice provides all aspects of dentistry, including general, comprehensive, cosmetic, restorative, Invisalign, Cerec crowns in one day, and dental implants, as well as Botox treatments.