Chef's Choice
When 8 our counties' top restaurateurs aren't cooking up a storm — or dining in their own kitchens — you might find them at their own eateries.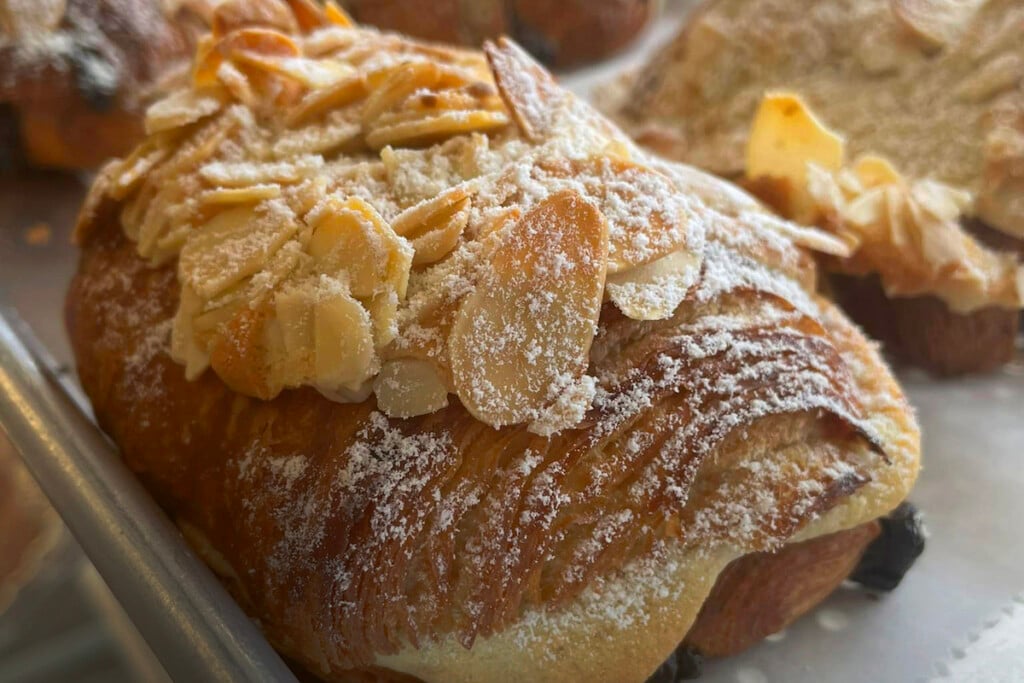 Sure, the top chefs in Morris and Essex counties love to cook and serve us great meals, but every so often they too like to dine out. We asked some of our area's culinary geniuses where they go to satisfy specific cravings and when they want an intimate dining experience.
DAVID BURKE, CHEF, OWNER OF THE FOX & FALCON, SOUTH ORANGE, AND 1776 BY DAVID BURKE, MORRISTOWN
Favorite pizza: I appreciate a knowledgeable staff, and I also want to see a menu with seasonality, especially with all the fantastic produce in our Garden State. Arturo's Pizza in Maplewood has menus that represent the seasons.
Favorite bakery: Bakehouse by Joe Murphy in New Providence, on the border of Morris and Union counties. Pastry chef and owner Joe Murphy operates one of the best bakeries in New Jersey—besides David Burke's Dixie Lee in Union Beach!
Favorite romantic restaurant: Serenade in Chatham. I frequent restaurants and businesses that are owned by former chefs who once worked for me. They are the ones who willingly dedicated time to their craft to learn the fundamentals of a professional, high-quality kitchen like mine. I get a lot of joy in seeing talented, hardworking young chefs—like James Laird, owner of Serenade—on their own after putting in their time to run successful businesses.
JESSE JONES, FORMER OWNER OF HEART AND SOUL RESTAURANT, SOUTH ORANGE
Favorite pizza: Master Pizza in West Orange. It's always consistent with great service. I love the thin crust pizza; I highly recommend it. Favorite deli: Mike's Pasta & Sandwich Shoppe in Nutley. I love the huge sandwiches, fresh ingredients and great service. My go-to sandwich is the tuna sub.
Favorite bakery: Supreme Bakery in West Orange. I go here for all my special occasions. The cakes, pies and service are always great, and they always have fresh and appealing baked goods.
Favorite romantic restaurant: Lorena's Maplewood. It's my favorite for a romantic dinner with my wife. It's seasonal modern French fare that always has us coming back. They always have a great, high-quality menu.
LOGAN RAMIREZ, CO-FOUNDER OF GIOIA MIA, MONTCLAIR
Favorite pizza: Brick + Dough in Montclair has the only pizza dough in NJ that comes close to a NYC-style brick oven pizza. Their specialty pies are packed with flavor. Favorite deli: Mike's Pasta & Sandwich Shoppe is not your average deli. They make fresh pasta every day, and their sandwich menu is as creative as you can get in this area.
Favorite bakery: Le French Dad Boulangerie in Montclair has the best bread and pastries in all of Morris and Essex counties. The owners and staff are so kind, and everything is baked to perfection.
Favorite romantic restaurant: Assuming I can't pick Gioia Mia, it would have to be Mesob in Montclair. Their Ethiopian menu is like nothing else. The space is beautifully decorated with authentic Ethiopian décor. Everything is served on one large platter and is meant for sharing between you and your partner.
ROBBIE FELICE, CHEF AND PARTNER OF PASTARAMEN, MONTCLAIR
Favorite pizza: Brick + Dough in Montclair. I'm obsessed with it and love the guys behind it. I don't get there as much as I should, but I love the product and the vibe inside.
Favorite deli: Sparo's in Montclair. The owner there puts out some really good sandwiches. While we were building pastaRAMEN he would bring us sandwiches, and we all really enjoyed it. Favorite bakery: Le French Dad Boulangerie in Montclair. The cheesy bread is unbelievable, and the pastries are really good too.
Favorite romantic restaurant: Though I don't ever go on dates to Faubourg in Montclair, I do go there for business dinners with partners. Chef Olivier Muller is awesome, and I'm obsessed with the restaurant and everything they're doing in New Jersey.
JAMES DE SISTO, EXECUTIVE CHEF/OWNER OF LABORATORIO KITCHEN, MONTCLAIR.
Favorite pizza: Ralph's Pizzeria in Nutley. I love the crisp on the pizza and the old-school vibe. Favorite deli: Nicolo's Italian Bakery and Deli in Montclair. It brings back childhood memories, and I love the fact that it's completely family run. Everything is fresh and always five stars.
Favorite bakery: Jayce Baudry French Pastry in Montclair. This place raises the bar for pastries but doesn't break your bank. Their food is very high quality with the best presentation.
Favorite romantic restaurant: Faubourg in Montclair. It doesn't get much better than this restaurant: You have top quality food, ambiance and great service. They deserve a Michelin star!
MATTHEW PIERONE, CHEF/ OWNER OF GOURMET CAFÉ, PARSIPPANY
Favorite pizza: Coniglio's in Morristown. I recently took my son here, and we both loved their Brooklyn Round Pie. Their bread is phenomenal as are their pasta dishes.
Favorite deli: Ferraro's in Parsippany. This old-world Italian specialty shop has a great feel to it. They serve the classics but also offer some new modern specials that are creative and fun. Favorite bakery: Sorrento's in East Hanover. They have a great variety of freshly baked breads that is wonderful. However, it is their Italian pastries that really shine!
Favorite romantic restaurant: Charlotte's Web in Dover. This is a throwback restaurant that hasn't changed much over the years, serving classic dishes in a charming setting. This is also a sentimental pick as I used to take my wife (of 34 years) there when we were dating.
NICOLLE WALKER, PERSONAL CHEF AND OWNER OF LOVE & PLATES, BLOOMFIELD
Favorite pizza: Brick + Dough in Montclair. The crust is always perfectly crisp and full of flavor, and their seasonal toppings are always spot on. The laid-back atmosphere is great for a casual lunch or a date night.
Favorite deli: Eppes Essen in Livingston. Having grown up in a largely Jewish neighborhood in Cleveland, Eppes Essen always reminds me of the food of my childhood. And those pickles…
Favorite bakery: Gencarelli's in Bloomfield. Their breads are always fresh, the challah on Fridays is perfect and the Italian butter cookies are always the perfect gift to bring to friends and events. Favorite romantic restaurant: Bloomfield Steakhouse. The patio is lined with twinkle lights, and the bar is dark and cozy. Drinks are strong, the food is beautifully classic and the service is friendly but discreet.
KRISTINA AND AJ SANKOFA, CHEFS AND OWNERS OF ESO ARTISANAL PASTA, MORRISTOWN
Favorite pizza: Morris Pizzeria! It's been a household staple for as long as we can remember. Consistent, affordable and delicious. Favorite deli: Millburn Deli with Calandra's Italian Village Deli in Bloomfield a close runner-up. Millburn Deli has a variety of sandwiches combined with unwavering quality and a true understanding of the art of sandwich, which many take for granted.
Favorite bakery: The Artist Baker. We're biased of course being that our first storefront was set up in The Artist Baker's dining room during the pandemic. However, Andrea [Lekberg] is an incredibly talented woman. No food business in Morristown comes close to providing for the community.
Favorite romantic restaurant: Faubourg. They have a stunning establishment through and through. We have dined in all their spaces, and each is cozy, elegant and intimate and the food is to die for.