Childbirth the Natural Way
A new birthing suite offers many moms-to-be the home-like setting they seek.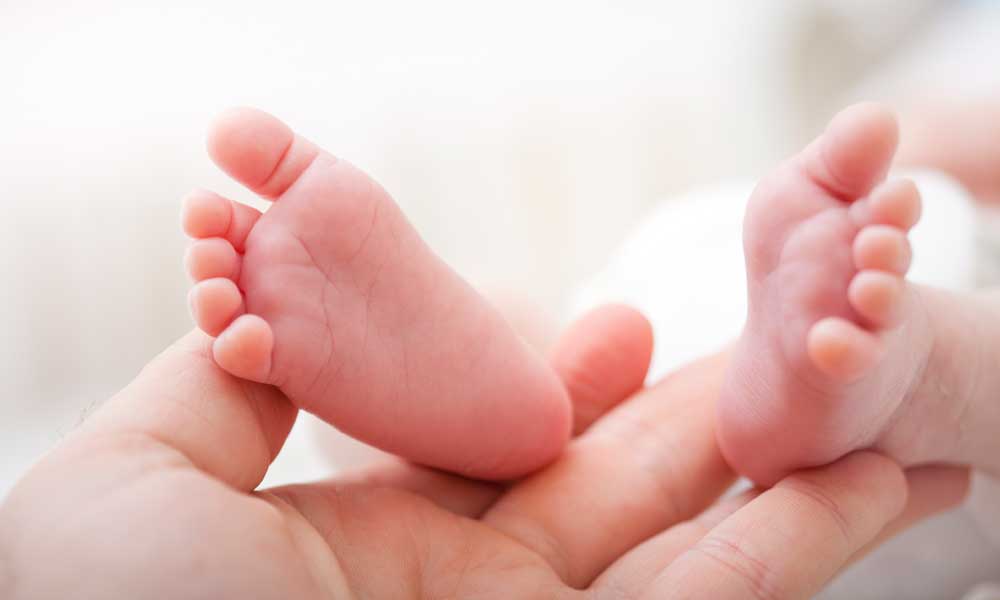 There is a sea change under way in how women give birth in the United States. More and more women are choosing to have their babies naturally without medications.
Understanding this, Barnabas Health has introduced a new birthing suite at Saint Barnabas Medical Center, a hospital where more than 5,500 women choose to have their babies each year.
The suite, which was opened in January, will accommodate the growing number of women in the area who wish to have a natural childbirth experience. It has been made larger to allow women to walk around while in labor— and that's also facilitated by the use of mobile monitors. There is an immersion tub for women in labor, which can help relieve their pain and help them relax. Nurses specially trained in natural childbirth will be on hand. A refrigerator can be stocked with favorite foods and drinks for the mom-to-be's birthing partner, doula or whomever is invited to join in.
"And this birthing suite is offset from the main labor and delivery unit, so it's quieter," says Michelle A. Aristizabal, M.D., an obstetrician/gynecologist who is very involved in alternative births.
"Women can have the best of both worlds—giving birth at a major hospital… but in a comfortable, homelike environment."
—Michelle Aristizabal, M.D.
"We have always supported natural birthing options, and this makes it more formal," says Richard Miller, M.D., chair of the Department of Obstetrics and Gynecology at Saint Barnabas Medical Center. "This is one more way to meet the needs and desires of patients looking for a natural birth setting."
Michelle A. Aristizabal, M.D.
Over the past couple of decades, for a variety of reasons, the national rate of deliveries by C-section has risen, though it registered a slight decline nationally from 32.9 percent in 2009 to 32.2 percent in 2014. In our state in recent years a roughly 40 percent C-section rate has prevailed, according to Dr. Aristizabal.
"Everybody is working on ways to change that," she says, "because we should not be delivering almost half of all babies by C-section."
Home births are increasingly popular, but physicians still believe the hospital is the safest place to have a baby. The new birthing suite, says the doctor, creates a "middle ground," where women can labor in an environment more like the home, but with advanced medical help at the ready just in case complications arise.
"There has been bad press about hospitals being a cold place to give birth, but building this type of space shows that is not the case here," says Dr. Aristizabal. "Women can have the best of both worlds—giving birth at a major hospital with all its resources, but in a comfortable, homelike environment."
Richard Miller, M.D.
For many women, the immersion tub is a welcome option for pain relief. "Hydrotherapy is a nice alternative to an epidural, because submersion therapy takes the weight of the baby off the pelvis," the doctor says. "That is what women complain of most, even more than the contractions, which they can work through." If the tub is not appealing, large showers help with muscle relaxation, she says. Other therapies, including aromatherapy, acupressure and hypnosis, are also available. And a woman can give birth in any position she feels most comfortable in.
Though not necessarily mainstream yet, natural childbirth is increasingly being accepted by the medical establishment. "It's not true that only midwives use the natural approach," Dr. Aristizabal says. "My practice and others at Saint Barnabas actively work with patients in this model."
And now she and her colleagues have an optimal setting in which to assist women who make this choice. Dr. Miller explains: "The new birthing suite shows our commitment to serving our patients' needs."
If you're considering natural childbirth…
Women have been having babies "naturally" for millennia, but in the last several decades modern medicine has taken over. That change has improved safety, but in some women's view it has also made the experience more clinical than it needs to be. If you wish to give birth without unnecessary intervention, you need to prepare accordingly, says the advocacy group Pregnancy.org.
Consider these tips:
Choose your health care provider carefully, asking questions and changing to another care provider if necessary.
Choose your birth place wisely, understanding that some hospitals and birth centers will provide options that make a natural birth a more reachable goal.
Learn comfort measures and coping techniques that will help you handle the stress of labor. Examples include massage, hypnotherapy and a warmwater bath.
Surround yourself with people who are supportive of your goal of a natural birth.
Some groups recommend that you agree in advance with your birthing partner on a specific code word, just in case. Say that word, and it means you've changed your mind about the natural approach and want immediate pain relief.
To find out more about maternity services available at Saint Barnabas Medical Center, call 973.322.5360 or visit barnabashealth.org/sbmc.