Comfort For Cancer Patients
A major donation will help ease the lives of patients undergoing radiation therapy.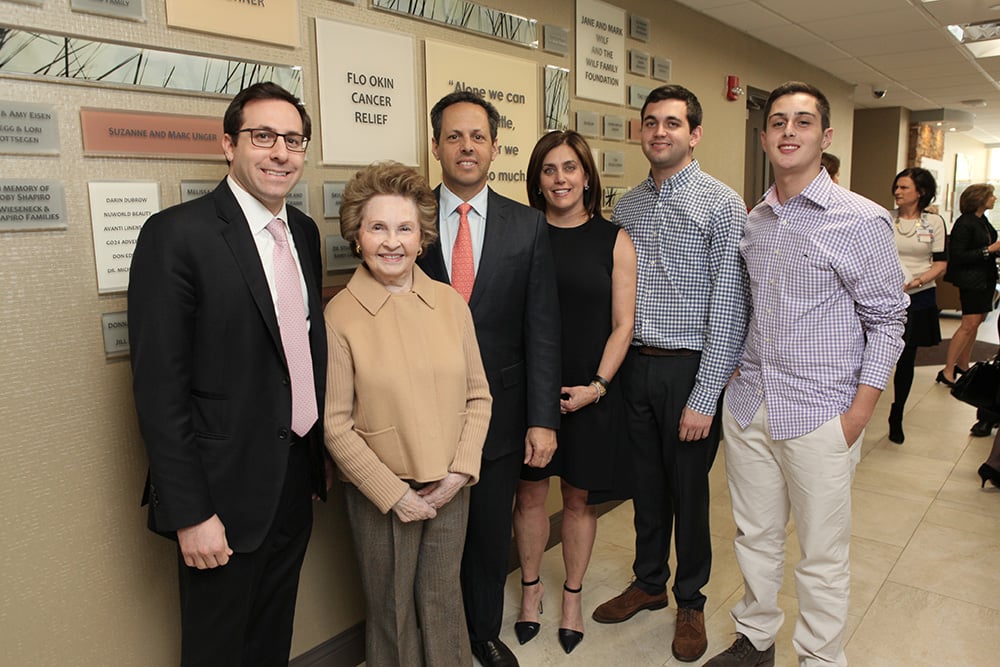 Short Hills real estate developer Mark Wilf and his wife Jane are well acquainted with Saint Barnabas Medical Center. All four of their children were born there. Their teenage daughter Rachel has been a volunteer in the pediatric unit for two years. And they are close friends with Alison Grann, M.D., chairman of radiation oncology at the hospital. To them, it was appropriate that they support Saint Barnabas and the work that Dr. Grann does. That is why their charitable foundation recently made a pledge of $250,000 to the medical center to name the Wilf Family Treatment Room in the Radiation Oncology Department.
The donation is also in support of Comfort Project 360, a program at Saint Barnabas whose mission is to help create the most comprehensive, supportive and therapeutic environment for cancer care. "Our gift is really about Dr. Grann and her department," Jane Wilf says. "She changes people's lives, and our family wants to be part of what she does by helping people with cancer feel a little more comfortable."
The Department of Radiation Oncology treats approximately 800 patients a year and delivers more than 15,500 radiation treatments. Nearly three-fourths of these patients are ages 50 to 79, though younger patients are being treated more often. The majority of these patients live in suburban and urban Essex County as well as Union and Morris counties."
The work being done in Radiation Oncology is tremendously important to Mark and me," Wilf says. "We are extremely pleased to support this vital resource for the community."
Here's a Great Reason To Rock
"Reason to Rock" is the major fundraising event for Comfort Project 360, a program at Saint Barnabas Medical Center whose mission is to help create a healing environment for cancer patients by supporting their body, mind and spirit. This year's event will be at Crestmont Country Club on Thursday, November 17. Jane Wilf will serve as co-chair along with Jodi Bloom (last year's chair), Wendy Marcus and Cathy Levison.
This year's honoree is Shari-Beth Susskind, a cancer survivor whom Wilf calls an inspiration to many. "Shari-Beth is one of my closest friends, our kids are friends and our families spend a lot of time together." says Wilf. "So when she asked me to co-chair, I said yes right away. She is a most deserving honoree, and I know this is really important to her."
In its first two years Reason to Rock has raised more than $400,000; the event has attracted nearly 400 guests each year.
To find out more about Reason to Rock or the Saint Barnabas Medical Center Foundation, please cal 973.322.4330 or visit barnabashealth.org/sbmc.