Cooler Heads Prevail
The Leon Hess Cancer Center uses new technology to help chemo patients keep their hair.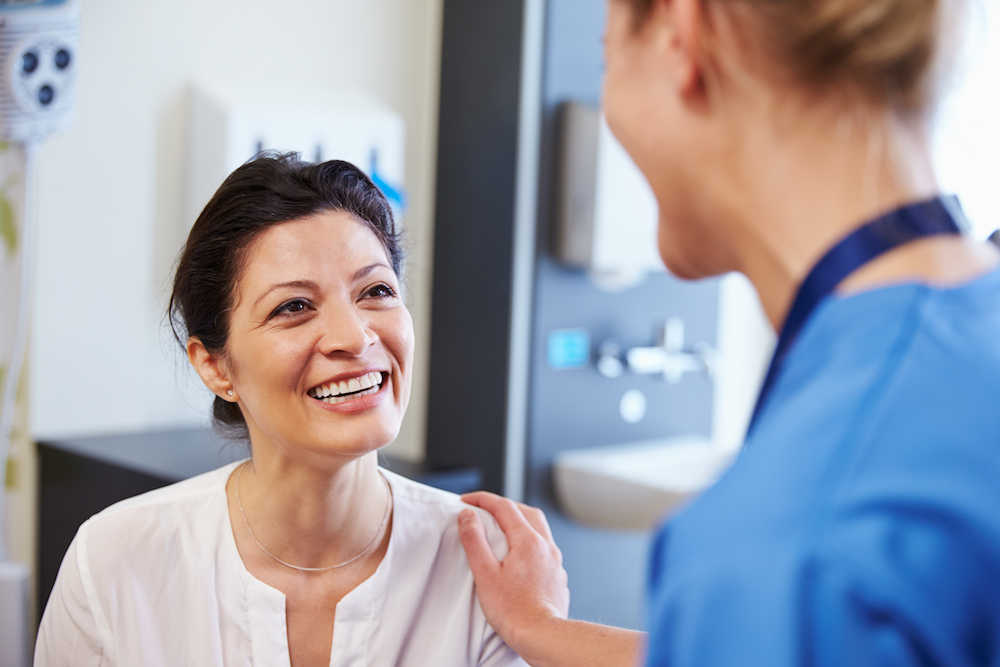 CANCER PATIENTS UNDERGOING chemotherapy at the Monmouth Medical Center Leon Hess Cancer Center can now limit their hair loss thanks to a new, ground-breaking scalp cooling treatment.
The Paxman Scalp Cooling System helps reduce hair loss typically associated with chemotherapy treatment through scalp cooling technology that was developed more than 25 years ago. The clinically proven cold cap system was developed in England and has helped more than 100,000 cancer patients in more than 25 countries worldwide retain their hair during chemotherapy.
The Outpatient Infusion Department at Monmouth Medical Center, where chemotherapy is administered, is committed to offering personalized quality care and education as well as using state-of-the-art technology such as the advanced scalp cooling system, according to David Sharon, M.D., medical oncologist and medical director of the Leon Hess Cancer Center at Monmouth Medical Center.
"Chemotherapy works by targeting all rapidly dividing cells in the body, and hair is the body's second-fastest dividing cell, and this is the reason why many chemotherapy drugs cause hair loss," Dr. Sharon says. "Chemotherapy-induced hair loss is widely recognized as one of the most traumatic side effects associated with cancer treatment, and yet it has until recently been one of the least explored. We are committed to providing cancer patients with individualized care that meets not only their medical and physical needs, but psychological needs as well, and are proud to be among the first centers in the country to be able to offer this scalp cooling technology."
Dr. Sharon explains that during chemotherapy, the hair follicles in the growth phase are attacked, resulting in hair loss approximately two weeks after the commencement of the treatment. The damage that chemotherapy causes to the hair follicle can be alleviated by using the scalp-cooling treatment, which works by reducing the temperature of the scalp by a few degrees immediately before, during and after the administration of chemotherapy.
Cancer patients should discuss the scalp-cooling treatment option with their oncologists. At the Leon Hess Cancer Center, oncology nurse navigators are available to assist patients with the process.
For more information about the procedure, visit paxmanusa.com.