Coping with Postpartum Depression
St. Barnabas Ambulatory Care Center is offering a free six-week support group for those suffering with postpartum depression.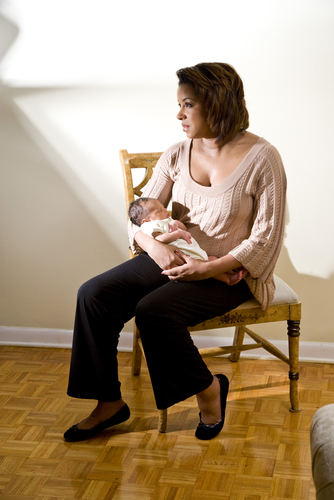 You've waited nine long, crazy months for this moment to come and yet somehow, as your newborn lies in your arms, you're not feeling remotely as happy as you had expected. Unfortunately, you are one of the alarming number of women that suffer from postpartum depression. An issue as serious as this is definitely one that should not be faced alone. St, Barnabas Medical Center is well aware of the severity of postpartum depression, and in an effort to help to the best of their ability they are offering a free, six-week support group.
This group will be held Tuesdays from 10:00 am to 11:30am at the Saint Barnabas Ambulatory Care Center. Each session will by led by a licensed clinical psychologist who specializes in postpartum adjustment. Some topics that will be discussed are "mood changes, baby blues vs. postpartum depression, and transitioning to parenthood." To register, or for more information, contact Women's Health Education at (973) 322-5360. If you or someone you know is suffering from postpartum depression, please make your best efforts to seek help.