Corn, revisited
How well do you really know this tasty yellow summertime staple?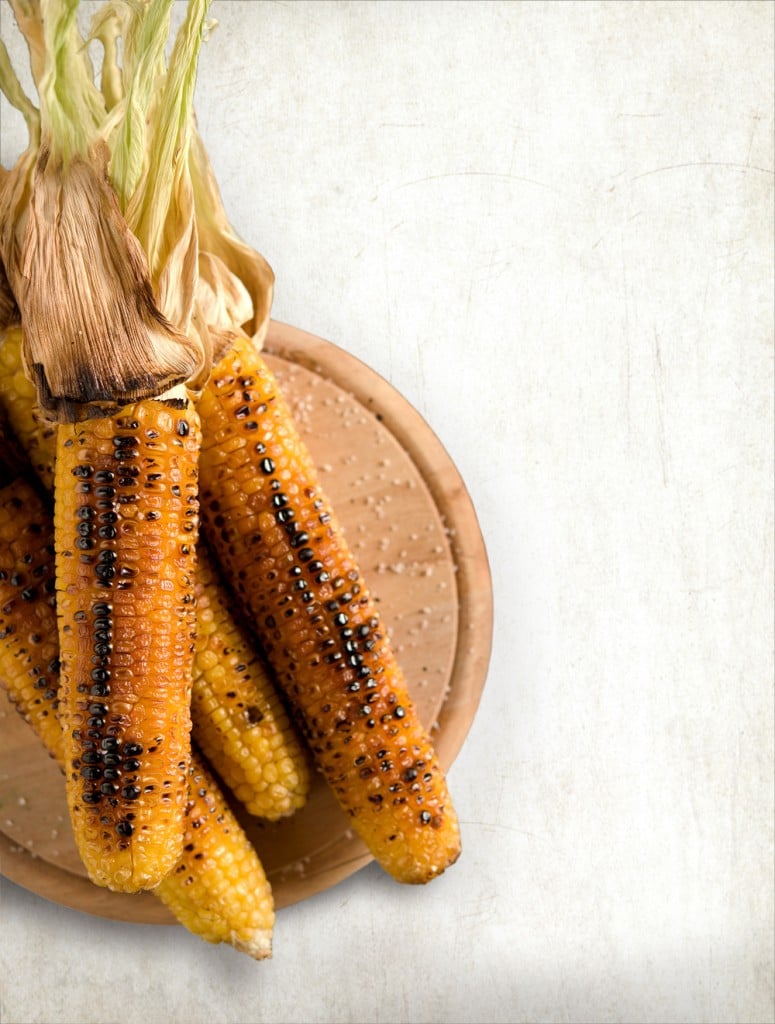 BARBECUE SEASON IN NEW JERSEY IS PRIME TIME TO ENJOY ONE OF THE STATE'S MOST plentiful vegetables: plump, juicy sweet corn. Garden State farmers harvest more than 50 million pounds of sweet corn each year, mostly from July through late September. And don't be worried about genetic modification. True, that's often used in producing field corn for feed and industrial purposes. But sweet corn—the kind you buy on the cob—is rarely grown using genetically modified organisms. And if you want to be super-sure, organic produce is always GMO-free. With all the health benefits this low-fat, high-fiber, gluten-free food provides, it's simply too good to pass up.
POWER UP
A typical cup of raw sweet corn has 177 calories, 2.1 grams of fat and 5.2 grams of sugar. It also provides 4.6 grams of fiber (18 percent of the daily recommended value) and 5.4 grams of protein, not to mention an assortment of vital vitamins and minerals. For instance, that same one cup yields 17 percent of the daily recommended value of immune-boosting vitamin C (levels of this vitamin decrease when the corn is cooked) and a plethora of energy-building B-complex vitamins. Sweet corn is rich in antioxidants, including lutein and zeaxanthin, both of which can help protect eye health and prevent cataracts. A Cornell University study found that sweet corn has even higher levels of antioxidants after being cooked. The cooking process releases a compound called ferulic acid, which has cancerfighting benefits, the researchers say. The rumor about humans not being able to digest corn is partly well-founded: It's true that the casing of the kernel shell is made of cellulose, a fiber that the human digestive system can't break down. But when corn is chewed properly, the body is able to benefit from the good stuff inside the kernel.
BUY/STORE/SERVE
Corn's sugars turn into starch as it ages, so it's essential that you buy corn fresh and eat it soon after bringing it home. Fortunately, many New Jersey farms and produce stands offer newly harvested corn that can be enjoyed at the height of its sweetness. If you don't plan to eat the corn the day you purchase it, keep it tightly wrapped in plastic in the refrigerator to retain its flavor. While shopping, resist the urge to peel back the husk. Instead, look for stalks that are green, firm to the touch and tightly wrapped. You should be able to feel plump kernels through the husk. Grill or boil the corn on the cob until its color deepens and the kernels become tender. Traditional American cookout chefs may insist on serving the corn simply with butter, but consider other options for dressing. For instance, adding herbs to the butter (or better yet, using extra-virgin olive oil) will give it a lighter taste, or you can infuse the corn with a Southwestern kick by drizzling it with Mexican crema, a dash of chili powder or smoked paprika, and a squeeze of lime. When shaved off the cob, corn also pairs well with most other vegetables in salads and salsas. Mix it with avocado and cilantro or Jersey tomatoes and basil for a refreshing side dish. And save the leftovers: Corn kernels work remarkably well as a pizza topping and in soups. —Liz Donovan