Create a Harmonious Home
Checklists to help you create your own harmonious home.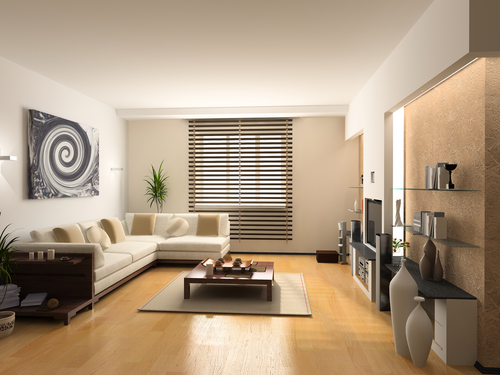 We all long for a harmonious home—a tempting space where color and texture blend seamlessly and each room has a visual connection with the next. A home so well-planned you can chat on the phone while stirring supper, where work lights are aptly placed, and there's always a connection for the laptop. Even better, one whose space configuration perfectly matches your lifestyle, whether that means flexible areas for socializing or a tiny cottage for two. In an ideal world, we'd all reach design nirvana with a newly built home. The reality, however, is that most of us will need to tweak the property we already own.
Just as every lifestyle is unique, there's only one individual who can guarantee a truly personalized environment—and that is you. So take responsibility for it. Time spent planning a tailor-made home shouldn't be a chore, but a pleasure. Enjoy the ride.
Checklists for your own Harmonious home.
Excerpted from Harmonious Home – © Loupe Images/Ryland Peters, Author Judith Wilson, Photographer Jan Baldwin
Lifestyle checklist
Define your home personality. Does your lifestyle demand a tidy, busy, tranquil or cozy space?
How many live there? Do numbers swell at weekends/holidays?
How sociable are you? Is there room for parties?
Where does everyone naturally congregate?
Do you need quiet rooms, as well as activity spaces?
Is this a daytime home, or an evening retreat?
Are you usually at home on weekends, or away? Are you and indoors or outdoors fan?
Services checklist
Get a professional to check wiring and plumbing. If it needs overhauling, is the budget available?
Are there any rooms consistently chilly or too hot? Do any radiators break up the run of a wall/spoil a window?
Do the style of radiators jar? Is underfloor or grille heating an option?
Do you want ambience of an open or faux gas fire?
Does the lighting work well for you? Are there enough work area lights? In the right places? Which rooms need extra lighting, to improve ambience or drama?
Does the plumbing work well? Is the tank big enough to cope with several bathrooms?
Is feeble water pressure a problem, or should you add a water pump and improve water flow?
Will TV/hi-fi/computer go on show or be concealed?
Architectural details checklist
Locate your favorite architectural details. Sketch or imagine how they may be reinterpreted in new ways around the house.
Look for interesting patterns, such as the criss-cross of a parquet floor, which may be echoed in upholstery or rugs.
Be a perfectionist: are all the details in similar styles/materials?
Storage checklist
How well does the existing storage work? What currently doesn't have a home?
What's your storage "personality?" Closed doors or open shelves? Built-in or free-standing?
Is there sports equipment/collections for display/ lots of shoes that need specialized storage?
What areas can be exploited to create new storage?
How much day-to-day storage is needed, and what can be stored in less accessible areas?
Can any rooms/parts of a room be devoted to storage, such as a walk-in closet?
Think of your favorite styles (plain or molded shelves, flush or paneled doors) and potential materials (wood, glass, composite board, stainless steel).
Color checklist
Which colors do you like best? Do you prefer neutrals, pastels, shades of white, deep colors or bright colors?
Are you a one-color person, or would you rather have a mix of shades?
Is the space open-plan? Can color be used to unify spaces or alternatively to delineate active or peaceful zones?
Look at your planned hard surfaces: do they tone well or fight with potential colors?
How important is pattern? One strong design can be the core to a working palette throughout a home.
Open-plan checklist
Why do you want an open-plan space? Improved communication, to make a design statement?
Is finance available for turning a ground floor into an open-plan zone? Or should you buy a shell?
Will you employ an architect? Or a builder and structural engineer to work your own design?
What key zones do you require? Plan for places to cook, relax, eat, socialize and work.
Will your existing furniture suit a new, but space?