Culinary Corner
Check out these new Essex County dining destinations.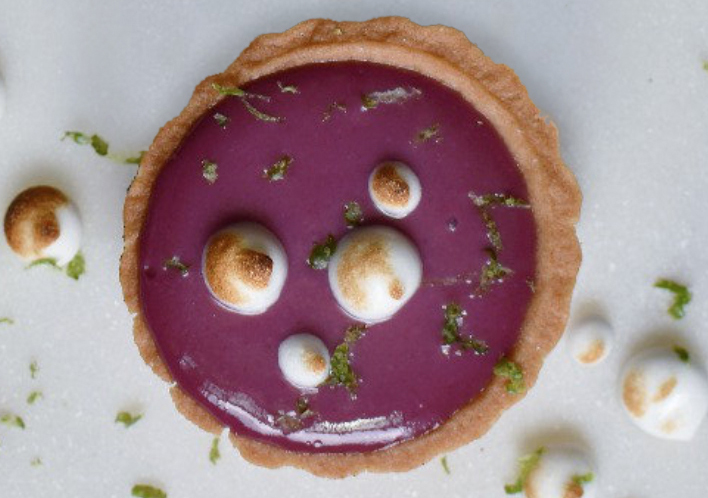 Place To Be
The Crosby, an American gastropub, is a welcome addition to the impressive Montclair food and bar scene and puts a unique twist on traditional cocktails. The Manmosa mixes wheat beer, OJ, 7-UP and orange-infused Prairie Organic Vodka, while the Prickly Pear Twisted John Daly adds prickly pear puree to the classic vodka and lemonade-based drink. The pub also offers cocktails of its own inventions like the Pork Chops & Apple Sauce with house-made bacon bourbon, Vermont maple syrup, apple cider and apple schnapps.
If you're in the mood for a real meal and not just a drink named after one, you're in luck. The restaurant offers a number of appetizers and "pub grub" like fish & chips, British pork pie and its Ploughman's Platter featuring smoked ham, pork pie, olives, apples, Cheddar cheese and house pickles. "You gotta try the pineapple-habanero wings!" says Mike Tepper, 27, of Montclair. "For a drink, I usually go for a Pieroni, which they have on tap, and they make a great Negroni."
The Crosby, 193 Glenridge Ave., Montclair, 973.509.2337, thecrosbymontclair.com
---
More, Please
Montclair's Vanillamore, owned by 29-year-old chef Risa Magid Boyer, is serving up a menu of sophisticated and unique desserts. Among the offerings: "charcuterie" boards with dark or milk chocolate "salamis," compotes and mousses, flavor-themed "dessert flights," and tapas of s'mores, milk and cookies and dessert kebabs
The spot will eventually offer a seasonal savory menu too, featuring cured meats, artisanal cheese and share plates, with an array of toasts, salads and grain bowls. Weekend brunch is set to include house-made quiches and freshly made pastry baskets.
Vanillamore, 349 Bloomfield Ave., Montclair, 973.707.5373, vanillamore.com
---
All Fun & Games
Looking for a hip place with food, drinks and fun? Barcade in Newark might just have everything you need. The new hotspot is a restaurant, bar and arcade all in one—hence the name—and is similar to Dave and Buster's.
Barcade updates its "What's on Tap" list daily to reflect what beers are available; beers are $2 cheaper during Happy Hour, which runs from 3-7 p.m. every weekday. If you come with a group of friends, try The Big Deal, which feeds up to four people and includes Philly cheese steak egg rolls, wings, zucchini fries and "Tetris tots."
Barcade, 494 Broad St., Newark (Arcade, Bar, and Restaurant)