Culinary Corner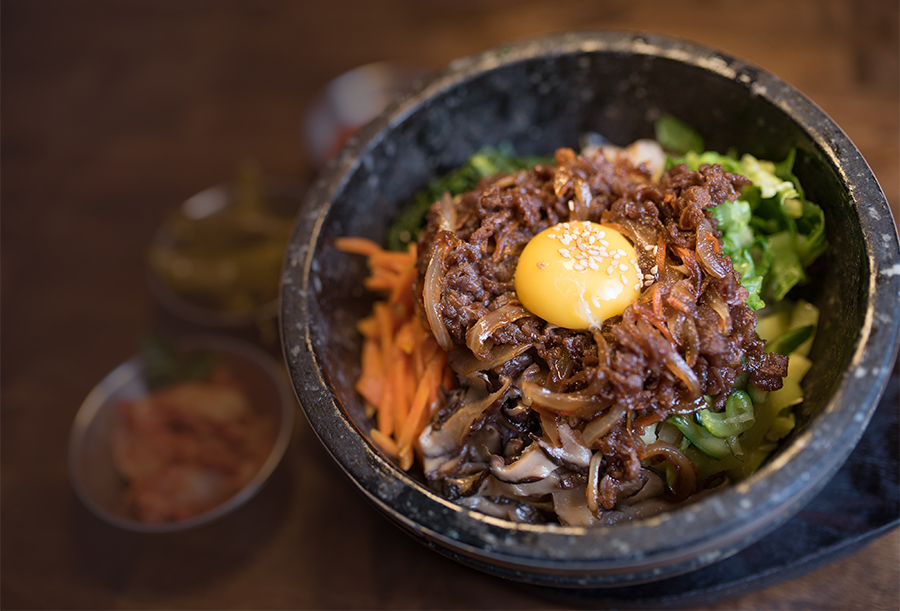 Korean Cuisine
Bulbap Grill, one of Marlboro's newest restaurants, is serving up traditional Korean fare with some crazy cool twists. The joint already has a popular New York location in Brooklyn—so it's safe to say they know what they're doing. During your visit, start with one of the grill's appetizers, like Bul Dak Fondu (spicy chicken with a medley of melted cheese) or Beef Mandoo (housemade fried beef dumplings).
The grill offers plenty of vegetarian options as well. Veggie lovers can order the Sunny Avo, a rice bowl topped with avocado, fried eggs, shiitake mushrooms, carrots and a sprinkle of dried seaweed. Maybe the bulgogi salad with jalapeños and a kiwi dressing is more to your liking. But the sweetest part will be trying Bulbap Grill's signature "Bingsoo," or shaved ice. The icy creations are almost too beautiful to eat, with colorful and tasty toppings like Fruity Pebbles, fresh fruit and pieces of wafer cone.
Bulbap Grill, 280 Rte. 9, Marlboro, 732.617.1000, BULBAPGRILL.COM
That's Amore
You can never have too many authentic Italian restaurants, which is why Monmouth County is welcoming Clarizios in Freehold with open arms. The new eatery offers classics like eggplant parmigiana and manicotti, and pasta dishes such as linguine with clams and rigatoni bolognese that are sure to hit the spot. Start your meal off right with an appetizer of fried calamari or shrimp cocktail, and a light salad or mozzarella caprese to follow. With so many options at great prices, you might want to try one of everything. Ask your server about the restaurant's assorted desserts while sipping an espresso or cappuccino.
Clarizios Italian Ristorante, 3475 RTE. 9, Freehold, 732.431.0536, CLARIZIOSITALIANRISTORANTE.WEEBLY.COM
Bright Future
Celebrity chef David Burke, who has appeared on Iron Chef America and Top Chef Masters, is bringing his talent to New Jersey with the opening of the Drifthouse Restaurant in Sea Bright. The dinner spot will take the place of Ama Ristorante at the Driftwood Cabana Club, with Robert Burke, David's brother, heading the kitchen as executive chef.
David Burke owns two other popular restaurants: Tavern62 in Manhattan and BLT Prime in Washington, D.C. When discussing his newest venture, David has said, "It's my goal to bring a true culinary experience to the Drifthouse Restaurant." The eatery offers daily food and drink specials, and space for hosting private events. Drifthouse Restaurant, 1485 Ocean Ave., Sea Bright, 732.530.9760, DRIFTHOUSEDB.COM