Culinary Corner
Incredible food in your area!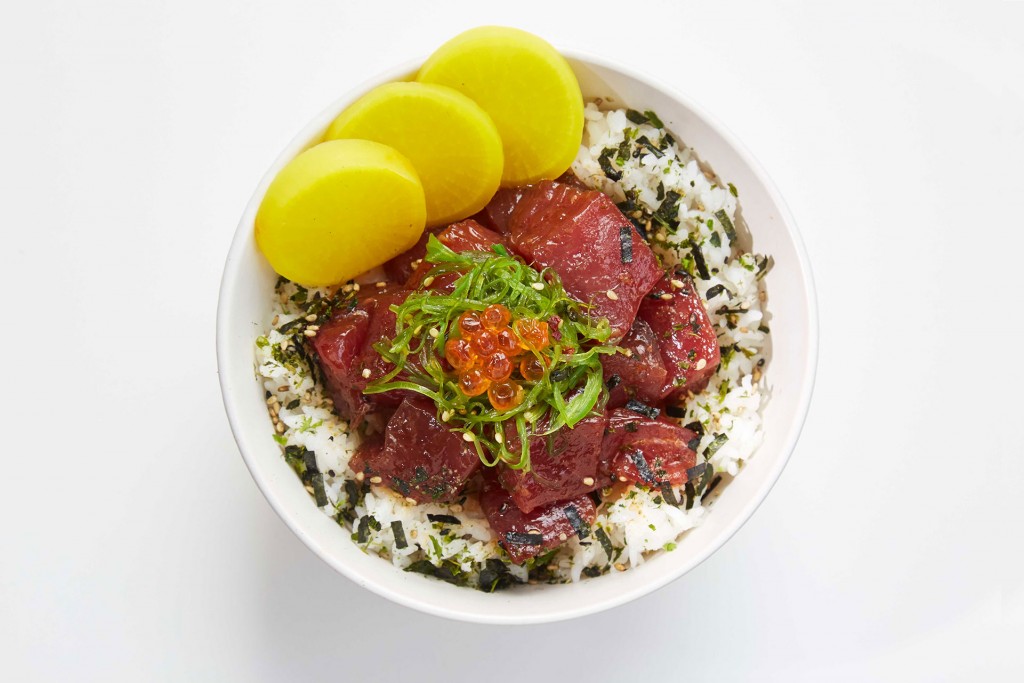 HOME COOKIN'
For Chef Tom Carlin, Maplewood is more than just the location of his newest restaurant: It's home. The seasoned chef was born and raised in town, then went on to pursue a career in the food industry and open his first restaurant in Glad- stone in 2005. The Gladstone Tavern is still open, serving up Chef Carlin's signature New American cuisine in a cozy, home-like setting. Carlin's newest venture, The Cassidy Bar + Kitchen (which he owns with his wife Jennifer), recently debuted in the heart of downtown Maplewood and is a wel- come addition to the town's lively restaurant scene. The dinner menu offers classic dishes like split pea soup and crab cakes, and original fare like crispy duck ramen and lobster in a saffron fettuccine. Patrons can order a glass of wine, draught beer or bottled cider from the restaurant's bar.
THE CASSIDY BAR + KITCHEN, 160 MAPLEWOOD AVE., MAPLEWOOD, 973.762.5433, THECASSIDY.NET
POKING THE BEAR
Poke, the Hawaiian food trend that's been sweeping the nation, has finally found its way to Upper Montclair, thanks to Little Bear Poke. Haven't heard of poke (poh-KAY)? It's a raw fish salad made with marinaded aku tuna, octopus or yellowfin tuna as a base, and topped with ingredients like kimchi, green onions and soy sauce. Poke joints have been popping up all over the state, and for good reason. The bowls are tasty, convenient and come in a variety of fla- vors. Here are a few signature bowls that you can only get at Little Bear Poke: the "Mika," with salmon, apples, shiso miso sauce and seaweed salad and the "Bear-I-Yaki," with tuna, house-made Hawaiian teriyaki sauce, avocado, pineapple and roasted kale. You can't leave without trying one of their shaved- ice creations, made with the season's fresh- est fruits and toppings like blueberries and orange blossom honey.
Little Bear Poke, 254 Bellevue Ave., Montclair, 973.337.5151, littlebearpoke.com