Culinary Corner Fresh from the Farm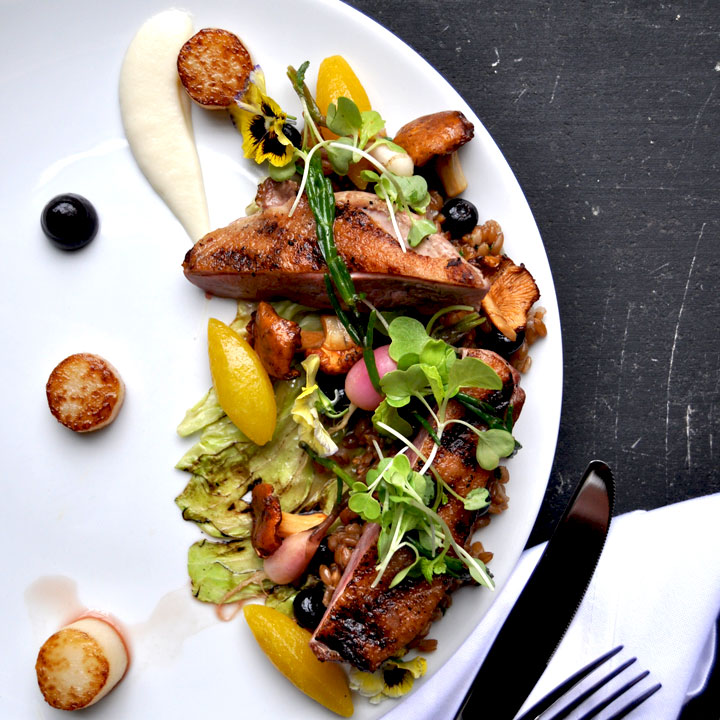 Brick Farm Tavern, a restaurant located on the 800-acre Double Brook Farms in Hopewell, serves farm-to-table food and spirits brewed on the premises nearby at Brewing and Sourland Mountain Spirits. The tavern sources its meat from the farm, where it is harvested and prepared for use in the kitchen. Double Brook Farms was founded in 2004 by Jon and Robin McConaughy, who had just one cow in their pastures at the time.
The restaurant's executive chef, Greg Vassos, puts together a weekly tasting menu for guests, which includes either five or eight courses. Entrees include Pekin Duck Confit with collard greens and smoked Cheddar grits, and Whole Wheat & Argula Gnocci Bolognese. If a sit-down dinner isn't your style, the tavern also offers traditional bar food to be enjoyed alongside a beer or cocktail.
Brick Farm Tavern, 130 Hopewell Rocky Hill Rd., Hopewell, 609.333.9200, brickfarmtavern.com