David Eidman, D.D.S.
Elmwood Dental Professionals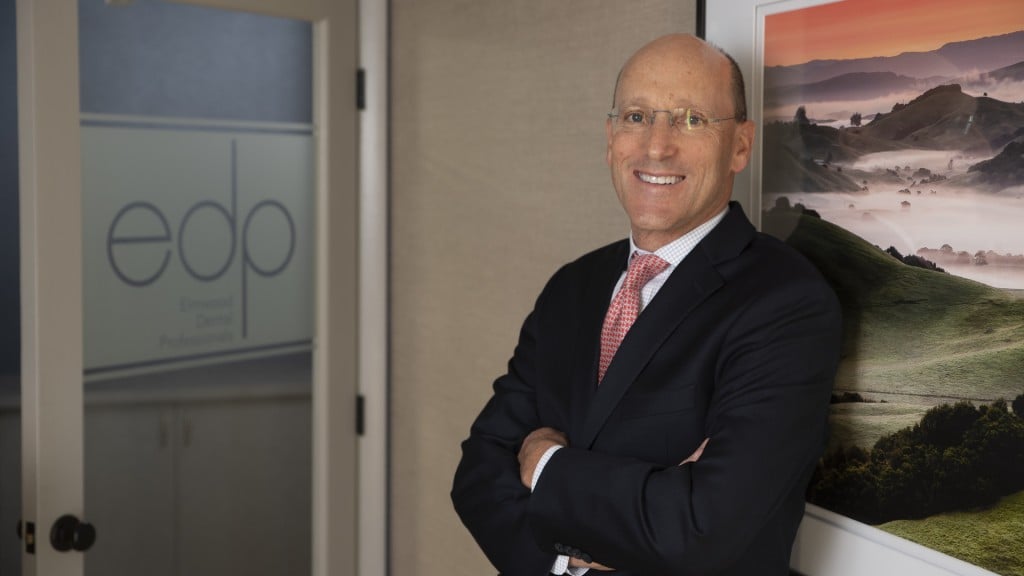 FOR OVER THREE DECADES, Dr. David Eidman has provided passionate and professional dentistry in a caring, family-like atmosphere that patients of all ages clearly appreciate. Dr. Eidman prides his office on making patients feel like they're anywhere but at the dentist. With state-of-the-art equipment and a spa- like atmosphere, patient comfort is clearly a priority here. Dr. Eidman and his dedicated staff deliver high quality dental treatment to ensure each patient maintains optimum dental and overall health.
Elmwood Dental Professionals offers a comprehensive range of dental procedures for adults and children, including preventative care, cosmetic and restorative dentistry to name a few. Having an Orthodontist on staff has been a convenient and valuable asset for patients requiring Invisalign or braces. Dr. Eidman has a commitment to stay on the leading edge of dental treatment and technology. He has been certified as a LANAP clinician, and he proudly offers patients an advanced and painless periodontal surgical technique using laser technology. Laser Assisted New Attachment Procedure (LANAP) uses a laser fiber to remove the harmful bacteria that cause gum disease. LANAP eliminates cutting into the gums, which means there's no bleeding, stitches or post-treatment discomfort.
Dr. Eidman's distinguished training includes the Columbia School of Dental and Oral Surgery, completing his residency at Englewood Hospital and an extensive post-graduate dental program in Periodontics at Einstein University and Medical College and Implantology at NYU College of Dentistry. Today, he is a member of many prestigious associations, and has achieved fellowship status at the International Congress of Oral Implantologists. Elmwood Dental Professionals welcomes new patients and encourages you to visit the office to see why patients always look forward to their next dental visit.
357 Mola Boulevard, Elmwood Park, NJ 07407 • 201.791.1299 • gratefuldentistry.com