DAVID WEINSTEIN, D.M.D.
PERIODONTICS & DENTAL IMPLANTS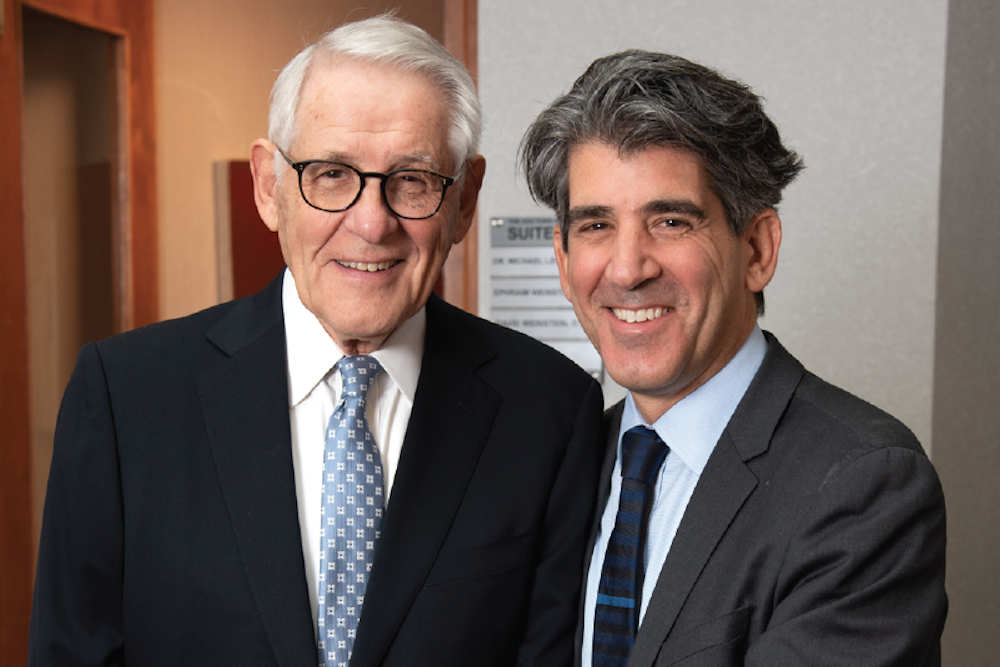 DR. DAVID WEINSTEIN AND HIS FATHER, DR. EPHRAIM WEINSTEIN, have over 75 years of combined experience in the practice of periodontics and dental implants. They both served on the faculty of Columbia University School of Dentistry. Dr. David Weinstein was an Assistant Clinical Professor in the Department of Implant Dentistry at Columbia University School of Dental and Oral Surgery.
The team's approach is conservative, meticulous and patient-oriented. Their goal is to preserve the health, function and appearance of the patient's natural dentition and to avoid further gum infections and discomfort. Dr. David Weinstein says, "We live by the philosophy that every patient becomes part of our family and every tooth is important."
With offices in New Jersey and New York, their practice utilizes the latest diagnostic techniques and state-of-the-art procedures including LANAP laser gum surgery, tunnel and PINHOLE gum grafting, as well as ceramic and non-metal dental implants. They work closely as a team with every patient's referring dentist regarding all treatment plans and objectives. They look forward to answering questions about periodontal health and dental implants.
870 Palisade Ave., Suite 303, Teaneck, NJ 07666 • 201.836.5200 • goodgums.com