Dayna Cassandra, D.D.S.
Dayna Cassandra Cosmetic Dentistry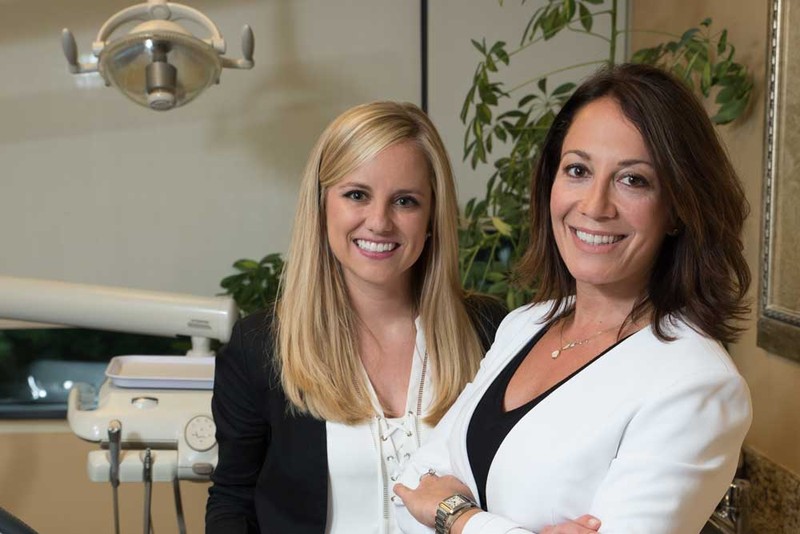 PEERS CHOSE DR. DAYNA CASSANDRA FOR TOP DENTIST, as they did last year, because of her continuous and limitless passion for dentistry. Her drive shows in her dedication as a teacher, a student and a clinician. "My colleagues appreciate the excitement that I have when I'm restoring a smile," says Dr. Cassandra, who's zeal has put her at the top of her industry.
Dr. Cassandra's general practice emphasizes functional aesthetic dentistry, which describes long lasting cosmetic dentistry resulting from thorough exams and treatment plans done in stages due to time or monetary issues. "It's important to know that the key to smile design is proper evaluation and planning," she explains. "With accurate plans, including all the necessary steps, treatment and smile makeovers can be phased to fit into a person's time or budget parameters."
Her reputation for being one of the most empathetic and compassionate dentists is evident as she works with patients who require the simplest to the most complex of restorative dental needs. "I enjoy the process of uncovering the reasons why a smile is changing, and how I can restore or rejuvenate it with proper function leading to beautiful aesthetics," she says. "Often times, it's working with a team of specialists to do the least amount of dentistry with maximum results."
Dr. Cassandra's staff, including a general practitioner and a periodontist, is a diverse team of doctors allowing her to put her whole heart into taking the best care of her patients and to continuously study with top specialists to discuss best treatment options. She has trained at the most prestigious institutions, is an active member of numerous dental organizations and she is an Assistant Clinical Professor at NYU Center for Esthetics, teaching other dentists how to provide excellent care.
351 Evelyn St., Paramus, NJ 0765 • 201.261.7645 • Cosmeticdentistofparamus.com