Dayna Cassandra, D.D.S.
Dr. Dayna Cassandra Cosmetic Dentistry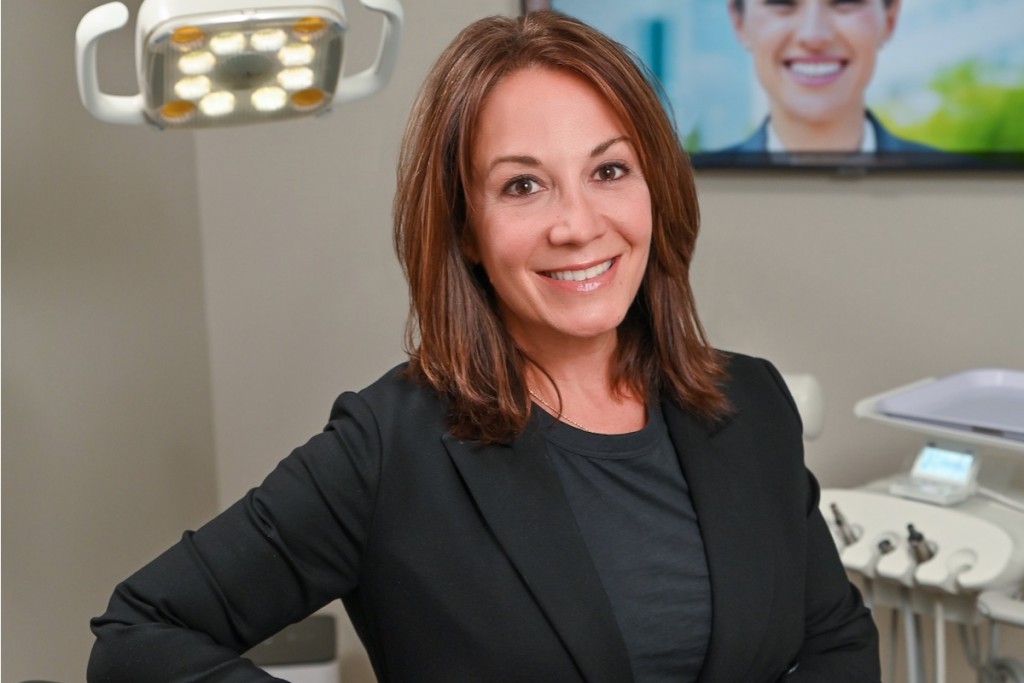 351 Evelyn St., Paramus, NJ 07652 • 201.261.7645 • www.cosmeticdentistofparamus.com
For 20 years, Dr. Dayna Cassandra has stayed true to her vision by always taking her time to give her best to every patient. Her greatest joy is delivering quality dental care that affords her patients lifelong confidence, comfort, and beauty to feel good about the investment they've made in their smiles.
Dr. Cassandra infuses the same passion and energy into her staff investing time to train and educate her entire team. From the front office to those who work with her side-by-side treating patients, she institutes a philosophy of inclusion and growth through weekly meetings and continuing education so that her team is the best they can be for their patients.
With a reputation for superior results, many of Dr. Cassandra's patients come to her through referrals for routine restorative work, comprehensive care, or extensive treatment including digital smile design. She is driven by the challenge of discovering underlying reasons why a person's smile may change over time. Advanced training helps her identify and understand the specifics of tooth wear and decay and proper diagnosis leads to effective treatment planning enabling long-term function and desired esthetics.
In addition to achieving optimal dental health for patients, Dr. Cassandra understands the importance of the design and flow of the physical space. This past year, she created a beautiful, state-of-the-art facility that utilizes digital applications in dentistry and offers more space for greater privacy and safety.
A graduate of the University of Maryland Dental School, Dr. Cassandra completed her residency at Newark Beth Israel Medical Center. She teaches at the Advanced Esthetics program at NYU Continuing Dental Education and advances her clinical knowledge as a member of the Spear Education Faculty Club.
One thing will never change for Dr. Cassandra—practicing with integrity, authenticity and excellence to improve her patient's quality of life.