Dayna Cassandra, D.D.S.
Dayna Cassandra Cosmetic Dentistry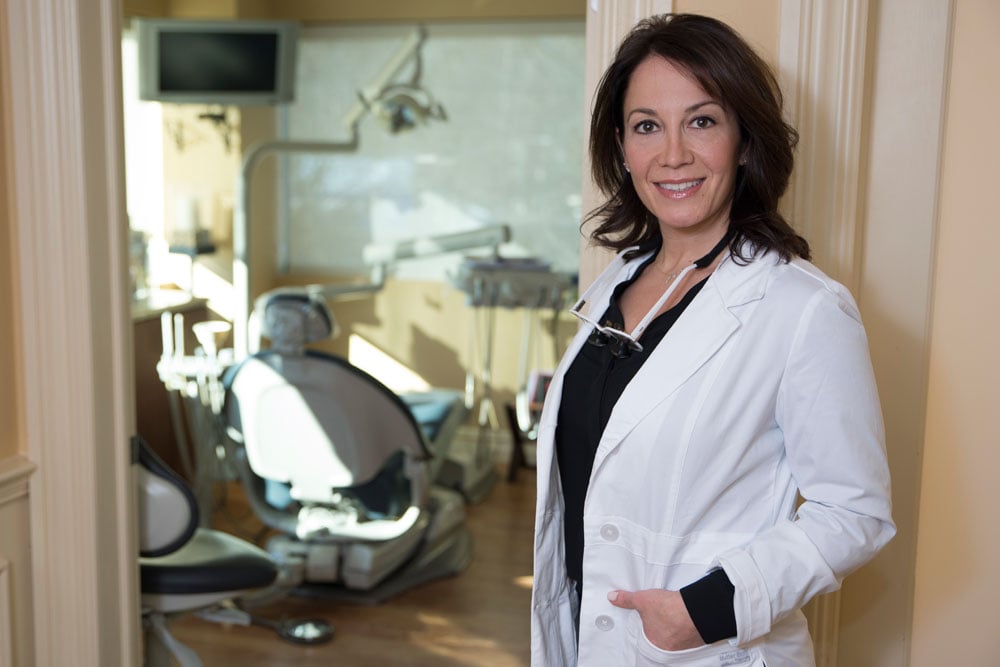 DR. DAYNA CASSANDRA has a general dental practice in Paramus, NJ where for ten years, she has serviced the community for almost all of their dental needs. However, Dr. Cassandra has a passion for advanced restorative dentistry. "I enjoy the process of uncovering the reasons why a smile is changing, and how I can restore or rejuvenate it with proper function leading to beautiful aesthetics," she says. Often times, she works with a team of specialists to do the least amount of dentistry with maximum results.
In the past few years, dentists such as Dr. Cassandra are actively identifying the ways dental health influences a patient's total health. "A broken-down smile or worn teeth can be a sign of other significant issues such as airway obstruction, which can be life threatening," she says. "Restoring wear can often improve one's overall quality of life."
Dr. Cassandra has added a periodontist to her practice, as well. "Untreated periodontal disease can contribute to the breakdown of expensive dentistry," she says. "Rebuilding a smile on a healthy foundation and regular periodontal maintenance is the key to long-term success." New to dentistry is Digital Smile Design (DSD) which utilizes intraoral scanning and other technology to rebuild a smile. "Our new scanner replaces traditional impression techniques. A scanner allows for better communication and planning between myself, the lab technicians and in the case of implants, the surgeon placing them." Dr. Cassandra uses the term "functional aesthetic dentistry" to describe long lasting cosmetic dentistry, delivered as a result of a thorough exam and treatment plan. In addition, using the best materials and top dental laboratories leads to outstanding results. She ensures patients that with the right steps, smile makeovers can be done in stages due to time or monetary issues.
Dr. Cassandra continuously studies with top specialists to discuss the best treatment options for patients seeking her expertise. She has trained at the most prestigious institutions, is an active member of numerous dental organizations and she is an Assistant Clinical Professor at NYU Center for Esthetics, teaching other dentists how to provide excellent care.
351 Evelyn St., Paramus, NJ 07652 • 201.261.7645 • cosmeticdentistofparamus.com