Dealing with Cancer
The disease brings challenges on many fronts. Fortunately, there are resources to meet them.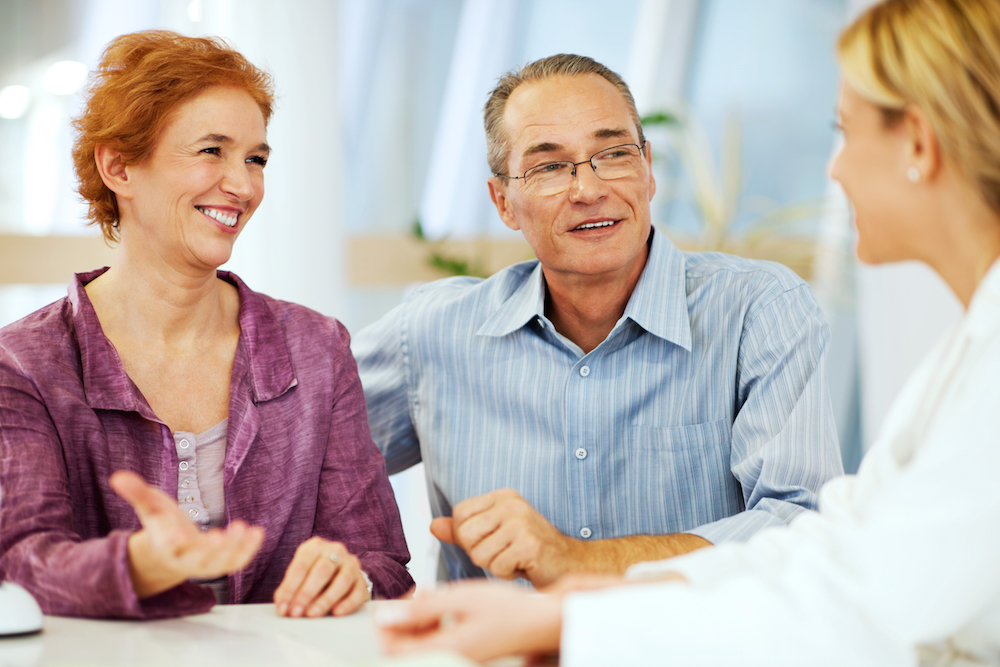 Are any three words scarier than "You have cancer"? Angela McCabe doesn't think so. For 30+ years she's been helping cancer patients and their families handle the social, emotional, financial and spiritual problems the disease can bring.
As director of psychosocial support services and community outreach for the Cancer Program at Saint Barnabas Medical Center, McCabe knows that cancer isn't just malignant cells attacking normal ones. It's a multi-front war that can rock your life and that of your family in several ways. Fortunately, there's help— and that's her expertise.
Angela McCabe
A cancer diagnosis can be "physically and emotionally exhausting," says Alison Grann, M.D., chair of the Department of Radiation Oncology at Saint Barnabas. "Part of caring for a patient—beyond chemotherapy, radiation and surgery—is enhancing his or her overall wellness and that of the family. To patients I say, 'There are many resources available for you.' Then I give them Angela's card."
Dealing with the disease's potential emotional and social impact is key, says McCabe, who came to Barnabas Health in 1996 from Memorial Sloan Kettering Cancer Center. "Oncology social workers are knowledgeable about cancer and about the psychosocial and other effects of disease, treatment and survivorship," she explains. "We can help patients sort through feelings of helplessness or hopelessness." And while free services may be obtained before, during or after treatment, she adds, "early intervention really helps. We evaluate people as early as possible and help cancer survivors maintain or improve their quality of life."
Free of charge, McCabe's program offers:
Individual and family counseling.
Oncology social workers help patients and families cope with emotional, social and practical concerns related to having a cancer diagnosis, and this includes financial concerns. "The unspoken stress of cancer is the financial burden," McCabe says. "We ask about finances and employment-related issues, and we can offer concrete ways to help avert crises." Nutrition counseling. Eating right is critical because a healthy diet can help rebuild the body's cells, especially during chemotherapy or radiation treatment. We have a dedicated dietitian available to meet with patients and families.
Individualized cancer wellness program.
This combines exercise, yoga, massage therapy and nutrition to improve the health and well-being of individuals facing cancer. "The focus is on working to stay as fit as you can through treatment," McCabe says. "Even just walking may help with treatment side effects."
Genetic counseling.
People with a personal or family history of cancer are helped to understand their familial risks. Inherited factors are assessed, with detailed education about cancer prevention and detection and the opportunity for genetic testing when appropriate.
Art therapy.
A board-certified art therapist offers sessions for patients of all ages and artistic abilities. Creative selfexpression has been shown to reduce pain and anxiety in cancer patients, increase coping skills and promote selfesteem, feelings of empowerment and personal growth.
Holistic nurse services.
For many, these complementary services can ease the pain of the illness or treatment side effects. A certified holistic nurse teaches Reiki, reflexology, guided imagery and breathing meditation.
Spiritual counseling.
Regardless of a person's faith, tradition or culture, illness can raise a lot of spiritual questions. Our chaplains are trained as supportive listeners and can help patients explore their spiritual needs.
Support groups.
Group sessions bring together those who are dealing with cancer so they can share experiences and coping techniques and decrease the sense of isolation.
Boutique services.
This program is offered in collaboration with the Just for You Center (wig, mastectomy and accessory salon), which offers specialized products to improve the quality of life for patients and their families.
McCabe and her social work team provide individual and family counseling either in their private offices or in the treatment areas. The art therapist and holistic nurse have studios in the Cancer Center. "Patients are free to access some, all, or none of these services. Some people prefer art, some do Reiki and guided imagery; different modalities help different people," she says.
Dr. Grann says perhaps as many as two-thirds of her patients use at least one of the psychosocial support services. "They really help in the journey and in healing, and some continue even after treatment," she says. "Doctors tend to focus on the disease itself, but there are many components to being a patient, and every patient has his or her own way of healing and processing. I think these services are one of the strongest parts of our cancer program."
To find out more about psychosocial services available through the cancer at Saint Barnabas Medical Center, please call 973.322.2668 or visit barnabashealth.org/sbmccancer.