Debra Day-Salvatore, M.D.
Medical Genetics and Genomic Medicine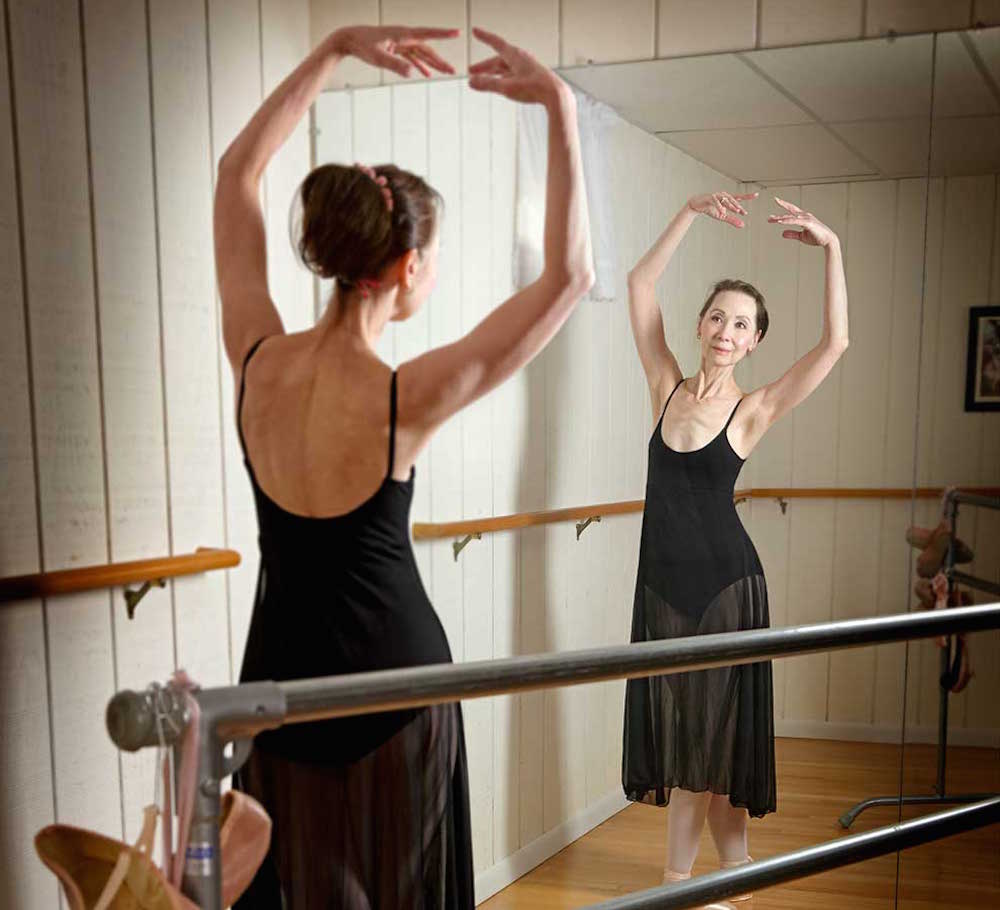 Busy doctors need to stay on their toes and few are better trained for that than Debra-Lynn Day-Salvatore, M.D., chair of the Department of Medical Genetics and Genomic Medicine at Saint Peter's University Hospital. She has been a ballet dancer since age 4 and she still dances in her at-home studio. Dr. Day-Salvatore grew up in West New York, and attended Harvard University and Case Western Reserve University School of Medicine. She completed her residency at the Cleveland Clinic Foundation and earned a Ph.D. from NYU's Sackler Institute of Graduate Biomedical Science. She and her husband, Francis Paul Salvatore Sr., M.D., a retired ob/gyn, live in Prince-ton. Dr. Day-Salvatore has been selected as one of the physician honorees for this year's Saint Peter's Spring Gala.
What does the department of medical genetics and genomic medicine provide for patients?
We offer comprehensive genetics services, including evaluation, diagnosis, management, treatment, counseling and emotional support for patients of all ages with rare diseases and known or suspected genetic conditions. These can include birth defects, chromosome abnormalities, autism, cancer, metabolic disorders, hearing impairments, genetic bone disorders, and diseases of the heart, lungs, brain, kidneys, muscles, eyes, skin, and gastrointenstinal tract—virtually any medical condition can be genetically influenced. I receive referrals from many sources. We have an excellent collaborative relationship with all specialists and generalists in pediatric and adult medicine.
Tell us about your interest in dance.
I have been dancing for decades. I started with ballet and tap, and I dabbled in Latin ballroom along the way. But I always go back to ballet—it instills discipline and remains one of my artistic outlets.
Why did you build a studio in your home?
It was difficult to dance while I was in medical school and residency, so when my husband and I purchased a house, we renovated part of the basement into a dance studio so I can go any time, day or night, and work out. It allows me to relax and clears my head. That's my time.
Do you perform?
Many years ago I did. I am way past my prime as a dancer. I no longer dance for an audience—today, I dance for me.
What is your favorite ballet?
I always loved The Nutcracker. It is filled with magic and hope for the future. And, unlike most fairy tales, it features a heroine rescuing her prince … on Christmas Eve no less—what could be better than that?