DENNIS CABANA, D.D.S.
Cabana Family Dental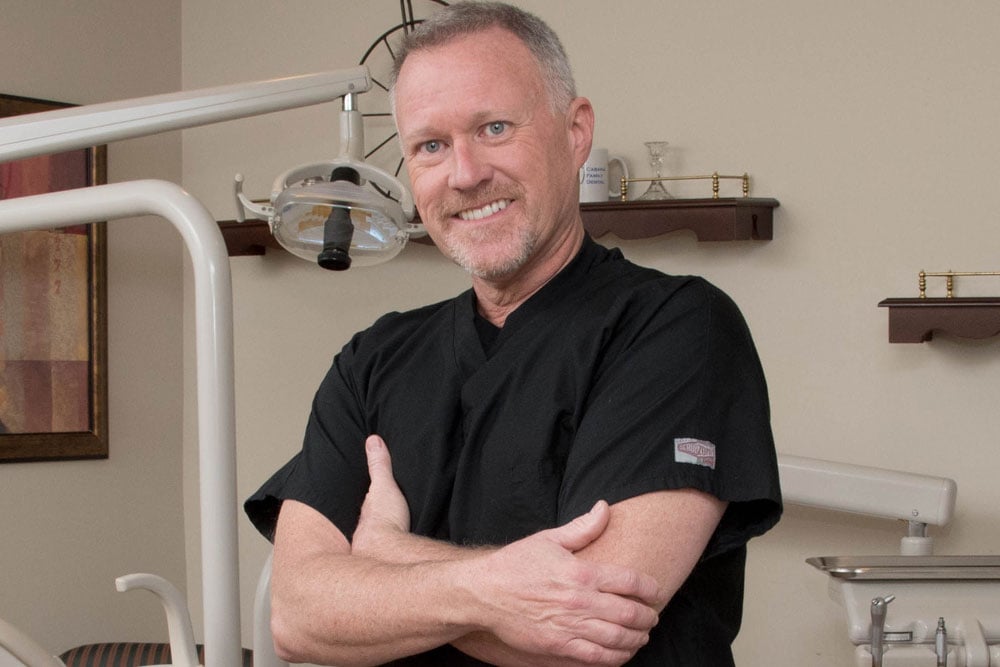 IT'S BOTH WELCOMING and comforting to walk into an established family dental practice that's been in business for decades. That's how it feels to come through the doors of Cabana Family Dental where Dr. Dennis Cabana and his brother/partner, Dr. Robert Cabana, practice general dentistry in the office their father, Dr. Richard Cabana, founded in 1959. Having the opportunity to treat generations of patients can only happen for one reason. It's because the entire team at Cabana Family Dental genuinely cares about delivering the highest quality of uncompromised service to their patients, which includes accurately diagnosing, effectively and authentically communicating and expertly performing their prescribed treatments.
Dr. Dennis, as his patients refer to him, keeps the practice focused on comprehensive, preventative dental care, focusing on the overall health of each individual patient. The dentists at Cabana Family Dental continually undergo educational coursework to stay on top of the latest techniques and technologies in the ever-evolving dental industry. To enhance patient comfort and convenience, Cabana Family Dental is outfitted with state-of-the-art technology, including an E4D CAD/CAM unit, offering the capability to deliver same-day crowns. The practice also recently installed a 3D scan unit, which is rapidly becoming the standard of care in digital radiography. The team at Cabana Family Dental are experts at working effectively with patients to navigate and accommodate any insurance needs. "Patients trust that they will be treated with honesty here," says Dr. Dennis.
Dr. Dennis completed his Doctor of Dental Surgery degree from Baltimore College of Dental Surgery at the University of Maryland and holds memberships in the American Dental Association, Academy of General Dentistry and New Jersey Dental Association. His love of dentistry is eclipsed only by his love of being a father to his four beautiful children.
362 Hawkins Pl., Boonton, NJ 07005 • 973.334.9350 • cabanafamilydental.com