Derek Fine, D.M.D., Jenni Kwiatkowski, D.D.S.
Aesthetic Family Dentistry, P.A.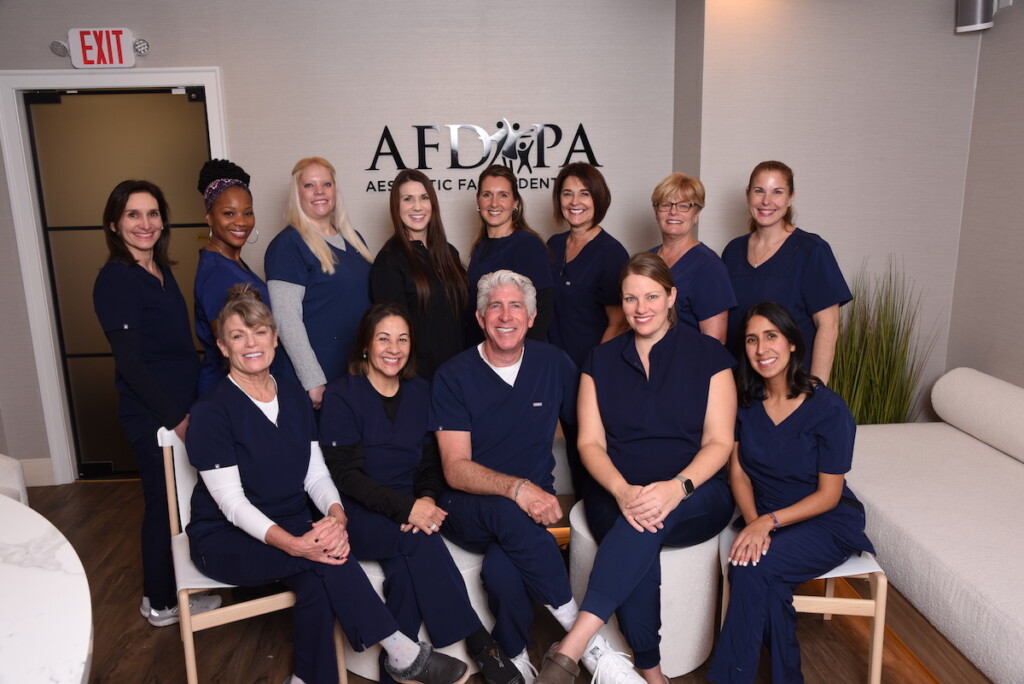 Aesthetic Family Dentistry of Denville, founded over 40 years ago, offers a highly technological yet gentle and holistic approach to dentistry rarely found in a family practice. Dr. Derek Fine and Dr. Jenni Kwiatkowski focus on each patient's overall well-being and how dental health affects the body.
The dentists recognize that first impressions are critical. From the initial moments of contact with the kindest and most devoted staff to the waiting room's ambiance, patients get a picture of how they will be treated and if it's the right practice for their family. The dentists also share cell phone numbers with patients, finding that it offers peace of mind and promotes patient-physician trust.
The dentists look for homeopathic options whenever possible to avoid the use of drugs and chemicals. For many procedures, they'll use an ozone generator which kills bacteria, viruses, and fungus without the use of chemicals or other medications.
At Aesthetic Family Dentistry, it's all about the best patient experience possible. For example, patients feel more comfortable having a 3-D scanner create their impressions. Aesthetic Family Dentistry is especially proficient when it comes to the diagnosis and treatment of temporomandibular joint disorder (TMJ), sleep breathing disorders, and headaches. Additionally, there's a wide array of traditional and advanced dental treatments available, as well as cosmetic dentistry, Botox, and a variety of dermal fillers.
The dentists are committed to continuing education and have extensive expertise far beyond the required training hours. Dr. Fine is a Fellow of the Academy of General Dentistry with advanced training in neuromuscular dentistry, cosmetic reconstruction, TMJ, and occlusion. Dr. Kwiatkowski has advanced training with implants, cosmetic dentistry, TMJ, and neuromuscular orthodontics.
To schedule an appointment for an unparalleled dental experience, contact Aesthetic Family Dentistry to achieve optimal dental health and a bright, beautiful smile.