Derek Fine, D.M.D.
Aesthetic Family Dentistry, P.A.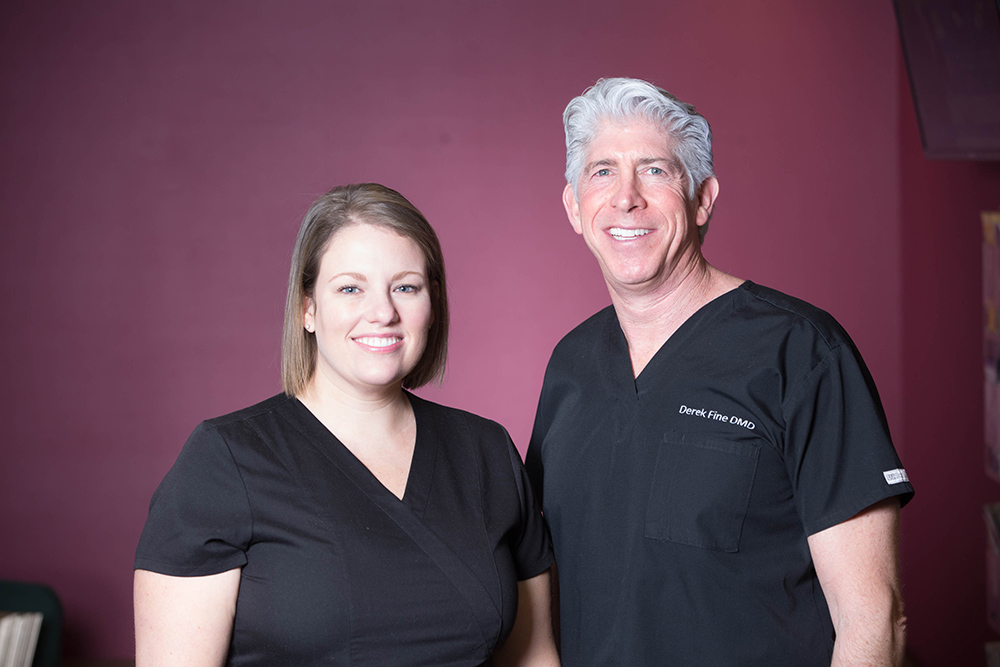 AESTHETIC FAMILY DENTISTRY OF DENVILLE, in business for over 40 years, offers a highly technological yet holistic approach to dentistry not often found in a family practice. All three dentists, Dr. Derek Fine, D.M.D., Dr. Jenni Kwiatkowski and Dr. Alan B. Steiner, focus on the overall well-being of each patient and specifically, how dental health affects the body. They look for homeopathic options wherever and whenever possible, preferring to utilize natural remedies in an effort to avoid the use of drugs and chemicals. For many procedures, they employ an Ozone Generator, which kills bacteria, viruses and fungus without the use of chemicals or other medication. Ozone is most often used during periodontal treatment, disinfecting teeth prior to fillings or crowns, desensitizing, and rinsing after surgery. Patients that have issues with taking traditional impressions can take advantage of a 3-D scanner, raising their comfort level and overall experience during such procedures.
Additionally, a wide array of traditional and advanced dental treatments is available, as well as cosmetic dentistry, Botox and a variety of dermal fillers. Aesthetic Family Dentistry is especially proficient when it comes to the diagnosis and treatment of temporomandibular joint disorder (TMJ) and sleep breathing disorders and headaches. TMJ may be treated with a combination of therapies, including massage therapy, TENS and the use of FDA-approved oral appliances. Patients very often find immediate success treating sleep apnea, migraines and symptoms associated with TMJ.
All three dentists in the practice are dedicated to continuing education and have extensive expertise far beyond the required training and hours. A graduate of the University of Medicine and Dentistry of New Jersey, Dr. Fine is a Fellow of the Academy of General Dentistry and has advanced training in Neuromuscular Dentistry and Occlusion. Dr. Kwiatkowski, a graduate of NYU College of Dentistry, has additional training in cosmetic dentistry, implants and neuromuscular orthodontics. Dr. Steiner graduated from the University of Pittsburgh School of Dental Medicine and is proficient in cosmetic reconstruction, prosthodontics, periodontal surgery and the revolutionary Chao Pinhole Surgery Technique®.
To schedule an appointment for an unparalleled dental experience, contact Aesthetic Family Dentistry today.
Shown from left to right: Jenni Kwiatkowski, D.D.S. and Derek Fine, D.M.D.
35 W. Main St., Denville, NJ 07834 • 937.627.3617 • aestheticfamilydentistry.com