Dining Different
It's time to step out of your comfort zone and get a real taste of life! A variety of delicious restaurants are just around the corner! Take a peek at our favorites!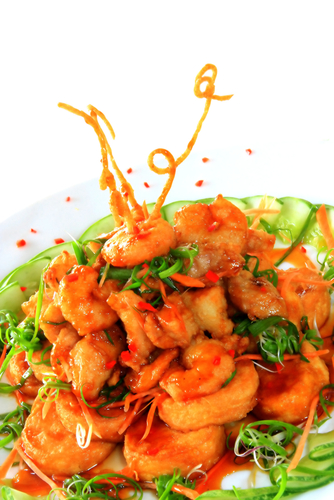 We've all been there before; you're tired of dining out at the same places you've been going to for the past five years, but you're in no position to shell out cash if the meal isn't going to be worth it. The thought of ordering Chinese food for the third time this week makes you sick to your stomach, and you swear you're starting to resemble the pizza you've been eating for the past four days. The time has come to change up your drab meal plan and sprinkle a little more culture into your life! MORRIS/ESSEX health&life magazine stalked the streets of Montclair and found that the melting pot is right in your neighborhood, and it's cooking something good!
Bonjour Montclair:
Type of Dish – French
What's so unique? Ditch the rolls and the Wonderbread because it's baguettes and crepes for lunch, and they are très bien!
Cuban Pete's:
Type of Dish – Cuban
What's so unique? Classic Cuban dishes, homemade sangria, and an incredibly authentic atmosphere make this restaurant the talk of the town!
Greek Delights:
Type of Dish – Greek
What's so unique? Delicious Greek platters and pitas that you can enjoy on the streets of Montclair or in the comfort of your own home!
Health, Love, and Soul Juice Bar & Grill:
Type of Dish – Healthy/Vegetarian Meals
What's so unique? Scrumptious vegetarian meals that go hand-in-hand with their freshly squeezed juices. The best part? EXTREMELY affordable!
Toast:
Type of Dish – Breakfast, Brunch & Lunch with a TWIST
What's so unique? Toast brings new meaning to the word "breakfast". Taking simple, classic dishes and adding a fun twist with fresh fruits and vegetables leaves you feeling more than satisfied and extremely delighted!
Lalezar:
Type of Dish – Turkish
What's so unique? It doesn't get much more authentic than employing award winning chefs from Turkiye, which is exactly what owner Khateejeh Basaran-Birson does. This restaurant is no joke when it comes to getting a "taste of Turkiye".
Mesob Ethiopian Restaurant:
Type of Dish – Ethiopian
What's so unique? Delectable meals for both vegans & meat lovers alike. All foods are prepared with imported Ethiopian spices blended daily. The fresh produce and sauces are sure to hit the spot!