Dr. Jocelyn Jeffries-Bruno, D.D.S., FAAPD; Dr. Britni Kearns, D.M.D.
Sycamore Smiles Pediatric Dentistry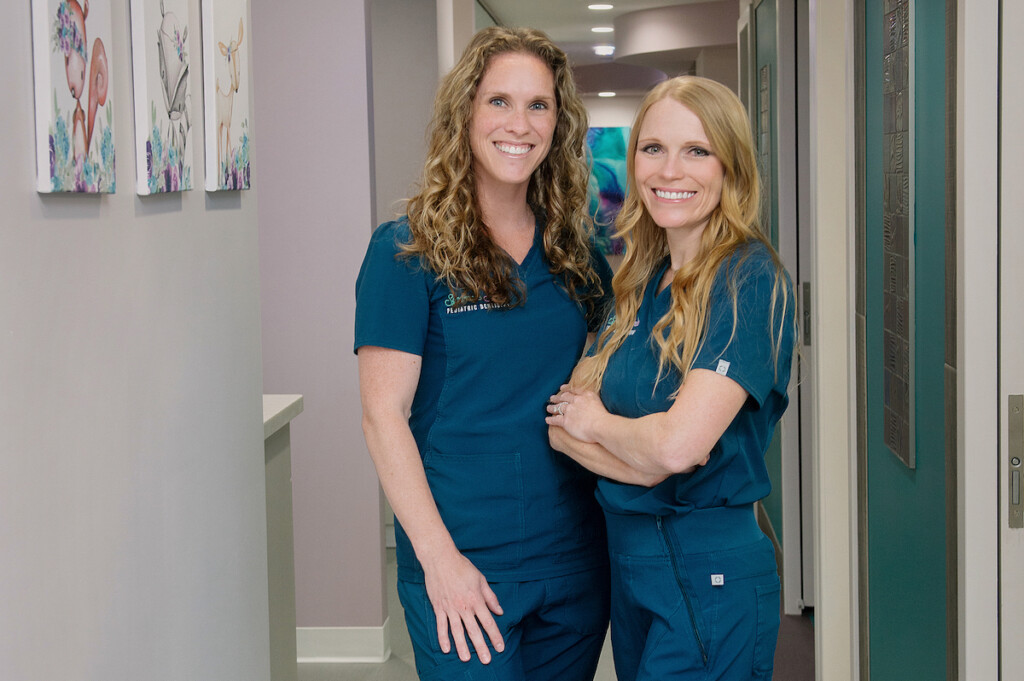 1029 Sycamore Ave., Tinton Falls, NJ 07724 • 732.963.8680 • www.Smilesonsycamore.com
After working together in other practices Dr. Jocelyn Jeffries-Bruno and Dr. Britni Kearns established Sycamore Smiles Pediatric Dentistry to offer Monmouth County a compassionate, all-women-run practice. The two board-certified, award-winning pediatric dentists pride themselves on their fun yet patient style of treatment. Their office provides an engaging atmosphere created to best serve young patients, including children with special needs and sensitivities. Both dentists are active in the community, serving on staff at the Jersey Shore University Medical Center and Monmouth Medical Center, where Dr. Jeffries-Bruno is Section Chief of Pediatric Dentistry. At Sycamore Smiles each child is made to feel welcome and safe. The uniqueness of each child is recognized and treatment is tailored to meet their specific needs. Sycamore Smiles offers routine dental care, minimally invasive dentistry, laughing gas (nitrous oxide), hospital dentistry, emergency dental care, and the practice is open for Saturday appointments.