Dr. Mark I. Khaimov, D.D.S.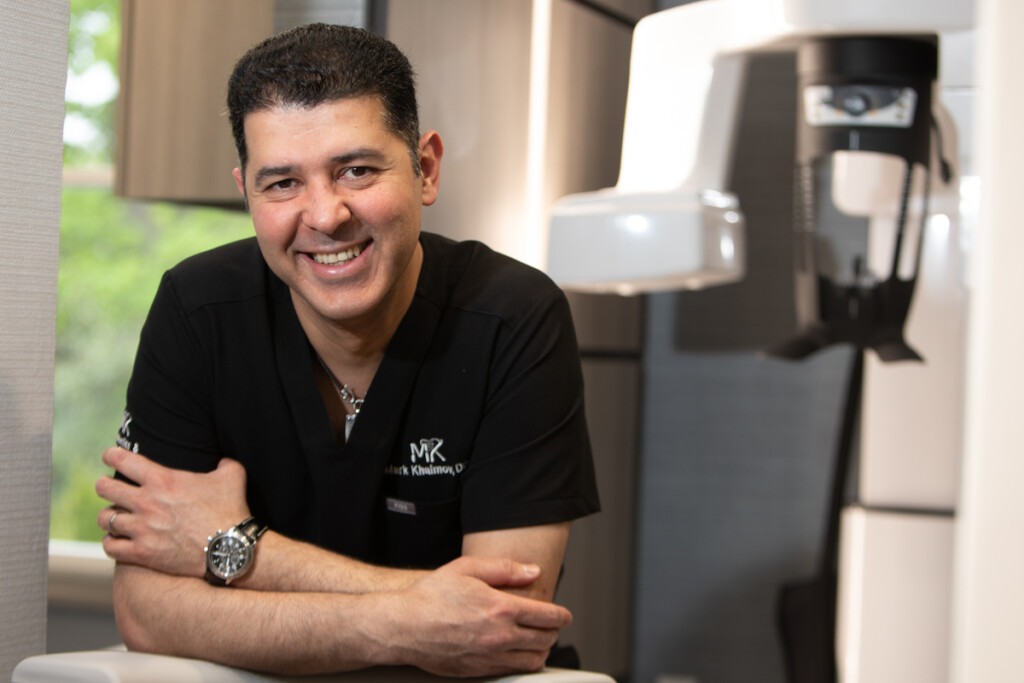 184 Centre St., Nutley, NJ 07110 • 131 Columbia Turnpike, # 2c, Florham Park, NJ 07932 • 973.798.2639 • www.Mkperionj.com
Dr. Mark Khaimov's mission as a Board-Certified periodontist is to rejuvenate his patients' smiles giving them confidence, and returning them to the quality of life they desire. State-of-the-art techniques Dr. Khaimov uses for treating tooth loss and periodontal diseases include dental implants, laser therapy, Teeth-in-a-day (also known as All-on-4), Pinhole Surgical Technique, and Piezosurgery. As a certified LANAP clinician to treat gum disease he also performs laser treatments on failing implants (LAPIP), as well as other types of gum surgery, to address conditions. All procedures are performed in offices designed to provide the most comfortable, compassionate atmosphere possible.
MK Periodontics & Implant Dentistry stands out for even more reasons. Dr. Khaimov treats patients of all ages in boutique-like offices where each person is treated with the necessary time and patience to fully explain procedures. He believes in working with patients within their budgets for the work that needs to be done. Dr. Khaimov's multi-lingual staff can also easily communicate with patients in Russian and Spanish.
Dr. Khaimov is a member of several organizations including the American Academy of Facial Cosmetics, the Northeastern Society of Periodontists, and the American Academy of Periodontology. Dr.Khaimov received his bachelor's degree in Chemistry from New York University in 1988 and he graduated in the top 10% of his New York University College of Dentistry class in 2002. He holds a certificate in Periodontics from UMDNJ (now Rutgers School of Dental Medicine, RSDM) after completing a three-year specialty training in Periodontics and Implant Dentistry. He is a former clinical assistant professor in the Department of Periodontics at RSDM. A strong proponent of continuing education, he believes in staying on top of the latest technology to benefit patients and to distinguish oneself professionally.