Dr. Samir Rana, D.M.D., FICOI
Comprehensive Dental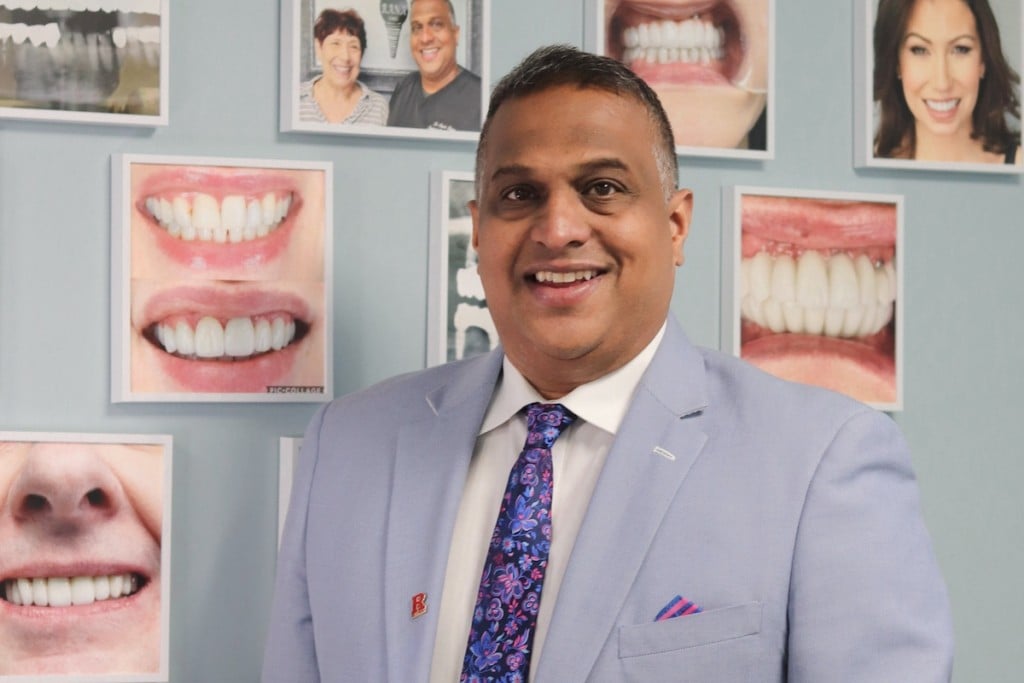 60 Beaverbrook Rd., Lincoln Park, NJ 07035 • 973.633.5666 • www.ranadental.com
Jersey Top Dentist Dr. Samir Rana is highly regarded in the community for his successful implant dentistry and fully digital workflow. Dr. Rana's family dental practice is proud to announce to have been designated as an All-on-4® Center of Excellence, a distinction given to only 50 implant surgeons nationwide by Nobel Biocare, the leading manufacturer of dental implants in the world.
Comprehensive Dental is a husband-and-wife team which includes Dr. Maggie Rana who focuses on restorative and pediatric dentistry. The practice's team has a solid reputation for fully and clearly communicating details of treatment with patients, handling challenging dental cases, and even restoring and correcting dental work done overseas.
In addition to implants, Comprehensive Dental offers a range of services, from preventive dentistry to full mouth reconstruction, smile makeovers, and the office is a preferred Invisalign® provider. The fully digital practice combines advanced technology such as 3D CT scan, digital intraoral scanners, and digital x-rays which lead to less invasive and accurate procedures, fewer dental appointments, and a shorter recovery time. A 3D printer and milling machine means that work is done in-house for top-quality control, as Dr. Rana custom designs every patient's treatment plan and sees it through from start to finish.
Dr. Rana is a "Jersey Strong" native who attended the University of Medicine and Dentistry of New Jersey (UMDNJ-presently Rutgers University) where he received his Doctor of Dental Medicine (DMD). He completed his residency at the Veterans Affairs Medical Center, taking pride in treating veterans, and continues to do so in his private practice. Dr. Rana was awarded a fellowship status in the International Congress of Oral Implantologists, FICOI.
If you are seeking a highly skilled dentist who specializes in precise, predictable, and painless implants, contact Dr. Rana's office. Dr. Rana and his friendly, accommodating staff offer flexible scheduling, emergency services, and complimentary consultations.