Enjoy the Holidays—Safely
Don't let holiday stress bring you down. Here's how to keep calm (and safe) this season.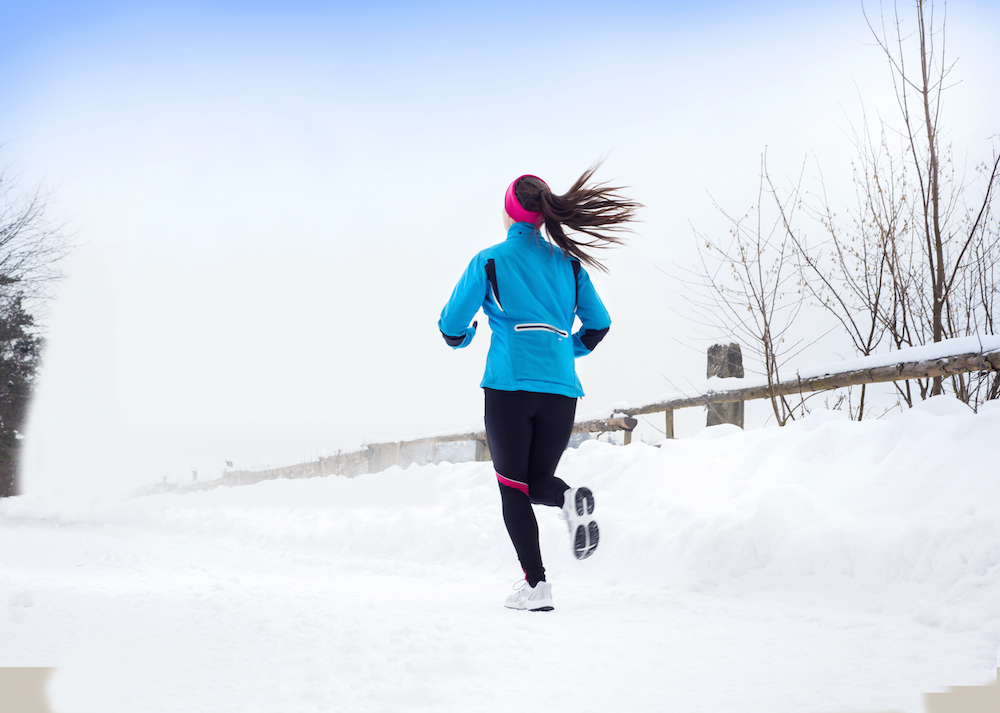 It's the most wonderful time of the year—in theory, anyway. In reality, the holidays are filled with hustle, bustle and no small amount of stress. How can you cope with the rush to get things done so you can still stay healthy and enjoy the season? Three clinicians from Saint Peter's University Hospital offer these tips.
Stay healthy
Tempting treats are everywhere—at home, at work, at holiday parties. It's easy to go overboard and find yourself 10 pounds heavier in January than you were in November. The key is moderation, says Carol Schindler, a certified diabetes educator and registered dietician at the Thyroid and Diabetes Center at Saint Peter's. "Don't skip meals," she advises, so you don't go hungry to parties and overeat. Balancing carbohydrates is especially important for those with diabetes. And make sure there are healthy choices wherever you eat. "Make veggies the star," she says. "In my family the veggie tray goes fast." If you are going to a party, bring something healthy with you. "Others at the party will appreciate it too," she says.
As for those special treats, "Choose your indulgences wisely," she says. "Choose only those special treats for this time of year, not the typical store cookie you can get any time." And finally, make sure you find time to exercise. "Exercise is often the first thing to go," she says, "but it should be the last to go."
Travel safely
Whether you are traveling cross-country or across the street, be prepared, says Borislav Stoev, M.D., chair of emergency medicine. Weather is always an issue this time of year. "Know what the weather holds in the next day or two, especially during travel time," he says."If flying, anticipate delays. Have enough cash and a backup plan if you get stuck in an airport. With driving, bring blankets in case you get stuck in bad weather, especially if you're traveling with kids." A first-aid kit should be part of any family's travel plans, he adds.
When traveling long distances, be sure to take frequents breaks to walk and stretch—this helps avoid the rare but dangerous condition of blood clots forming in the legs. The elderly are most at risk; they can wear compression stockings if walking is a challenge. "If you get pain in your calf or leg, seek medical attention," he advises.
It is also important to know the medical needs of everyone traveling with you. "Make sure you have all the medications and supplies for you, your kids and your elderly parents with a chronic illness," he says.
Safe at home
Winter is the busiest time in the emergency room, says Aaditya Desai, D.O., an emergency medicine specialist, and the holidays play a big part in that. "We see a lot of falls off ladders while decorating, when people tend to reach too high," he says. Snow and ice also cause a lot of falls, so be sure to keep walkways around your home clear.
He also sees a lot of children with cuts from ornaments that are hung too low on the Christmas tree. "Keep the sharp ones higher up," he says. "Ornaments with small pieces should also hang higher because small children kids can ingest them."
Another cause for concern is carbon monoxide poisoning. Dr. Desai says to be sure all furnaces and fireplaces are cleaned and maintained, and to follow directions carefully with space heaters. Install a carbon monoxide detector and test it regularly. "If you notice symptoms like headaches, especially nighttime headaches, nausea or fatigue, get medical attention immediately," he says.
6 stress busters
1. Set realistic goals at home and at work.
2. Avoid overscheduling.
3. Exercise on a regular basis.
4. Eat regular, well-balanced meals and get enough sleep.
5. Meditate.
6. Participate in something you don't find stressful such as sports or hobbies.
SOURCE: American Academy of Family Physicians