Essex County Cherry Blossom Festival
Don't miss the glorious cherry blossom trees at Branch Brook Park. The blooms are glorious but short-lived!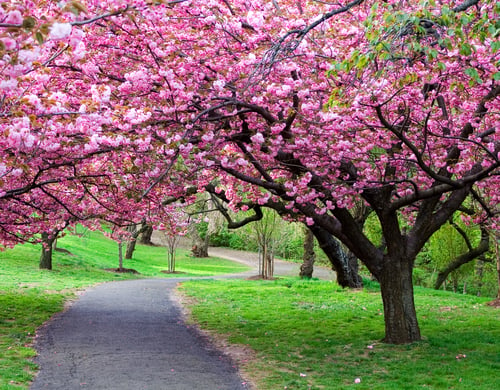 Cherry blossoms mark the beginning of Spring and have been prized for centuries in Japan for their magnificent and fleeting bursts of color. The Japanese cherry blossom viewing season always brings excitement, but this year, some post-tsunami sadness and anxiety has overshadowed the event. Even if we don't need the spectacular but short-lived cherry blossoms to remind us of our humanity this year, we can still appreciate when Mother Nature shows off her good stuff.
Here in the States, most people think of Washington D.C. at the mention of the cherry blossom tree. But Branch Brook Park in Newark actually has more flowering cherry blossom trees than our nation's capital, and Jersey's own festival attracts thousands of people each year. The 2011 Essex County Cherry Blossom Festival will be held from April 9 – 17 and includes a bike race, fun runs, live music, Japanese festivities, food, activities, and a craft marketplace. You can also skip the organized events and just enjoy a traditional cherry blossom viewing picnic with some family or friends.
If you can't make it during the festival week, check the Branch Brook Park's blossom watch to make sure the trees are blooming for a later visit.