Expanded Emergency Department Ready to Roll
The expanded Emergency Department at Saint Barnabas Medical Center has a larger footprint and improved project upgrades and services to treat any serious health concern.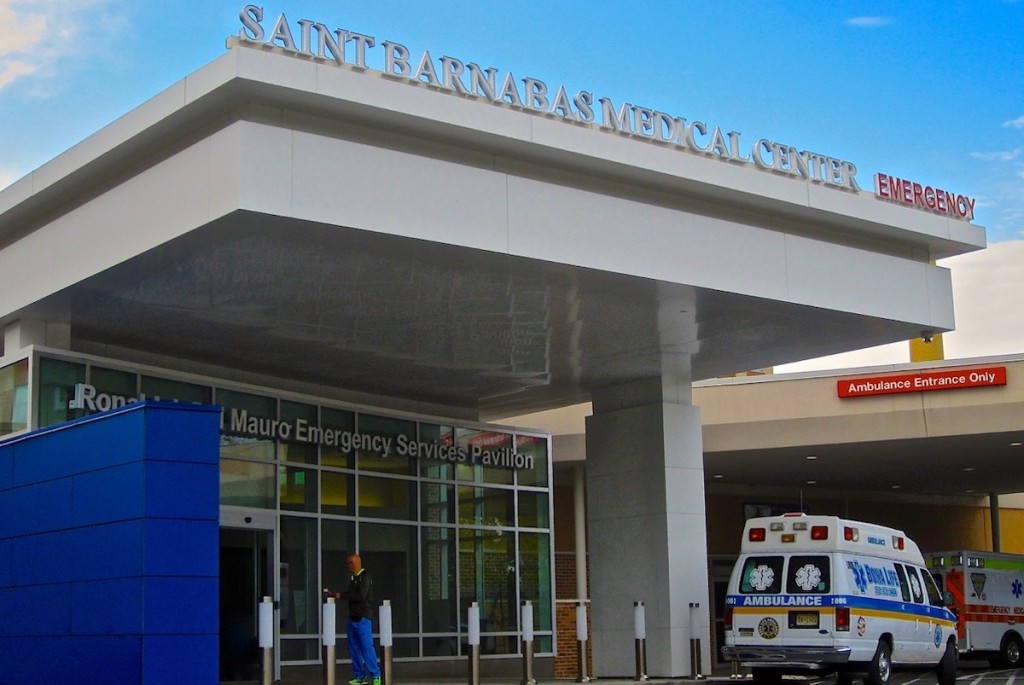 Emergency departments (ED) have been in the spotlight ever since the COVID-19 pandemic hit in early 2020. EDs around the country have experienced tremendous strain trying to care for the victims of the coronavirus, along with all the other emergencies that arise.
So the expansion of the ED at Saint Barnabas Medical Center (SBMC) could not have come at a better time. "Before COVID, we were getting 100,000 patient visits a year at a facility that had the physical plant for 66,000," says Eric Handler, DO, FACEP, chairman of the Emergency Department at Saint Barnabas Medical Center.
That's why the Medical Center began a renovation and upgrade of its ED almost two years ago. Expected to officially open this fall, the new ED can accommodate about 130,000 patient visits a year. It will boast 102 treatment areas, up from the 84 it had prior to the expansion. "The leadership at the Medical Center realized the need to increase capacity," says Dr. Handler. "Through the efforts of countless individuals, it will soon be a reality."
Along with an expanded footprint—which is coming from repurposed treatment areas, physician offices and other non-clinical spaces—the improved ED will include new patient monitoring systems, utility infrastructure, ultrasound, stretchers and more. In the coming months, staffing, including physicians, nurses and physician assistants, will also increase to meet the needs of ED patients.
Doing construction during the pandemic wasn't easy and, in fact, was delayed twice as a result. But "at one time, it was a lifesaver," Dr. Handler says. In the spring of 2020, during the peak of COVID, one area of the project that was already finished was quickly repurposed into a makeshift, 10-bed intensive care unit to handle the COVID patient load. "That was a huge multidisciplinary effort" among all those who treat ICU patients, he says. "It was a huge win."
As of August 2021, the hospital's COVID patient load was rising, but still relatively small. "We are fortunate that our area is very well vaccinated," he says. "We are very lucky. That's a huge win for our staff and the community."
When to Use the Emergency Department
All over the country, COVID has had an indirect and devastating effect on ED use by non-COVID patients. Many people, fearful of going to the ED during a pandemic, failed to get emergency treatment for other health issues like heart attack and stroke. Dr. Handler stresses that the ED at SBMC is an "extremely safe environment" complete with negative-pressure air systems to remove pathogens as well a fully masked, fully vaccinated staff. "Don't sit at home thinking you have indigestion when it could be a heart attack, or you have weakness when it could be a stroke," he says. "We do not want someone who could be suffering significant health issues not to receive the care they need."
Indeed, just about any concern is worth having checked, he says. The ED's intake system will determine if your ailment is truly an emergency—that is, potentially life-threatening—or if it is rather something that would be better treated in the department's "fast track" area, which is akin to an urgent care facility. "It can be as simple as a cut hand while slicing a bagel or a dog bite," he says.
As we head into late fall and winter, Dr. Handler has some specific instructions for avoiding a trip to the ED. Lawn mowers now, and snow blowers soon, are significant causes of serious injury. "Turn your equipment off first. Don't stick your hand in while it's running," he says.
Also, those with other health issues and risk factors should be careful, especially when the first big snowfall hits. "Check with your doctor about any strenuous activity. Snow is a lot heavier and shoveling is more strenuous than people realize," he says, noting the increase in heart attack patients that arrive at the ED during the cold weather months.
With COVID still a danger and the normal seasonal increase in flu and other viral illnesses this time of year, Dr. Handler recommends continued vigilance in mask wearing and social distancing, especially as the colder weather comes and people are congregating more often indoors. "Last season we saw very few flu cases and strep cases in children," he says. "The medical community agrees that this was secondary to social distancing and mask wearing."
Finally, be sure to check your smoke and carbon monoxide detectors to ensure they are in good working order.
---
To learn more about the expanded Emergency Department at Saint Barnabas Medical Center, call 973.322.5180 or go to rwjbh.org/sbmc.